40+ Backyard Makeover Ideas To Help Elevate Any Home's Outdoor Aesthetic
By Ziyee May 3, 2023
---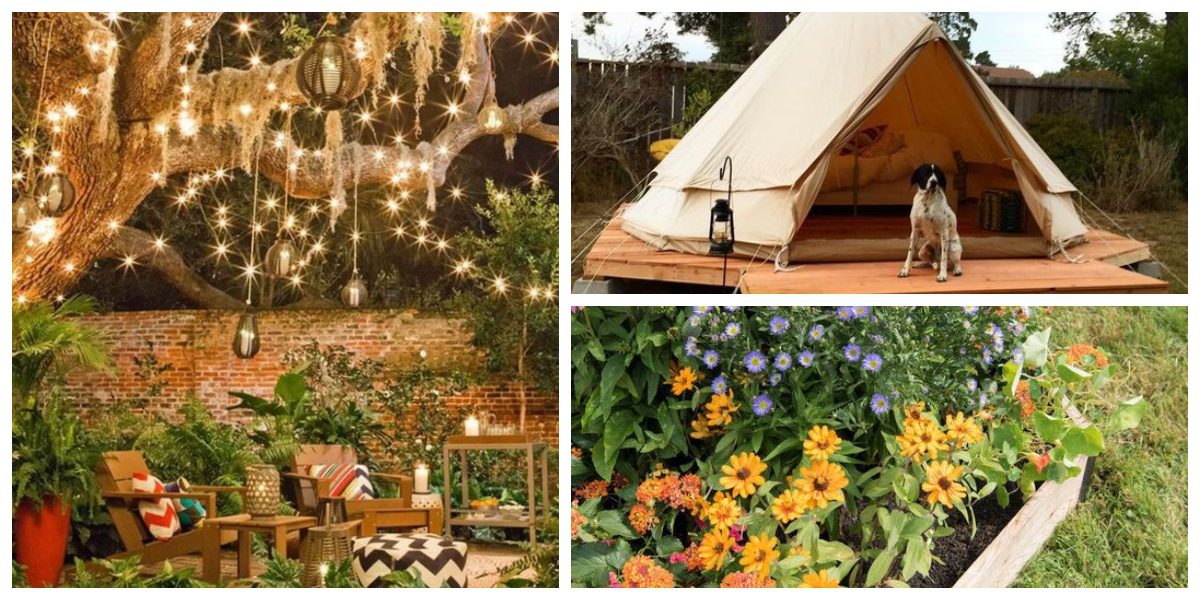 This article was originally published on
mydiwise
Imagine yourself relaxing on the weekends after a stressful and tiring week or hanging out with your friends and bonding with your family in a comfortable environment accustomed to your taste which isn't a stuffy room inside your house. Your backyard is the best space to do all that is mentioned above. Most homes have backyards, but not many homeowners are willing to build the perfect backyard. However, those who are eager often have a hard time coming up with a backyard makeover idea. Don't worry. We have some exciting suggestions to stop you from scratching your heads. For those who think building the perfect backyard is a waste of time, hopefully, we will convince you otherwise.
Hedges
If you're thinking of turning your backyard into a multi-purpose space, it would be best to separate it into different sections for different purposes using hedges. Dividing up your backyard makes it look neater and more pleasing to the human eye.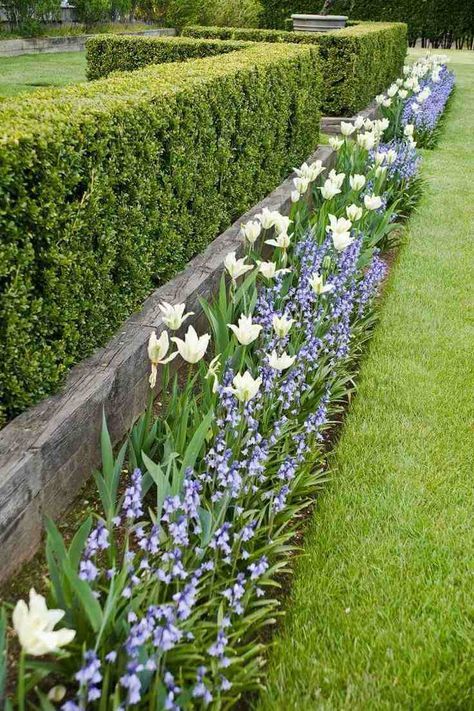 Hedges not only separate your backyard into sections but also gives you privacy from the prying neighbors. However, hedges would inevitably grow out of shape. Therefore, you would have to either spend some time yourself or hire someone to trim the hedges when this happens.
Artificial Grass
If you think brown patches are hard to get rid of or feel that it is too difficult to maintain your lawn in its perfect condition, then you might consider artificial grass. It's a more accessible option for keeping an ideal lawn but a bit costly to install.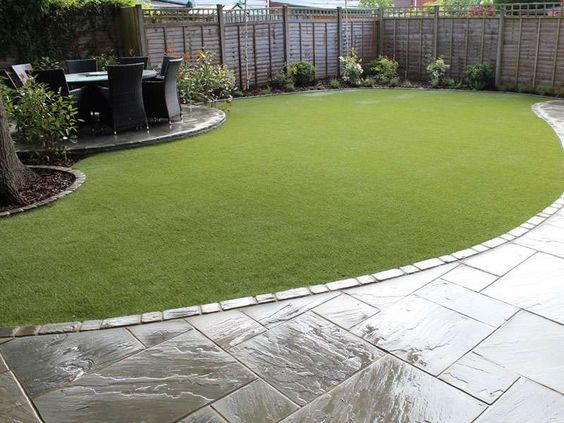 With artificial grass, you wouldn't have to worry about watering the grass too much or too little and still have a decent-looking lawn. You don't have to install it yourself. There are numerous professionals available online who can help you with this.
Shaping the Lawn
Another thing you could do to spice up your lawn is to mow it into different shapes like hearts, circles, squares, or diamonds. After shaping the yard to your liking, you could enclose it with flowers and other decorations to beautify it.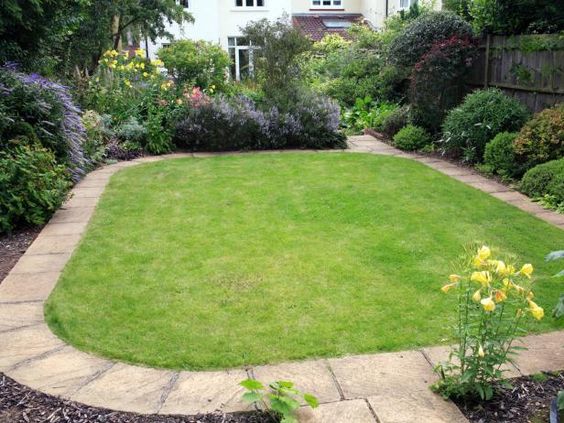 It could be challenging to do this by yourself, but if you're up for the challenge, why not? If not, it's fine to hire a professional to do the work. Either way, we know it's going to turn out beautifully.
Build a Path
Building a path along your backyard makes walking through it more leisurely. To do this, first, plan the pathway. Subsequently, look into different walkway designs and the materials you'd like to use. When you're done, you could either consult a professional or DIY it!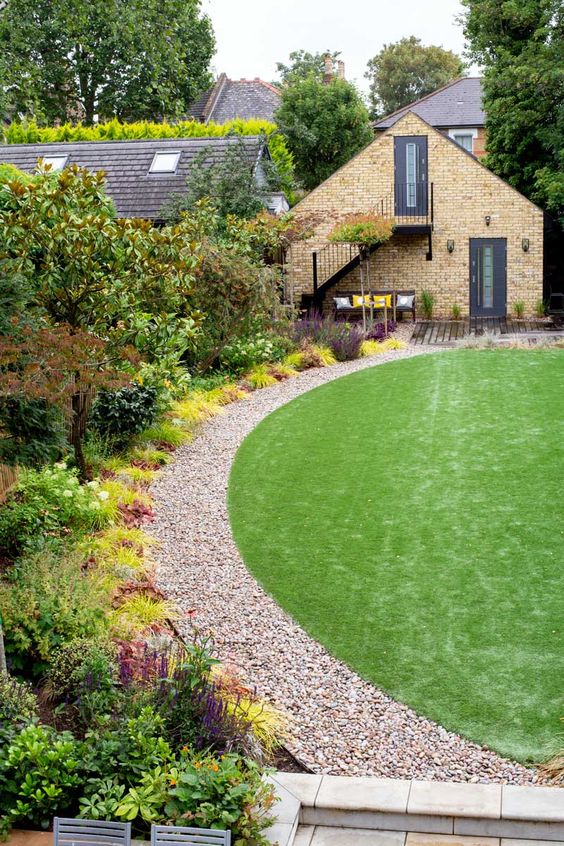 If you're looking to DIY this, gravel paths are the easiest to build; there are tons of instructions for building this type of walkway online. However, if you're willing to spend some money, it is safer to seek professionals to carry out this job.
Baskets and Pots
When we're on the subject of backyard decorations, baskets and pots are the first to come to mind. You could hang the baskets and pots or place them on a rack; either way, it will elevate your backyard in an instant.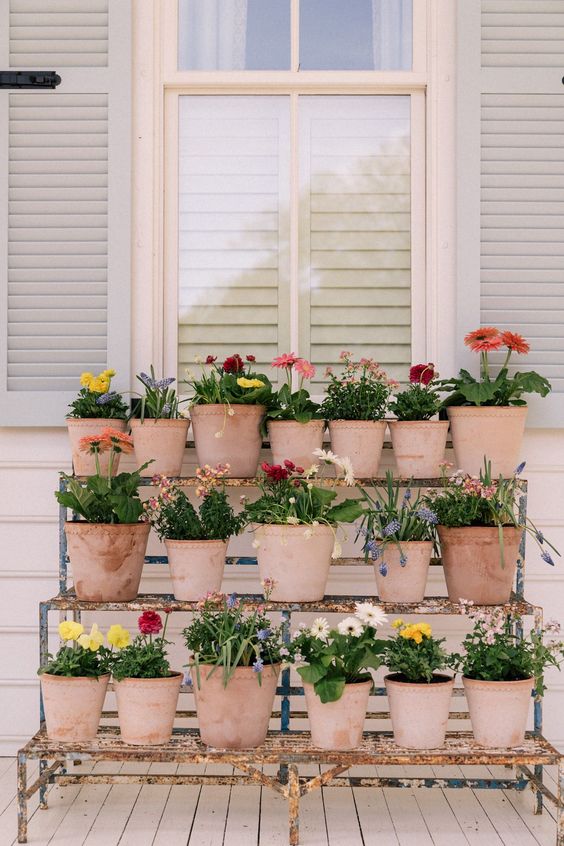 Depending on your theme, you could fill the baskets and pots with plants and flowers or not fill them at all. If you do decide to fill it with plants, it is a great way to practice your gardening skills!
Paint the Fences
Fences surrounding your backyard can look a little bland without any decorations; an easy fix is to paint the fences. You could choose bright colors and intricate patterns, or alternatively, paint murals on the fences for a unique backyard experience.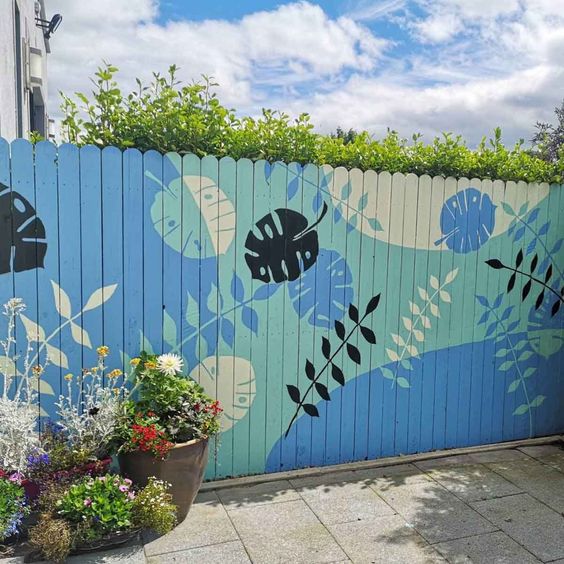 While you're painting the fences, why not paint the shed as well, only if you have one, that is. You could draw inspiration from the Brighton Bathing Boxes in Melbourne, Australia, or simply draw some brightly colored flowers to your liking.
Sculptures
Sculptures are the easiest decorations to put in your backyard; picking the right one would make this a year-round, no upkeep decoration. Be sure to choose a sculpture that best suits the theme you're working with or the overall aesthetic.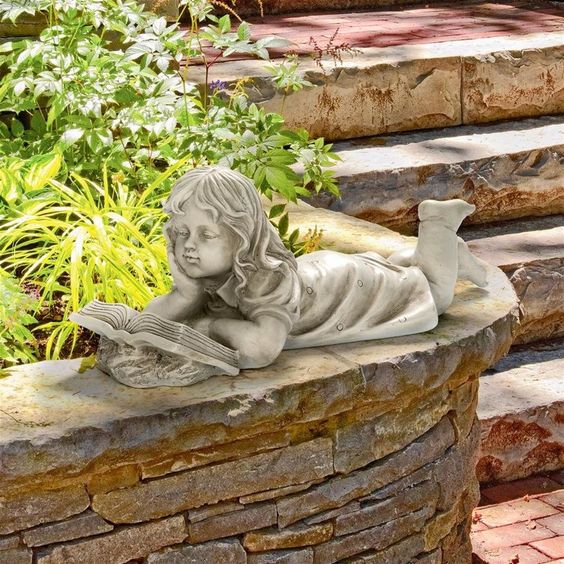 Choosing the right sculpture is difficult; the right one can be attention-grabbing, the wrong one will seem incompatible with the rest of your backyard. Common ones include human statues, which give your backyard a luxurious look, and stone sculptures that are easy to DIY.
Seasonal Decorations
Seasonal decorations are a great way to put you and your family in the holiday mood, and it's also a great way to dress your backyard up for a special occasion. Take a walk around the neighborhood and draw inspiration from your neighbors' houses, too!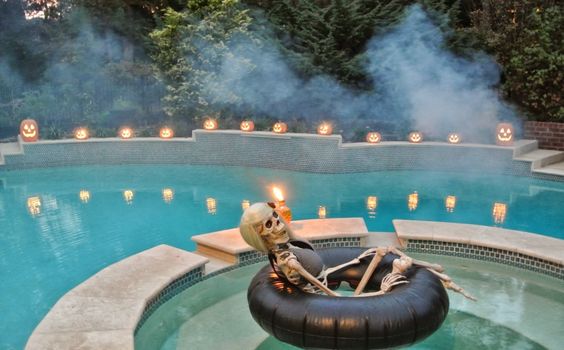 Since Halloween is just around the corner, decorate your backyard with Halloween decorations to make it look eerie and festive for the parties you will host or the trick-or-treaters! Some great examples are ghosts and skeletons!
Plastic Bottles
If buying new decorations doesn't seem like a good option, then you might consider reusing plastic bottles or cups for decorations. This is an environmentally friendly yet cost-efficient alternative to decorate the fences, sheds, and trees in your backyard.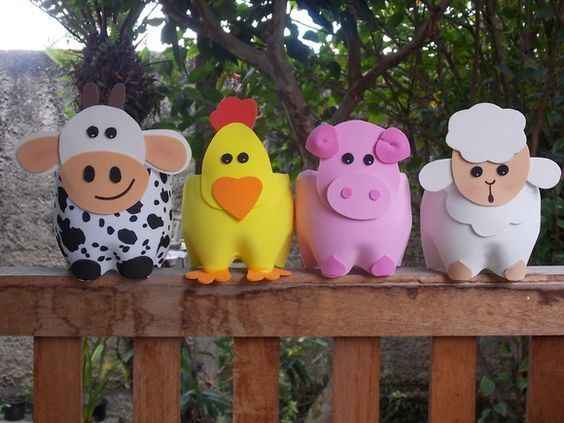 As a bonus, this activity can be turned into a fun family bonding time; parents can decorate the bottles with paint, stickers, or glitter with their younger kids. Again, if you have a hard time coming up with specific designs, you can always turn to Pinterest.
Old Furniture
Another cost-efficient option is to decorate your backyard with old furniture. For example, you could fill an old cabinet drawer with flowers and plants and place it in your backyard or place some pots of flowers on an old bookshelf.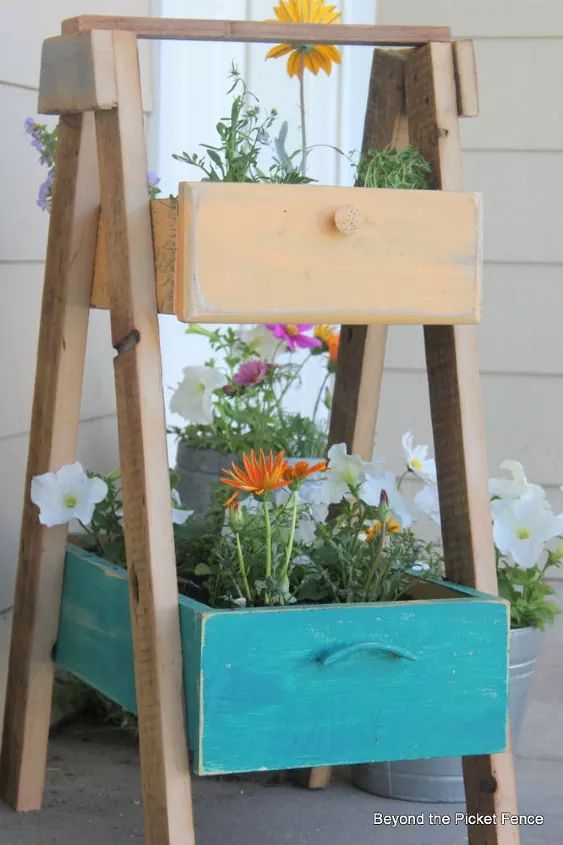 Now, instead of throwing old furniture away, you have another option – reusing it; the final outcome is beautiful and environmentally friendly, which is a win-win situation. Additionally, you have made extra space in your home for new furniture!
Fairy Lights
When nighttime comes, some of the decorations don't stand out as much; fairy lights are an easy and affordable fix. The lights brighten up your backyard and give it a pleasant and magical atmosphere that is perfect for a "night out."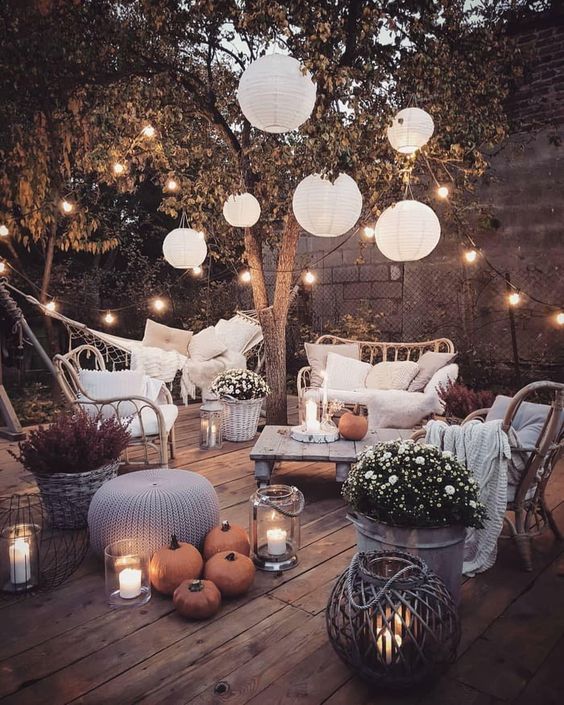 Although the lights look absolutely beautiful turned on, you should never forget to turn it off when you sleep or leave the house just in case it overloads a socket and starts a fire. Always better safe than sorry!
DIY Theaters
It's a bummer to have to go all the way to the cinema to catch a movie you like showing at a suitable time, especially if you are with your friends. It can also get quite expensive. Building your own theater in your backyard can solve this!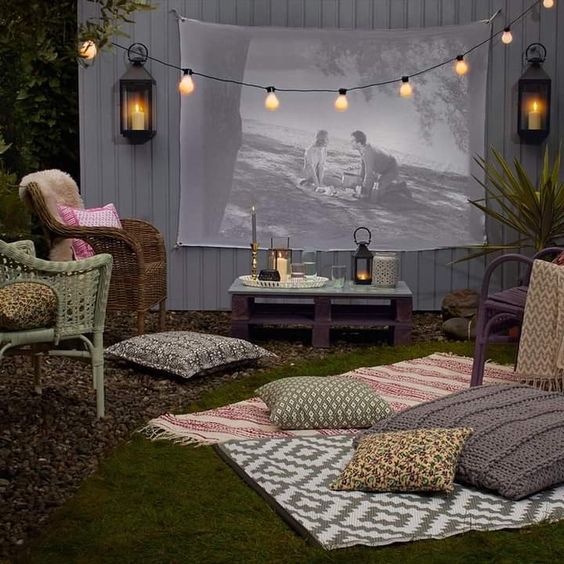 Put up a projector screen in your backyard along with some of your favorite cushions and pillows, cook up some popcorn, and there you have it, your own private theater. Your friends and family will thoroughly enjoy this feature.
Outdoor Kitchen
If you're going to have friends over, you would have to accommodate them with food and beverages, and we all know the hassle of having to prepare all that food alone. Having an outdoor kitchen where you could host BBQ parties are much more time-efficient.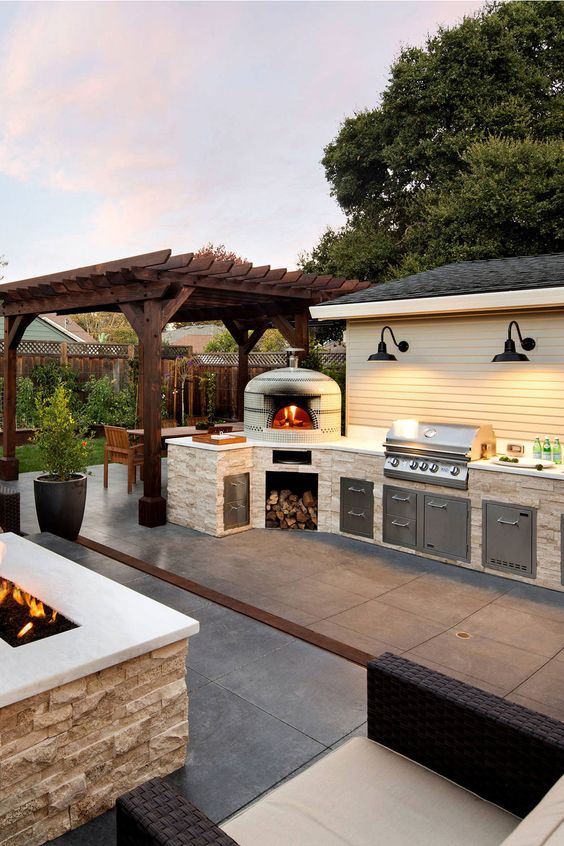 Paired with the private theater idea mentioned above, you and your friends could watch a big game while preparing and cooking the food in your backyard. This is an excellent way to bond with your friends and make some beautiful memories.
Mini DIY bar
Since you already have the food portion covered, why not throw in a mini-DIY bar to protect the beverage portion, too? This way, you wouldn't have to run to and from the refrigerator to get those cold drinks everyone craves.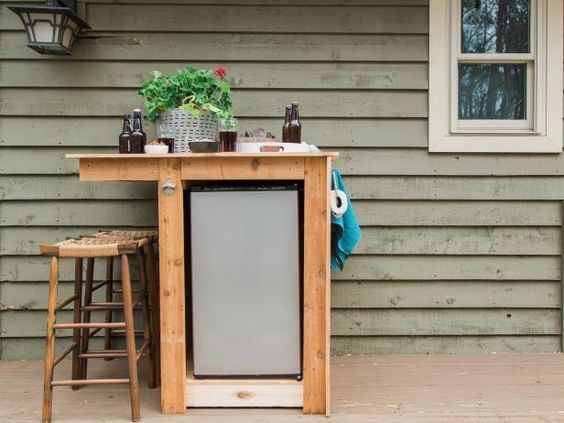 This mini bar doesn't have to be an actual bar. It could be a portable mini refrigerator or a trolley holding all your favorite drinks in an ice bucket! It's something convenient that allows you to store all your drinks in one place and keep them cool.
Outdoor Dining Area
If you're going to have an outdoor kitchen, it only makes sense to add an outdoor dining area; where else would you have the delicious meal you worked so hard for? Just imagine all the game nights you are going to have in your personalized outdoor dining area.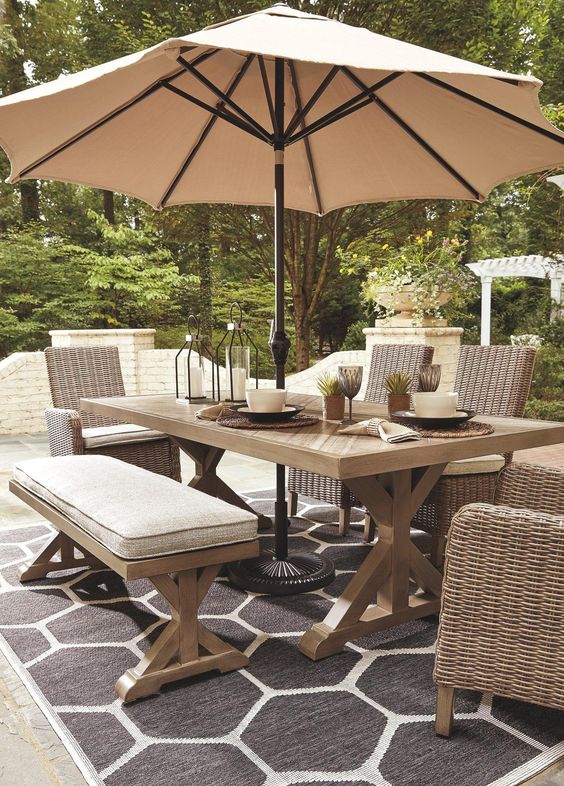 Fill the dining area with comfortable seating and a big table enough to accommodate your guests. You could also add an umbrella just in case it rains and ruins your furniture. There are many places online or even places like Home Depot that offer a variety of this kind of furniture.
Garden Games
It is vital that when you're having guests over, you aren't boring them to death; garden games can help prevent precisely that. While redecorating your backyard, keep in mind to reserve a space just for fun and entertainment.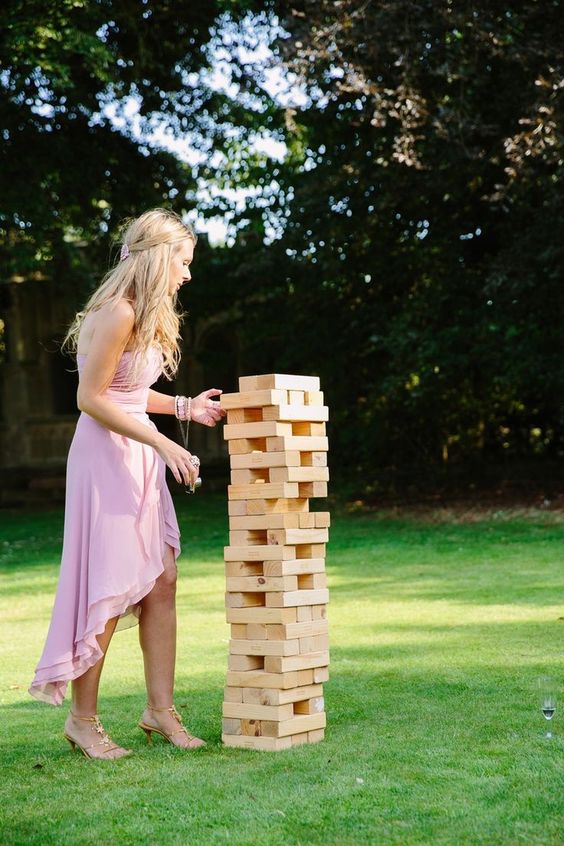 Games such as giant Jenga, hopscotch, backyard mini golf, and flamingo ring toss are easy to DIY and fun to play with not only children but also adults. So, take some time to create some games and enjoy them with friends and family!
Fire Pit
Sometimes, hosting parties outdoors could be chilly, so adding a fire pit to your backyard will help warm you and your guests! Also, fire pits help set the mood and are great for making smores – a staple campfire snack.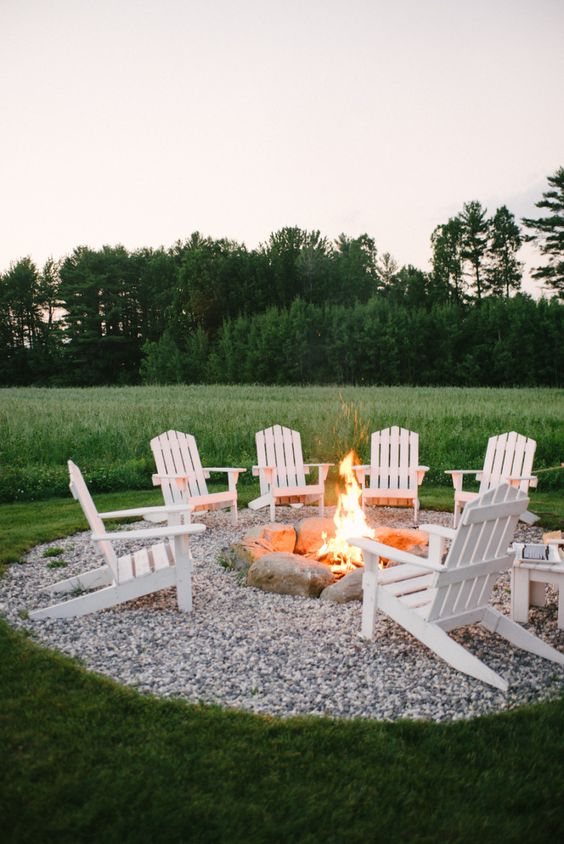 Imagine sitting around the fire with your friends and family for a night in, singing, watching a moving or having deep conversations surrounded by people you love and doing simple and enjoyable things is our definition of a perfect night in.
Build a Pool
When summertime comes, the best way to escape the heat is to take a dip in cool water. However, beaches are always packed during this time of the year. So, the best solution is to build your own pool in your backyard!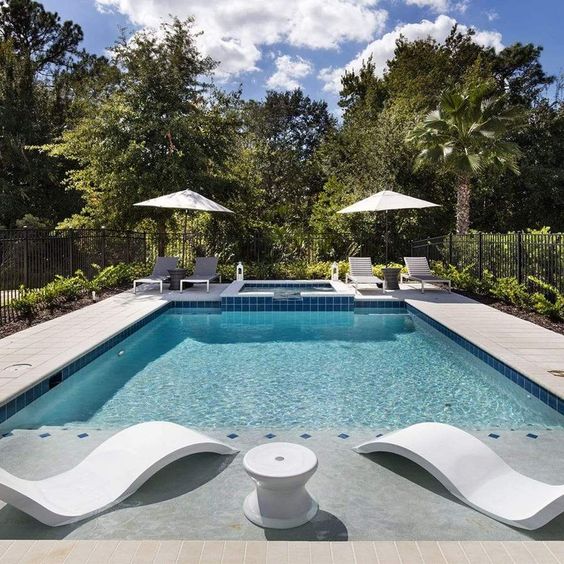 Other than cooling yourself in the summertime, swimming is also an excellent exercise for those who despise cardio exercises like running or hiking. While you're building the pool, you can add pool tiles to personalize it and make it unique.
Pool house
What's a pool without a pool house? Hire an interior designer to help you design the pool house, fill it with comfortable furniture, and decorate the walls with your favorite wallpaper. It doesn't have to be that big, either.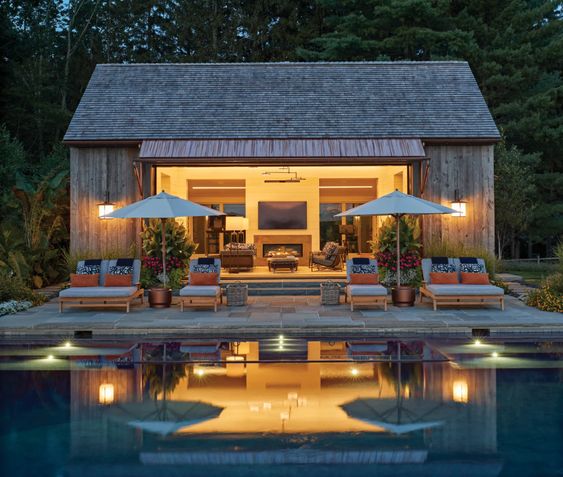 Pool houses are also the ideal location to host a sleepover; friends and family who come over for a visit can stay in the pool house if you want some privacy to yourself in the main house. Don't worry. They will feel like royalty with their own quarters.
Build Yurts for Glamping
If pool houses are not your style, here's an alternative: yurts. Yurts are perfect for 'glamping' in your backyard; the theater idea we mentioned earlier could be moved in the yurt on rainy days for a relaxing and intimate experience.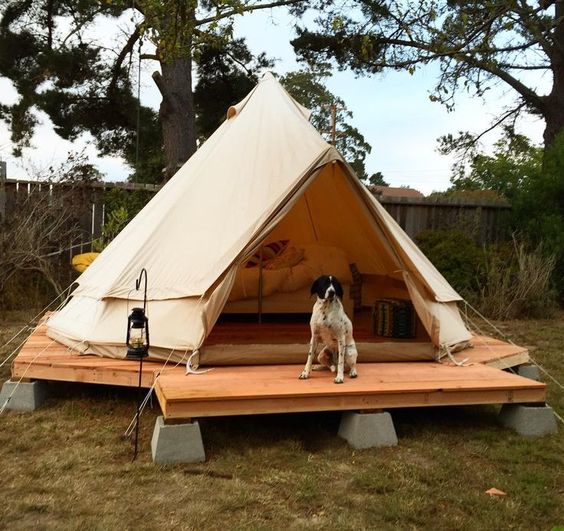 You could replace yurts with tents as a cheaper alternative. Camping is a great way to bond with your kids and expose them to new experiences. This idea lets you "camp" from the comfort of your backyard, a great way to kickstart your camping hobby!
Treehouses
Make your backyard a little more kid-friendly by building a treehouse where they can have their own secret hideout; this could be another family bonding activity. Parents could discuss and plan designs with their children and paint the treehouse together.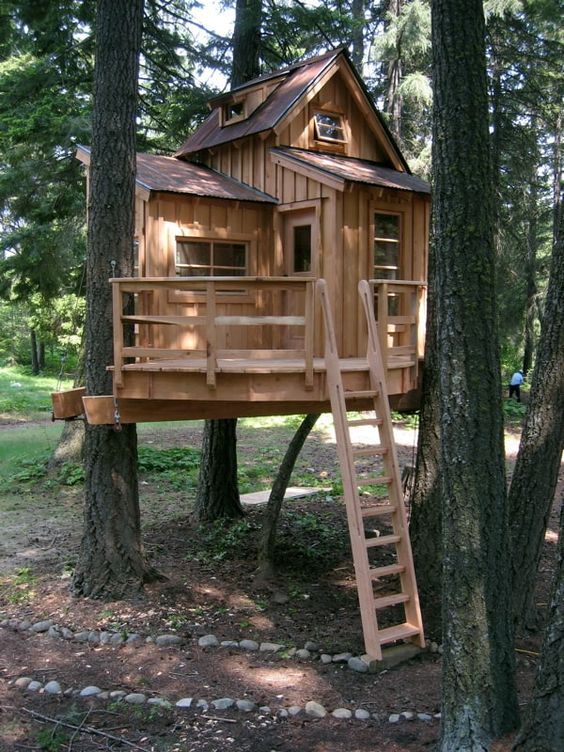 Fill the treehouse with books, cushions, and maybe even a small screen projector where the kids can read, relax, and have friends over to watch a movie in their own private space. If you're not sure how to build one, find a contractor and show them your ideas.
Kids' Playground
Another way to make your backyard even more kid-friendly is to build a mini playground. Add swings, slides, and a sandbox to make it an all-around playground for your little ones; a simple set will bring the most joy to your children.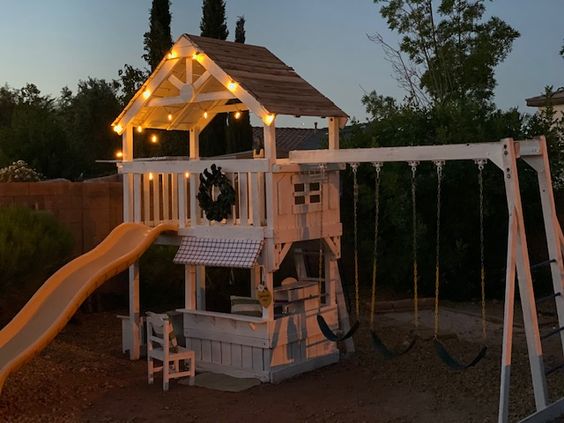 If building a playground is too over-budget for you, then you could lay a plastic cover on the ground and fill it with some water and soap and have your kids slide around. We believe your babies would love this fun, DIY water slide, especially during the summertime!
Zen Area
Since the kids already have a space of their own, it's time to build a quiet nook for the adults. This area could be your meditation area, yoga studio, or simply a peaceful place to read and gather your thoughts.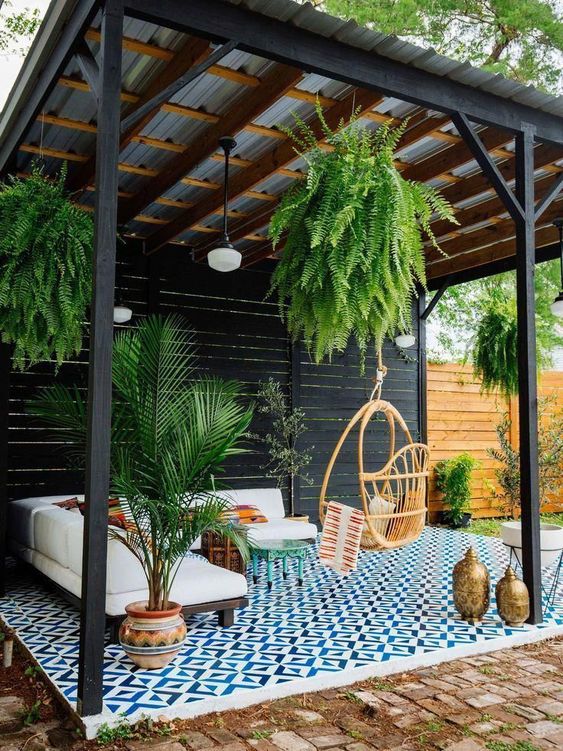 Build a small pergola and set up your favorite couch on it, or install a hammock. Decorate the space with anything that helps you relax. Once you've filled the space with all your relaxing necessities, it's time to kick back and enjoy.
Flower Covered Pergola
Decorate that pergola you've built with lavender or any flower of your preference. Flowers easily elevate the feel of an ordinary pergola and make it look extravagant; they could also cover up any corrupted or messed up part of the pergola.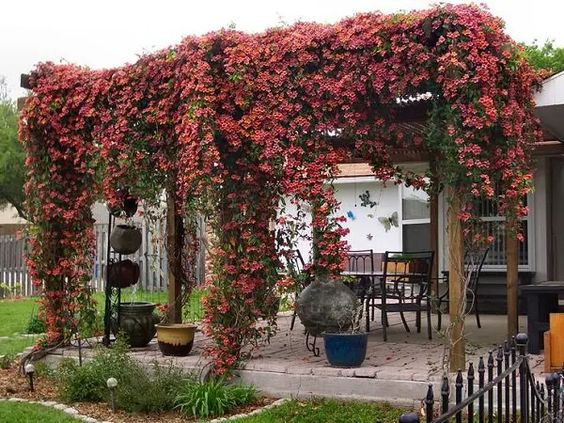 However, flower-covered pergolas are difficult to maintain as you'd have to water the flowers daily to keep them looking healthy and beautiful; an easy solution to this is to substitute real flowers with faux ones if this is too much of a task for you.
Vegetable Patch
Build a small garden patch and plant your favorite vegetables in your backyard. This is a great way to practice your gardening skills, and it's healthier, too, because you are in control of the number of pesticides and fertilizers used!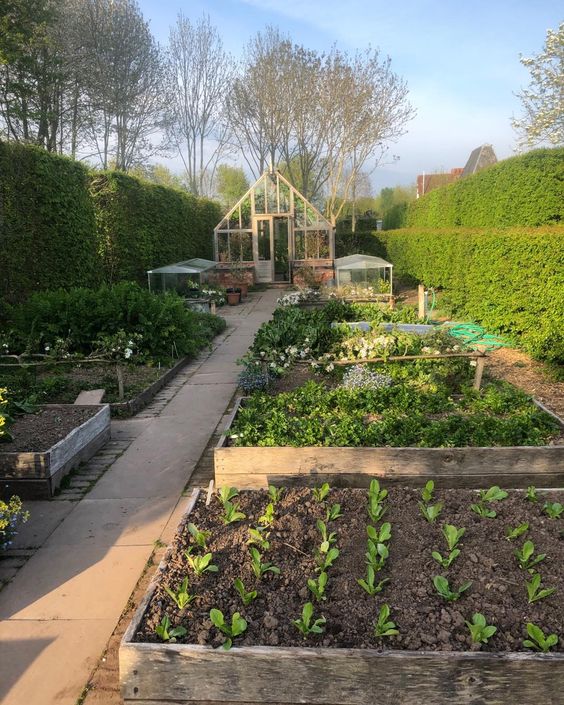 Creating your own vegetable patch means harvesting your favorite vegetables when they're fresh and at a lower price! After harvesting, invite your friends and family over for a meal and impress them with the vegetables you planted; you'd surely win their hearts.
Flower Garden
An alternative to planting vegetables is to grow your favorite flowers. Flower gardens add a pop of color to your plain backyard and make it smell amazing, too! Pictures of a bed of flowers look astounding, not to mention impressive.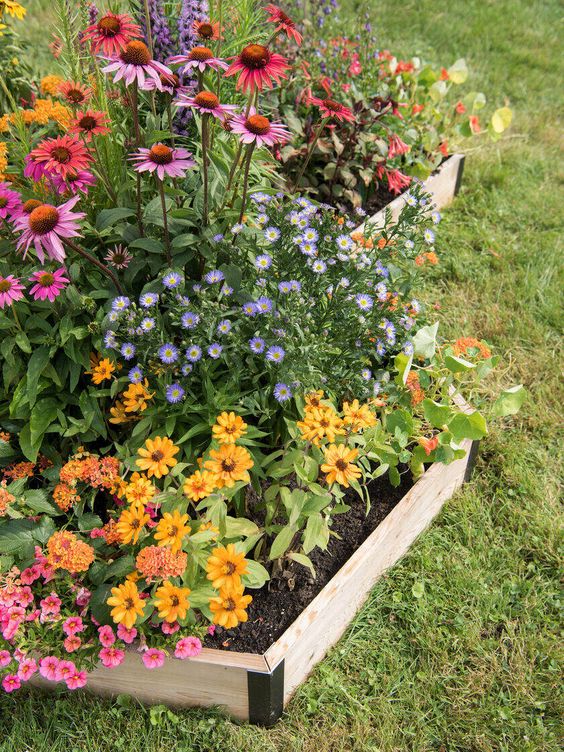 Flower markets offer a variety of flower seeds at affordable prices, and you're sure to find something you like there! Flowers also attract pollinators which is a bonus if you want to attract some important wildlife to your backyard.
Define the Space
First and foremost, you should think of what you want to do with the space. Would you like to turn it into a space for friends to hang out or a space for a fun family day at home? Or, maybe you're thinking of a dwelling to relax, or all of the functions combined?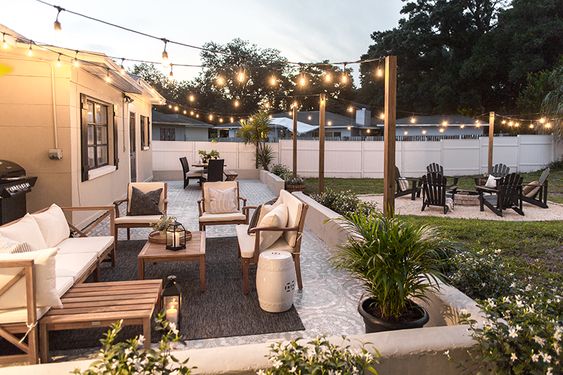 Thinking of what you want to do with the space before the actual makeover helps you get a sense of direction in setting a theme and getting decorations that match it. Pinterest is an excellent source of inspiration for when you don't know where to start.
Vertical Garden
If typical gardens are not for you, try a vertical garden to appear out of the norm, and it's a great way to save space, too. Put soil into boxes, stack the boxes upwards as though they're on a shelf, and start planting!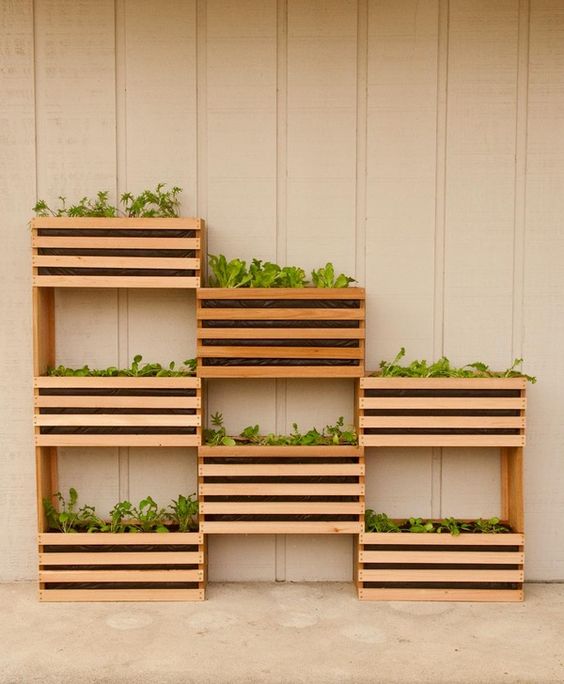 You could have multiple vertical gardens, with each one for a different purpose; this way, you get to experience planting flowers, vegetables, and fruits in a beautiful, limited space! Vertical gardens are neater than ordinary gardens, in our opinion.
Container Gardening
Container gardening is the best option for those who have limited to no garden space and those who are eager to try gardening for the first time but don't wish to invest in dedicating an entire space for a garden just yet.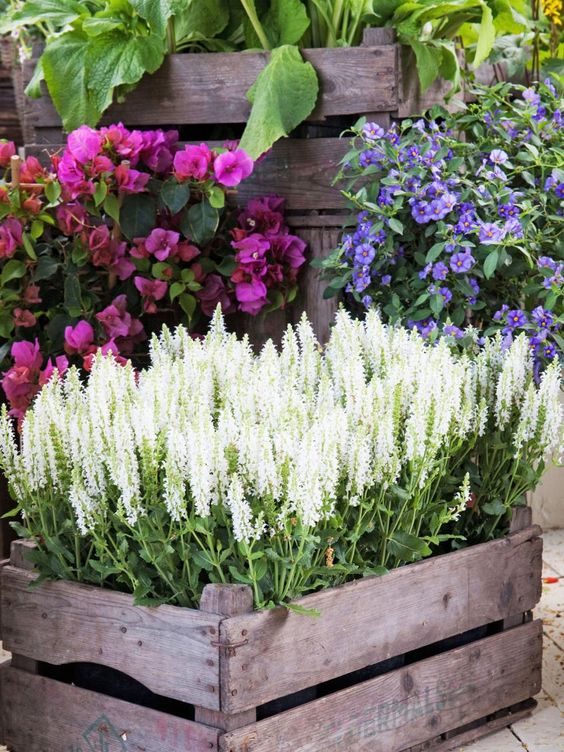 Pick out the seed to the plants and flowers you'd like to plant and suitable containers and start gardening! You can even paint the containers to make them more unique. Container gardening is also an exciting project to do with your kids!
DIY Window Boxes
For those of you who have limited backyard space or sad-looking windows, we've got your back. Build a window box to plant flowers in; this livens up your plain old window and gives you the space to grow those flowers you've always wanted to plant.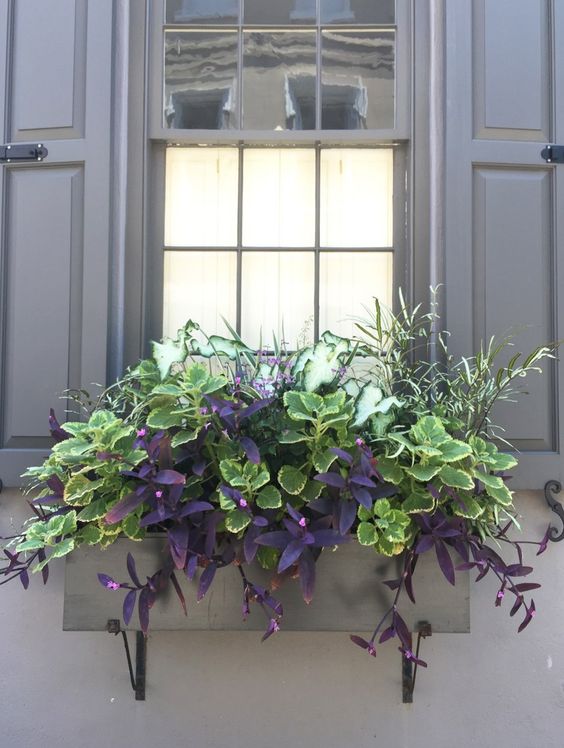 Pinterest has many beautiful and easy window box designs you could steal; personalize it by adding elements of your style to it. On the other hand, you could hire someone to do it for you if building things isn't one of your strengths.
Mini Fruit Farm
Another way to put your green fingers to the test is to build a mini fruit farm and grow your favorite fruits! Planting fruits in your backyard is super convenient for fruit lovers; we all know how expensive and hard growing fruits can be.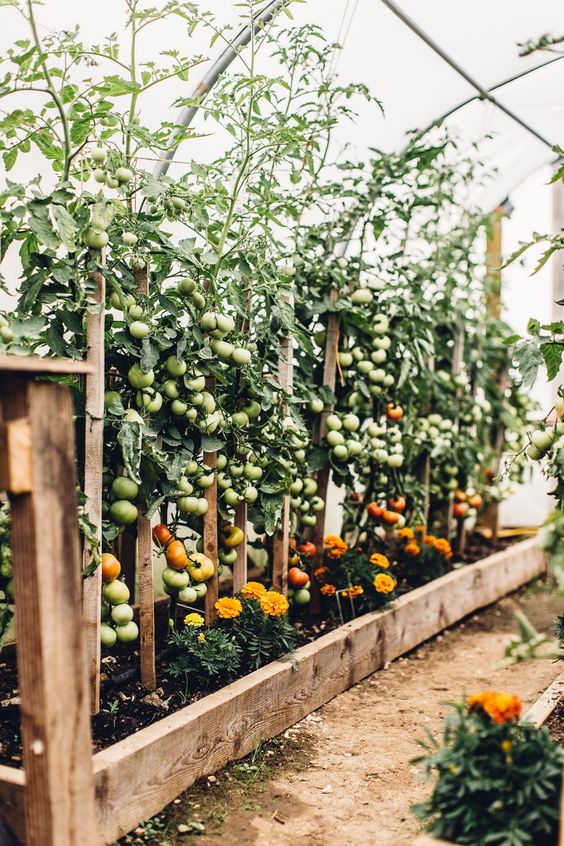 Nevertheless, growing fruits and vegetables can be troublesome as they require constant care. Unless you are under a lockdown or are someone who works at home full time, this is likely an impossible mission. But, if you're up for the challenge, no one's stopping you from achieving the impossible.
Plant Trees
Something meaningful you and your kids or partner could do is plant a tree in your backyard and watch it grow as you grow older. The tree could be symbolic of the day you moved into the house or any day that is special to you and your family.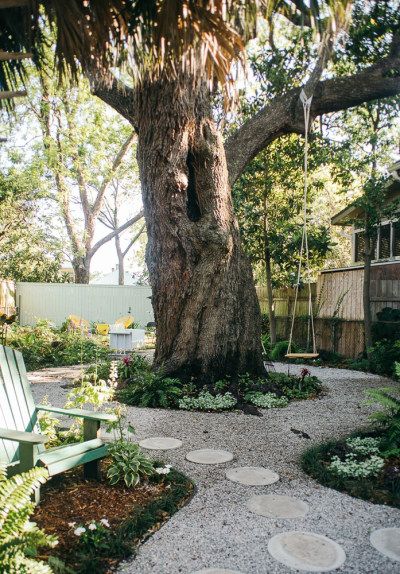 Looking at the tree you planted in your backyard could be a reminder to cherish all that you have now because time is slipping away quickly, and when the tree is fully grown, walk into your backyard, sit under that tree you planted and reminisce on the good times.
Tree Bench
For those who already have a tree in their backyard, you can build a tree bench around it. Personalize the bench by painting it your favorite color, and with the help of your family, it could turn into another family bonding activity.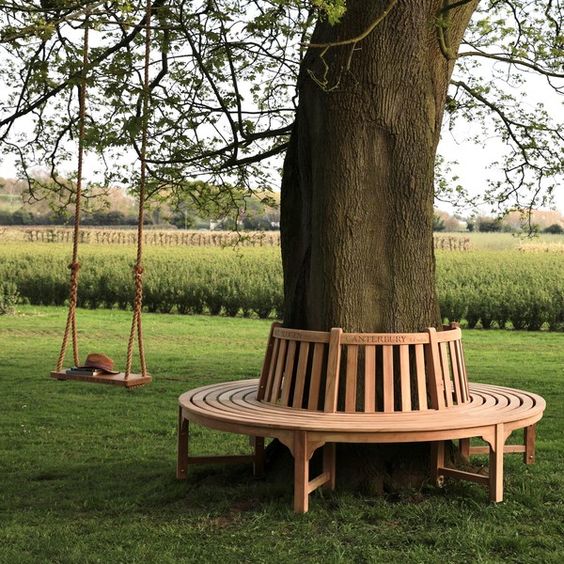 If a tree bench doesn't sound good to you, you could substitute it for a tree swing or a hammock. Under the shade of the tree, a swing or hammock would be the perfect place for you to read, relax, or even take a nap.
Decorate A Tree
Another idea to spice up that tree sitting in your backyard is to decorate it. The simplest décor for trees is fairy lights. They can make your tree look vibrant and magical when night falls and are a perfect addition to a dinner taking place in the backyard.
As Halloween is approaching us, hanging pieces of white cloth from your tree makes it look like there are ghosts hanging out in your tree and could potentially scare the life out of some passersby (which is the point).
Succulent Plants
Succulent plants are plants made to survive under extreme conditions. So, it is perfect for homeowners who want to add life to their backyard but have no time to take care of the plants and flowers if they are gone most of the day.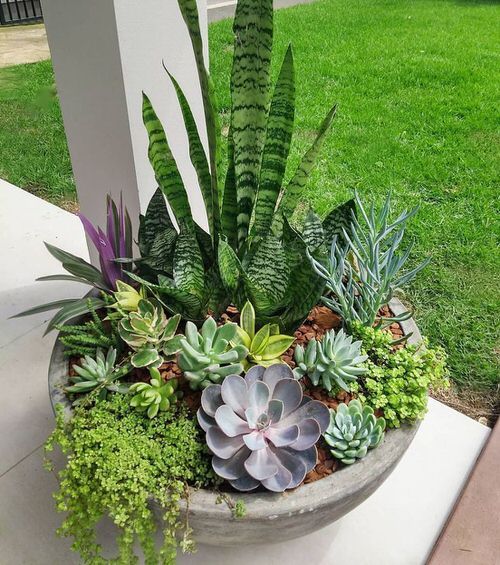 It is crucial that you do your research to anticipate the succulents' growth time before actually purchasing it because different succulents take different periods of time to germinate; some take a few weeks, and some take up to a year.
Wildflower Garden
Wildflowers are a special species of flowers that are self-reproducing, require little attention, and are beautiful to look at. Growing wildflower gardens allows busy homeowners to have a flower garden of their own without worrying about ruining them.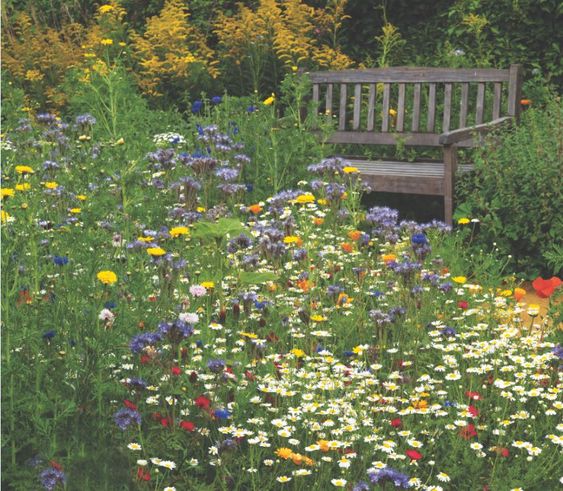 Although wildflower gardens are a low-cost alternative to high-maintenance gardening, it occasionally requires overseeding to keep it from growing out of balance due to bad weather conditions. The right type of wildflowers also attracts wildlife such as hummingbirds, beneficial insects, and butterflies.
Butterfly House
By building a butterfly house, you could raise butterflies of your own! Doesn't that seem like an interesting project for you and your family to experience and learn from? You can buy one or build it yourself. Either way, it should be safe enough to accommodate your butterflies.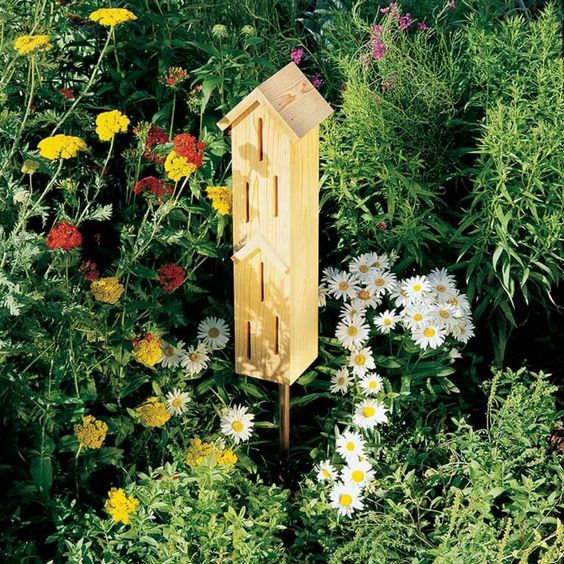 Once the butterfly house is built, you can either raise the butterflies from eggs or purchase a butterfly kit; the latter is easier as it comes with instructions and is harder to mess up. Once they start fluttering, you won't regret it.
Birdhouses
If you're looking to attract birds, then you should definitely install a birdhouse that provides birds with a place to take shelter and nest in. Birdhouses are considered entry-level woodwork projects and can be done with young children, which they will probably love.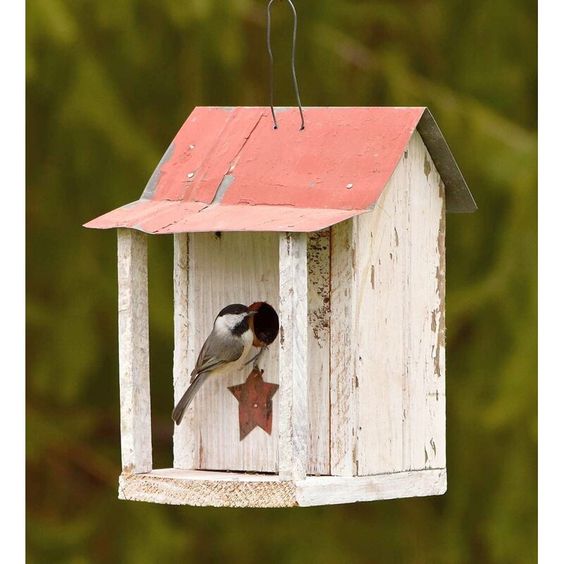 Birdhouses can be transformed into a roosting box (we'll get to roosting pockets in the next idea) by making minor tweaks to the existing birdhouse. Use sturdy tape to cover the ventilation and drainage holes and add wood shavings to the bottom of the house to make it warm during wintertime.
Roosting Pockets
Roosting pockets differ from birdhouses in the sense that it is designed to prevent the birds' body heat from escaping during winter times. So, it has slightly fewer ventilation holes as compared to birdhouses. Think of birdhouses as beach houses for birds.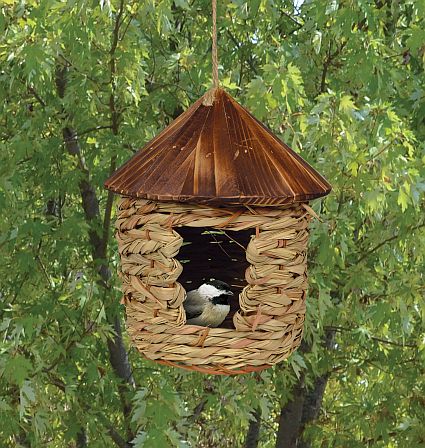 Some birds tend to roost alone, while some roost together with other birds to exchange body heat through cold winter nights. Therefore, before purchasing or making a roosting pocket, you should do some research on the type of birds that are going to be living there.
Bird Baths
Since you've already built a birdhouse, it would be wise to install a birdbath as well. Birdbaths provide birds with a place to drink and shower. Birdbaths can be easily purchased online, or you could DIY them if you want to cut costs.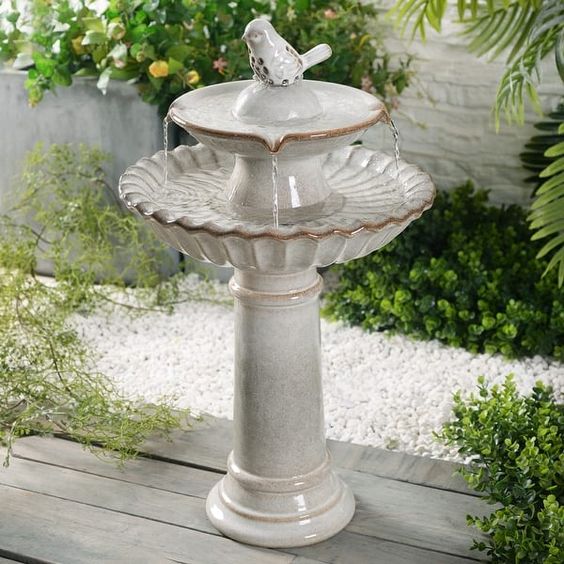 Some crucial points that you should note before installing a birdbath are to pick a location that makes the birds feel protected and secure and make sure that the birdbath isn't too deep. It should also be frequently cleaned and always filled with clean water.
Sculpture Feeders
Subsequently, bird feeders are also a must for attracting birds and other wildlife; it provides a feeding place for the wildlife. There are a variety of bird feeders available on online shopping platforms. Conversely, for a cost-efficient option, opt to build one yourself.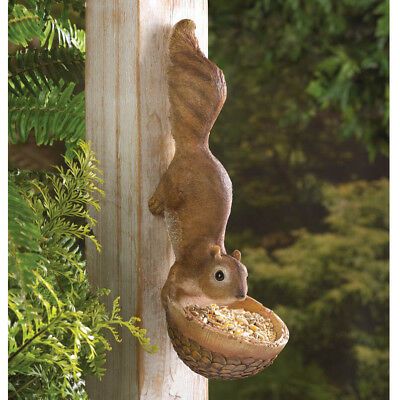 Earlier in this article, we mentioned adding sculptures to your backyard. You could replace the ordinary statues with sculpture feeders to help them stand out from standard bird feeders. Sculpture feeders do not only serve the purpose of feeding birds but are also a work of art.
Nature Ponds
Adding a nature pond to your backyard allows you to provide a home to a wide range of wildlife such as frogs and fish. You can DIY a nature pond, but it takes a significant amount of time and effort to plan, build, and maintain.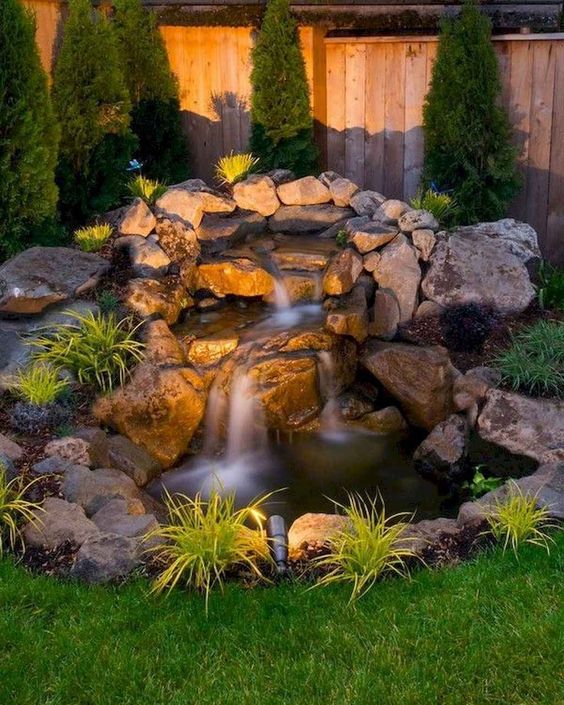 After you've built the pond, you sure need to decorate it. The best way to do so is to do it with plants. Be sure to plant the right plants in the three "zones" of your pond: deep water, shallow area, and the pond's edge.
Water Features
We have the last idea for you to add water features such as a fountain to the pond you installed in your backyard. Installing water features would elevate your simple pond and take it to the next level.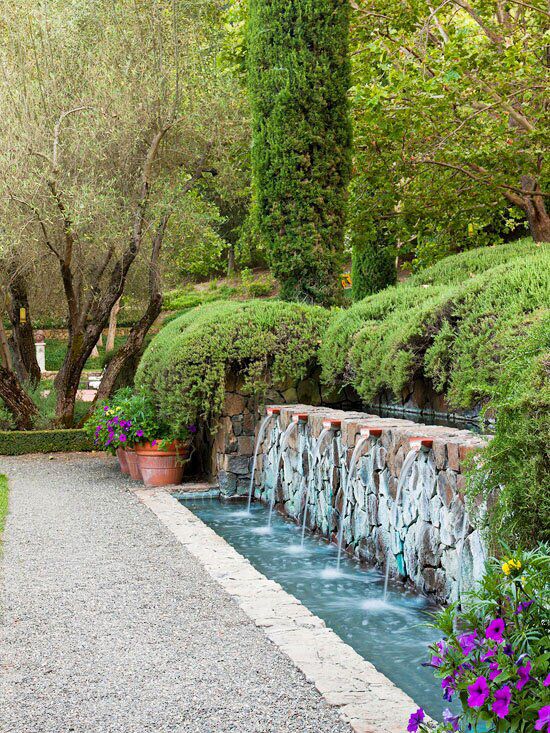 Instead of adding water features in your pond, you could install these features along the walkway as shown in the picture above, or add them anywhere in your backyard that looks too bare. Just make sure not to drown your grass!
Brick Walkway
One sure way to elevate your backyard is to make a simple walkway made out of old pavers or cobblestones. The best part is you can do it on your own as long as you have the requirements and a taste for home improvement projects.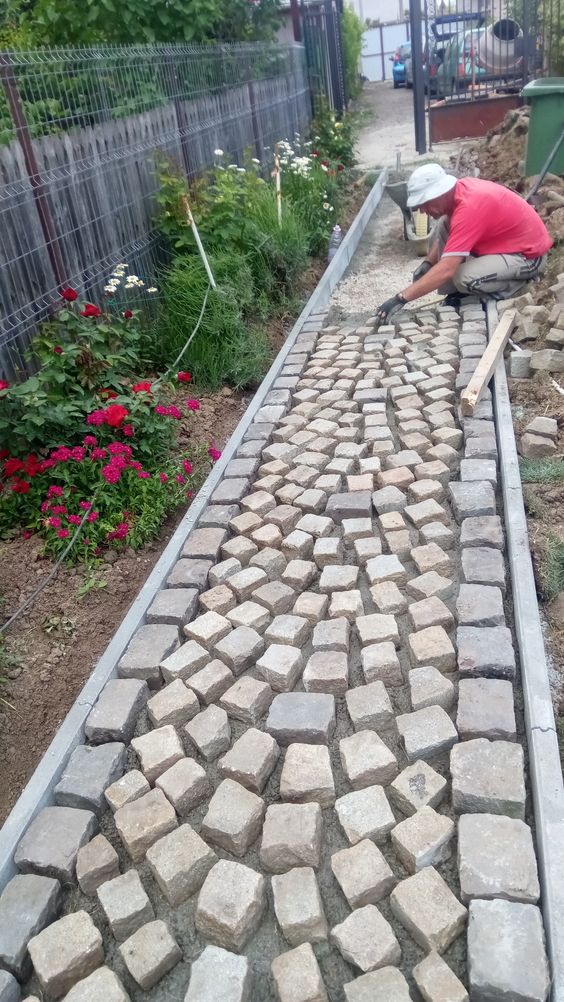 If you don't, worry not because you can still hire someone. The materials needed are very readily available and won't cost much. A garden walkway like this is also low maintenance since all you need to do is get rid of the occasional weed once in a while.