Nature's Canvas: 35+ Landscaping Designs That Inspire Tranquility
By Joyce S July 2, 2023
---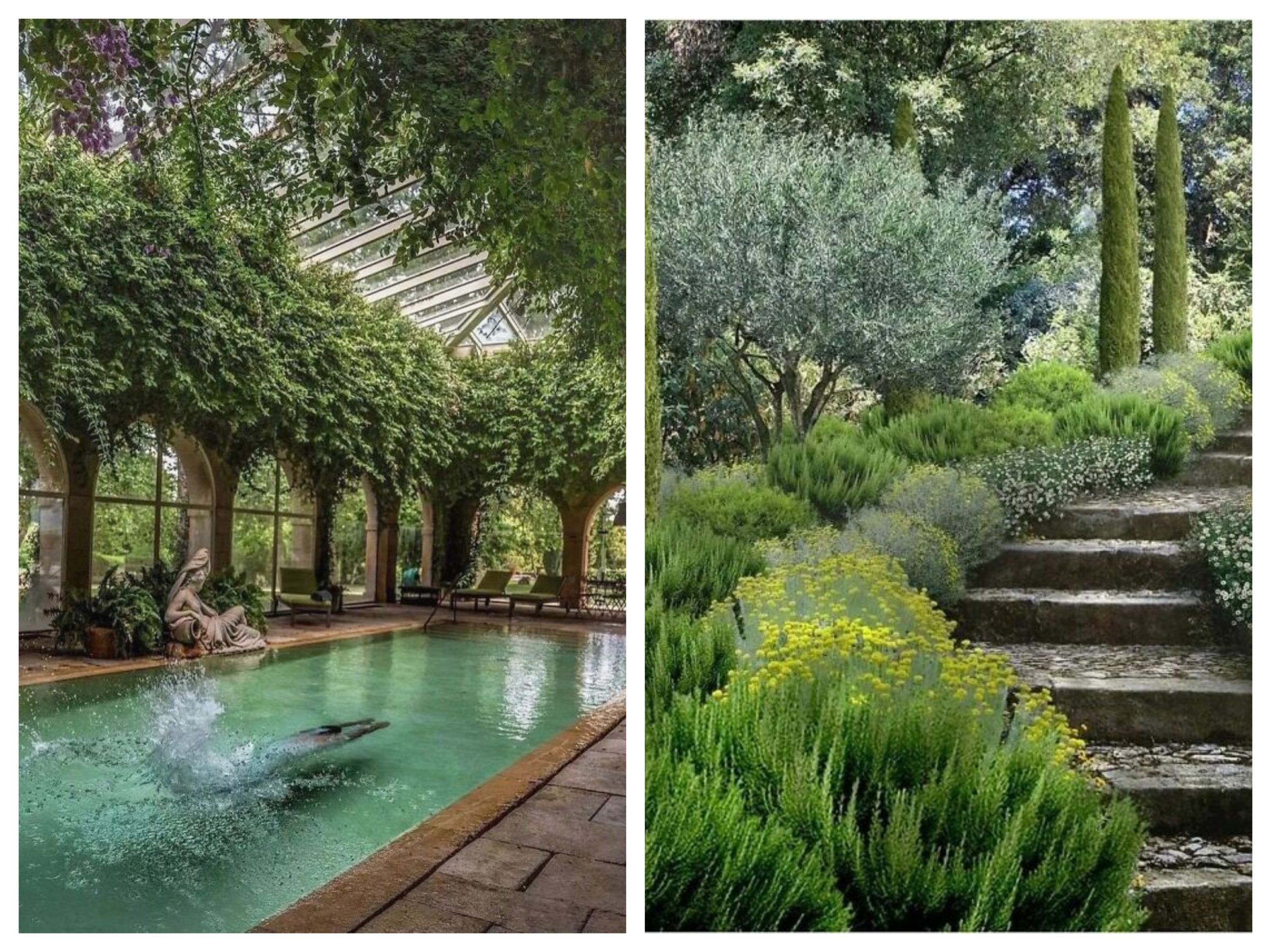 There's nothing quite like a stunning front or backyard brimming with enchanting landscaping concepts to transport you to a world of pure imagination. With a touch of creativity and a dash of greenery, landscape designers can transform mundane patches of land into serene oases and extravagant paradises.
Imagine yourself hosting a delightful soirée in a picturesque setting, lounging with a captivating novel in nature's beauty, taking a refreshing dip in a sparkling pool, or nurturing a thriving garden. All of this and more becomes possible with the magic of landscaping!
Indulge your senses with an array of captivating landscaping designs that are magnificent. From plant arrangements adorning walkway borders to mesmerizing poolside landscapes and from cozy outdoor fireplaces to awe-inspiring pergolas, these projects embody the pinnacle of landscaping excellence. Prepare to be amazed by these extraordinary and breathtaking creations that will leave you in awe.
Greek Floral Alley
Discovering the most breathtaking locations in Greece is a simple task, but the true dilemma lies in selecting just one destination to explore. Greece is brimming with an abundance of remarkable places, making it effortless to lose oneself in its allure.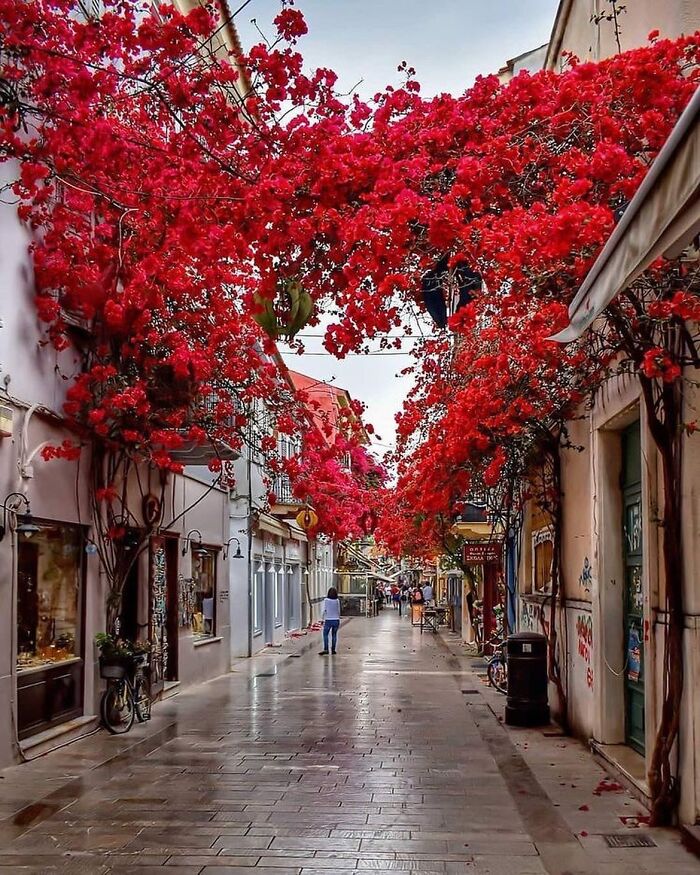 Greece is a wildflower haven, with diverse varieties. From the seaside to the streets of Athens, these charming blooms grace the Greek landscape. In spring, trees burst with vibrant colors, painting a breathtaking scene. Prepare to be captivated by the kaleidoscope of wildflowers and vibrant trees that adorn Greece, creating an enchanting spectacle.
Spanish Lights
In Spain, the arrival of spring and the first signs of beautiful weather awaken a sense of adventure among its people, driving their eagerness to explore new places. The country's architectural magnificence and the surreal allure of its surroundings serve as its most compelling and enticing qualities.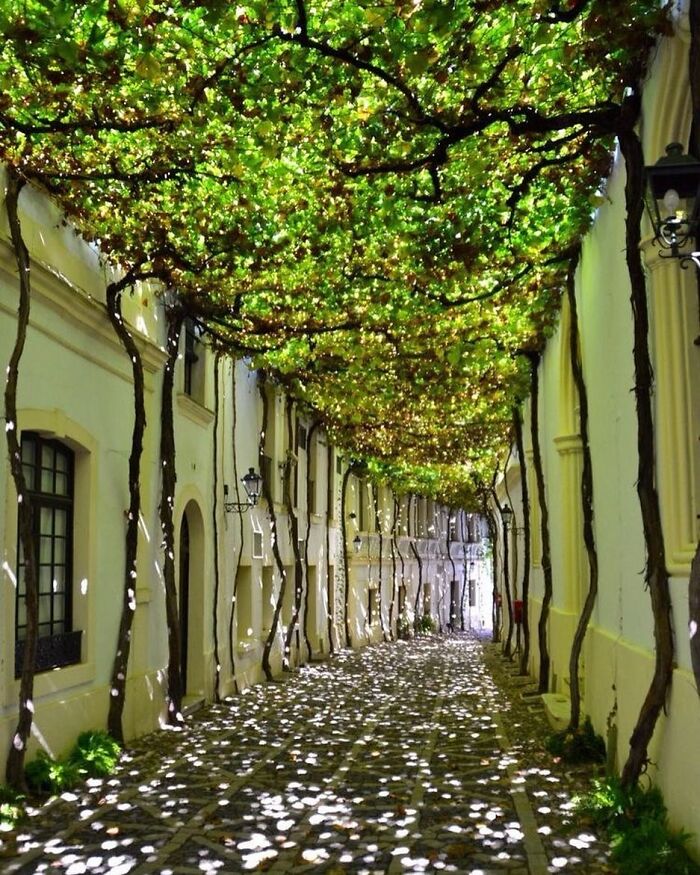 This Mediterranean country offers an enchanting tapestry of contrasts. From charming, narrow lanes within historical towns to breathtaking, grand avenues in modern cities, it presents a delightful blend of old and new. Spain is the perfect destination if you seek the most picturesque streets in Europe.
Japanese Calmness
Japanese garden design concepts draw inspiration from Buddhist, Shinto, and Taoist philosophies, aiming to foster moments of tranquil contemplation. These gardens often embody clean and minimalist designs, emphasizing natural elements such as plants, water, and rocks. This pond's little island gives the impression of a private Japanese garden retreat, which enhances the calm and relaxing feeling.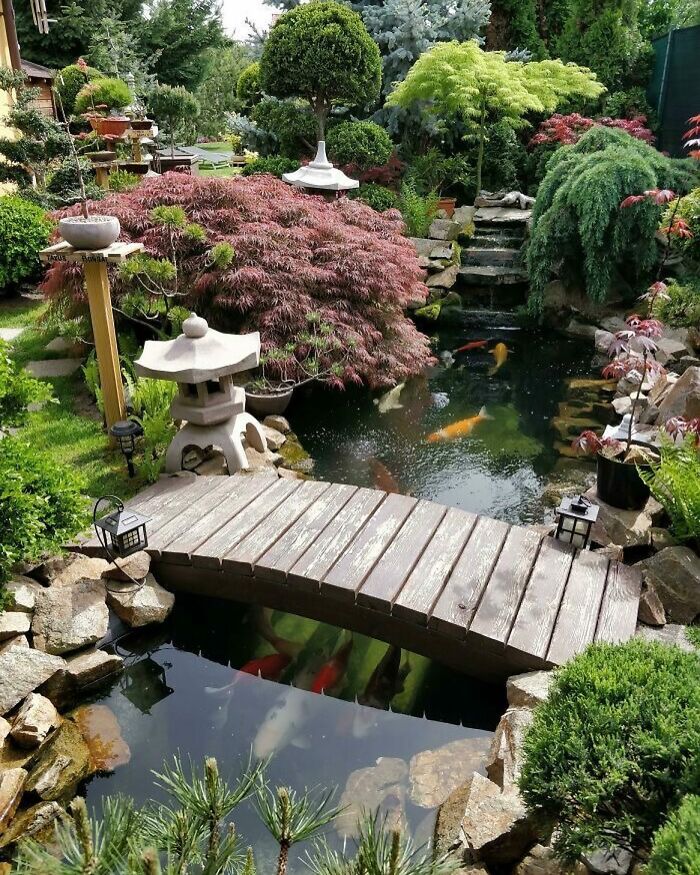 In this enchanting garden, a captivating short bridge takes center stage, guiding your gaze to a vibrant group of Koi fish, infusing the scene with color. But that's not all! Embracing the principles of low-maintenance Japanese garden design, pagoda-shaped stone lanterns can enhance even the smallest of gardens, adding an exquisite touch.
Beauty In Massachusetts
While simple pool landscaping can be pleasant, if you desire your backyard to exude an oasis's ambiance, exploring these ideas is key. Embrace a mindset beyond concrete pathways to achieve a visually stunning pool design. The goal is to incorporate a hardscaping structure that adds an extra allure to your outdoor sanctuary.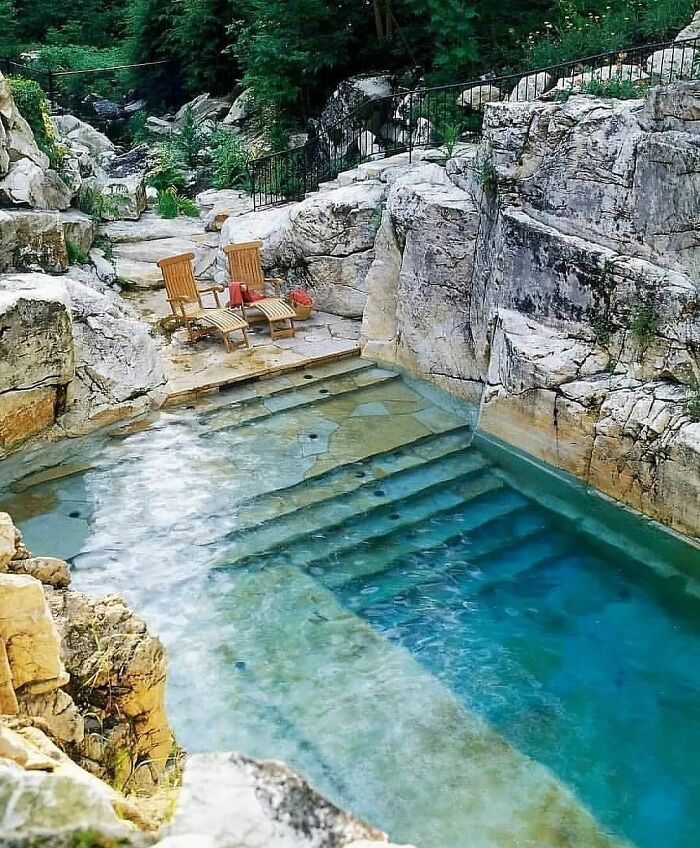 The addition of a stone structure and natural elements elevates the pool landscaping design, transforming it from a concrete pit into a serene oasis. Picture the refreshing crystal-clear water and envision the tranquil retreat you have discovered—a nirvana-like haven where tranquility and rejuvenation converge.
The Amalfi Coast Magic
Stretching from Liguria in the north to the poetic villas of the Amalfi coast in the south, the Italian Riviera boasts some of the world's most breathtaking and meticulously maintained gardens. The Amalfi Coast, with its iconic lemon trees, sets the perfect backdrop for a summer getaway.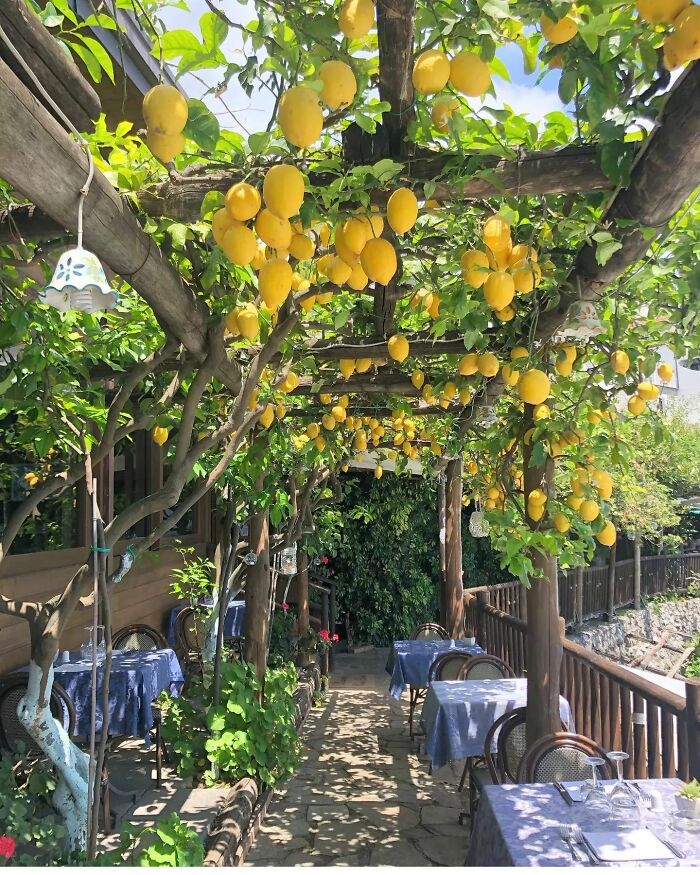 As you set foot on the Amalfi Coast, a sense of relaxation washes over you. The stunning landscapes of this region add depth and meaning to your vacation experience. There is a noticeable shift in the atmosphere as the hues, clarity, fragrance, and visual cues of the water combine to create the perfect ambiance.
Flowers Everywhere
The initial blossoms of spring serve as a welcome inspiration for flower gardens, breathing life into the landscape after a prolonged winter. Color waves in flowerbed designs are recommended, adding a vibrant and harmonious touch. Here, the beautiful blossoms show that not all plants in a flower garden need to be planted in the ground.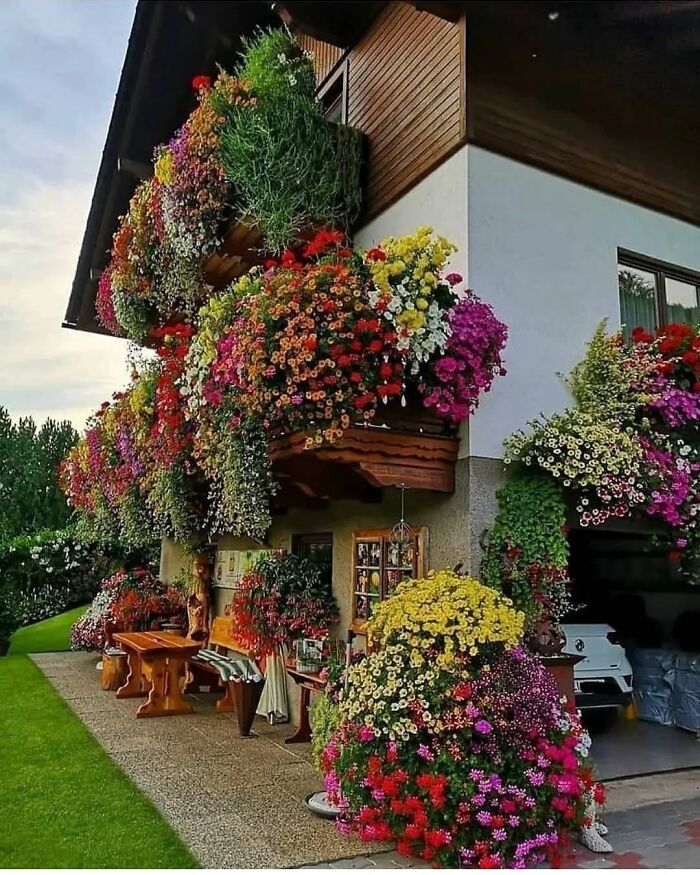 These blossoms can brighten up pots, balconies, and charming nooks throughout your home. Not only do they bring vibrant colors to different areas of your landscape, but the containers offer easy mobility. Consider incorporating a short row of boxwood in the middle to add an intriguing element to an all-flower design.
An Italian Dream
The aesthetic of Italian gardens is rooted in the principles of symmetry and geometry. These gardens harmoniously combine various features, including graveled areas, paths, and flowerbeds, in a balanced arrangement. Classic Italian gardens showcase several ornamental design elements specifically crafted to delight visitors, serving as captivating focal points.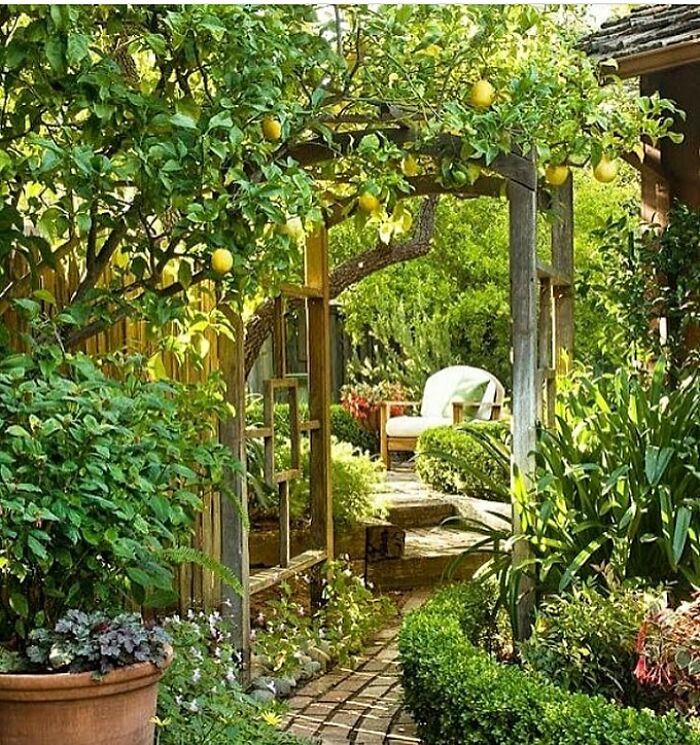 It's not hard to find a promenade-style layout with grottoes, statues, and hidden terraces is not a challenging task in Italy. Many of the country's gardens were constructed solely to showcase the wealth and prosperity of their owners. As a result, the level of elegance and luxury achieved in these gardens knows no bounds.
The Stunning Fields of Tuscany
Nestled among Tuscany's picturesque rolling hills, you'll discover some of the world's most breathtaking gardens. These idyllic landscapes are complemented by terraced vineyards and centuries-old stone villas adorned with charming terra-cotta roof tiles. Reflecting the region's agricultural heritage, the fashion and style of Tuscany's gardens exude an unpretentious and laid-back atmosphere.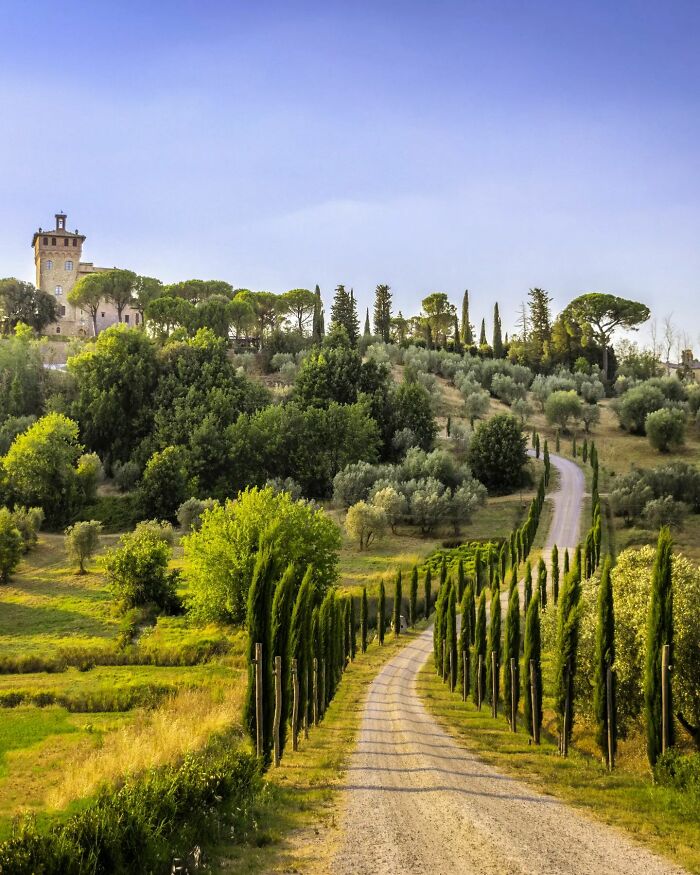 Tuscany's rural villas and grand palazzo estates boast exquisite gardens and fields that transport you to a fairytale realm. With their enchanting beauty, these landscapes have garnered attention through their appearances in notable films like Stealing Beauty (1996) and Under the Tuscan Sun (2003), among others.
There Are Hobbits In Hungary
Hungary is a captivating haven for wine enthusiasts, with its abundance of picturesque wine regions waiting to be explored. However, the country's allure extends far beyond its wine culture. Hungary is renowned for its soothing spas, the mesmerizing beauty of Lake Balaton, and its mouthwatering cuisine.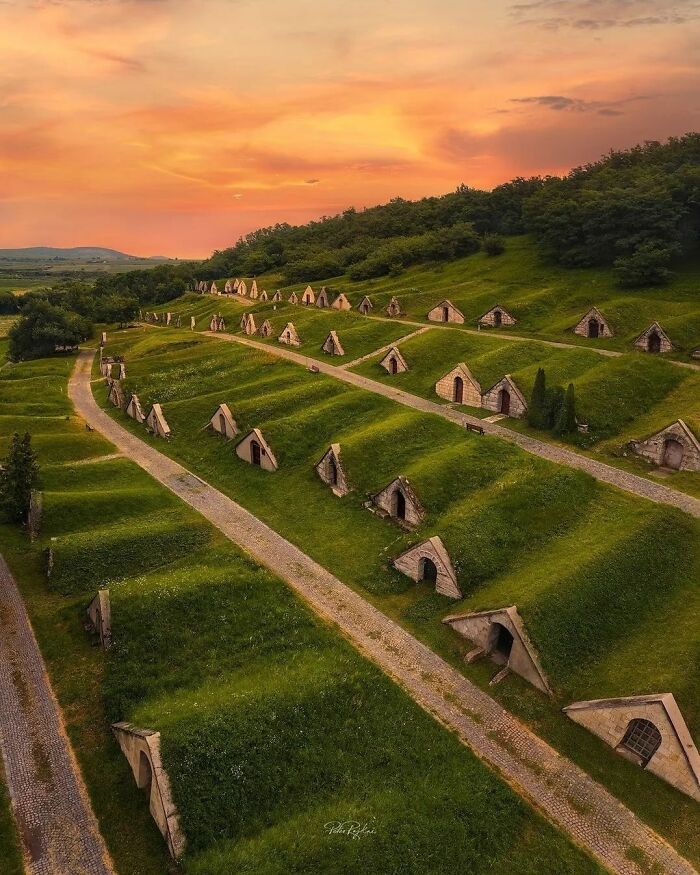 Nestled in northern Hungary, the Tokaj region is renowned for producing some of the world's finest and most luscious wines. The wine cellars in this region boast a unique architectural style that has earned them the endearing nickname "The Hobbit Houses" in Hungary.
Umbria's Striking Alleys
Umbria, often called the "green heart of Italy," is a region celebrated for its enchanting landscapes and charming hill towns and villages. Among these, the town of Spello stands out as a true gem. Nestled at the foot of Mount Subasio, Spello captivates with its countless honey-colored houses, adorning the slopes in a picturesque fashion.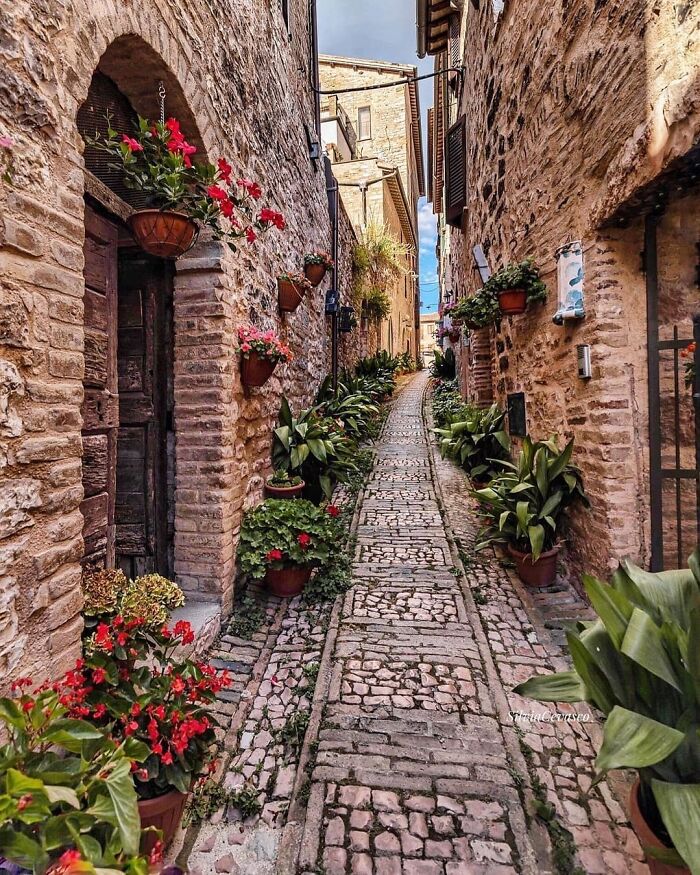 Travelers from around the world with a penchant for exploring Italy's rich historical sites will discover a true paradise within the winding alleys and venerable churches of this medieval town. Standing as a testament to its past, three imposing towers and gates once served as vigilant protectors of the citizens within this ancient Roman city.
A Modern and Minimalist Deck in Shanghai
Forget about traditional brick edging and gravel! Modern backyard landscaping offers many architectural ideas to add personality to your outdoor space. Move beyond the typical stones, slate, or bark and explore new possibilities. Take inspiration from this outdoor oasis, where old and contemporary design elements beautifully blend, showcasing the seamless convergence of Asian architectural influences.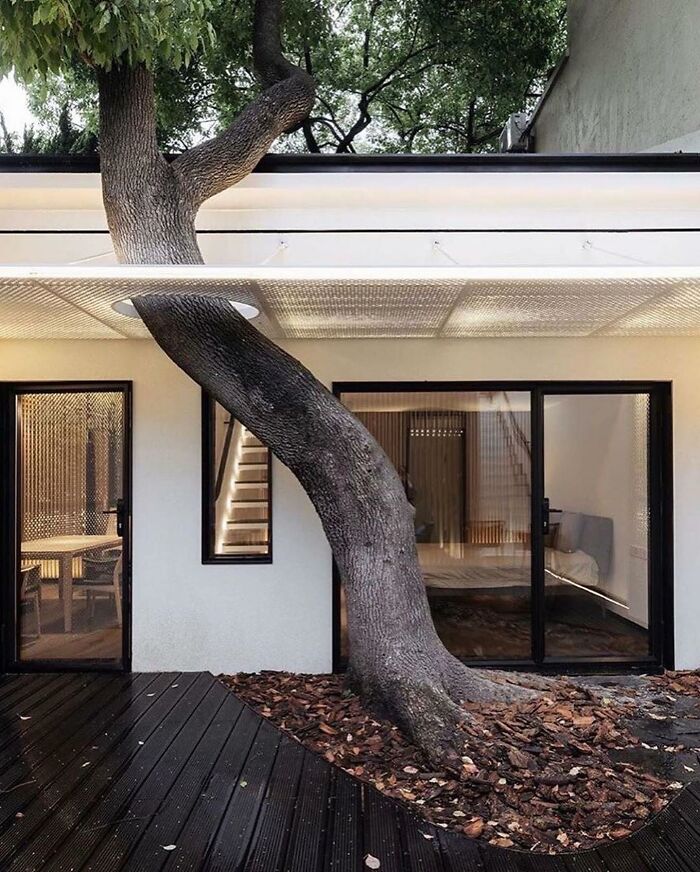 With its minimalist and modern appeal, this decking space perfectly complements the overall aesthetic. The warm wooden surface offers a pleasing alternative to conventional concrete or asphalt. It harmoniously integrates with the tasteful minimalism of the home, creating a serene environment that invites relaxation and tranquility.
Lovely Stairway
Stone steps offer a breathtaking solution for navigating challenging terrain like a hillside. These steps can gracefully curve to follow the area's natural contours, adding an artistic touch to the landscape. To further enhance their beauty, rocks and a diverse selection of evergreen shrubs can be arranged as borders, creating a blend of textures and colors.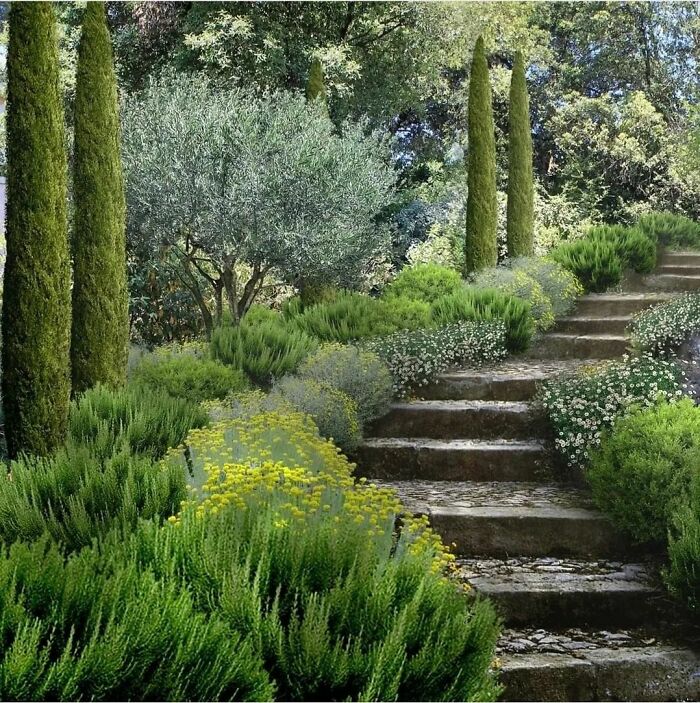 Stone pathways and steps possess an enduring charm that never goes out of style. They have a timeless quality, seamlessly blending with the surrounding environment as if shaped by nature over countless ages. The strategic placement of natural stone steps amidst lush greenery accentuates this landscape's inherent beauty.
Sonoma, California
Sonoma County transforms into a picturesque paradise when spring arrives, and the rains subside. The hills are covered in lush green grass, trees are adorned with vibrant leaves, and grapevine buds have blossomed under the warm sun. Amidst this natural beauty, a chic California patio embraces a modern approach with a twist.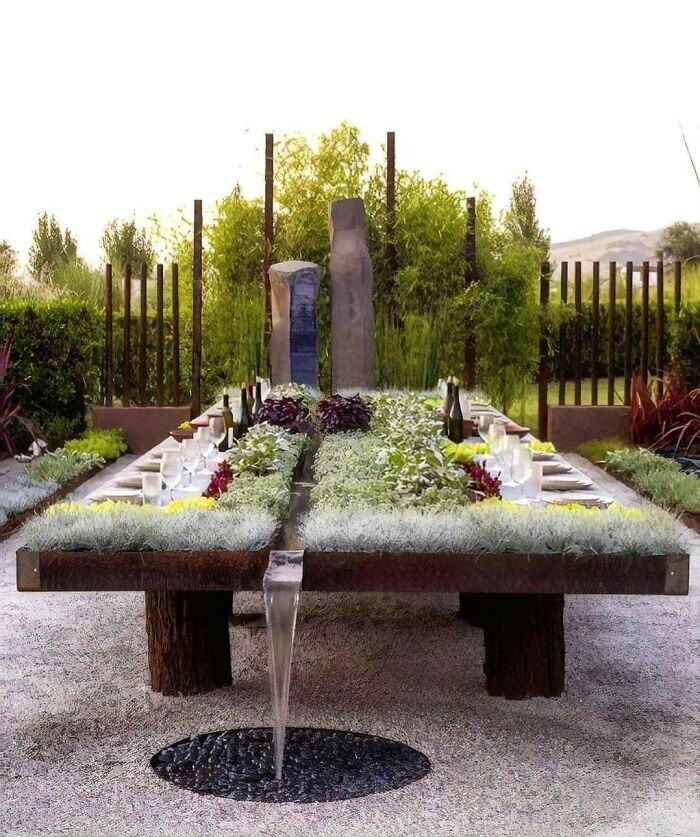 If you love entertaining guests, investing in an outdoor table is essential. The patio area goes beyond mere functionality by integrating nature into the setting. Lush and vibrant plants are strategically scattered around the table, creating a magical ambiance for your gatherings.
Indoor Pool
Discover an indoor swimming pool that defies all expectations. Say goodbye to soaked carpets and overpowering chlorine. This bright, airy oasis seamlessly blends medieval design elements, creating a unique and enchanting atmosphere. Enjoy the benefits of a protected space, free from the whims of weather, and revel in the convenience of year-round usability.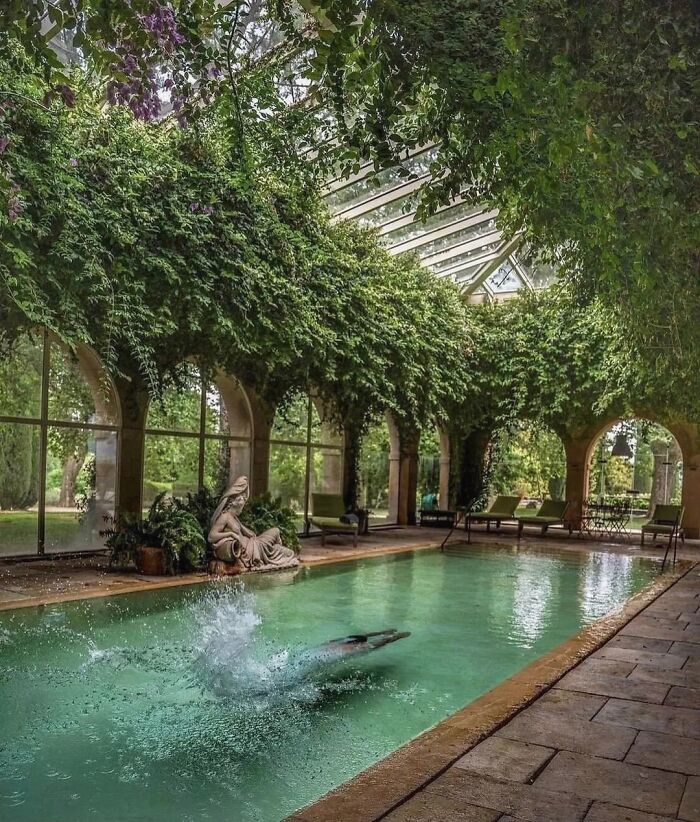 Enhance your indoor experience with the breathtaking flanking arc windows that connect the interior with the vibrant greenery outside. Enjoy an energizing view that transcends the looking glass. Illuminated by a skylight, this room radiates brilliance, always ensuring a well-lit ambiance.
The Cosmic Design of The Portrack House
Travelers from around the globe flock to Scotland to witness its awe-inspiring natural landscapes. While the country is rightfully renowned for its vibrant cities and historic university towns, its true allure lies in the unparalleled variety of extraordinary and captivating landscapes found here.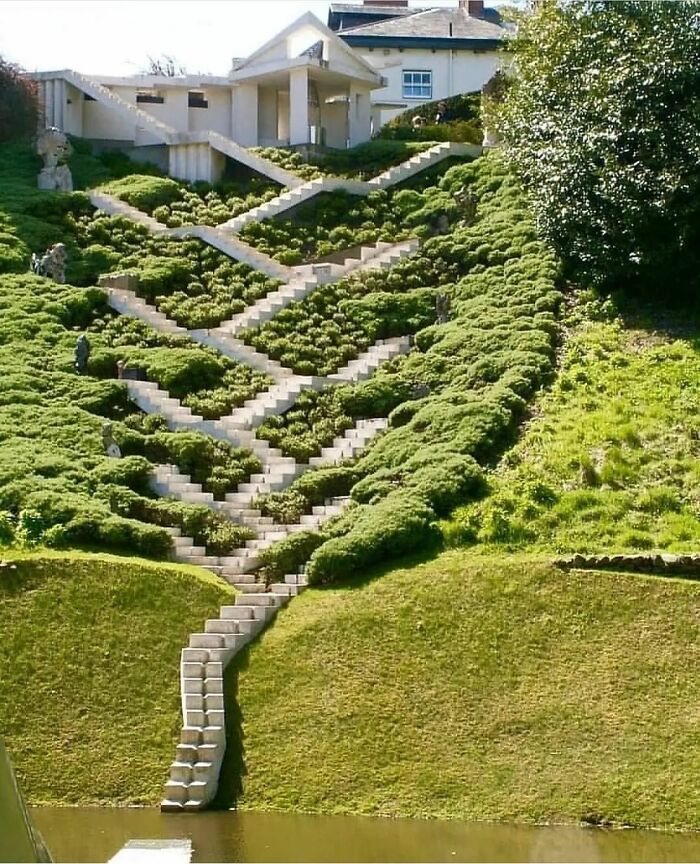 Portrack House in Scotland—where the mysteries of the universe unfold before your eyes. This extraordinary estate unveils its magic by seamlessly blending art, science, and nature. With equal artistic inspiration, scientific insight, and organic forms, Portrack House offers a unique formula that invites visitors to explore the universe's wonders.
Jaume Plensa's Provocative Statues
Some of Jaume Plensa's unique and provocative sculptures are so lifelike that it would be easy to confuse them for actual humans, despite Plensa using a wide variety of materials in his work, such as wood, marble, and steel, but also water.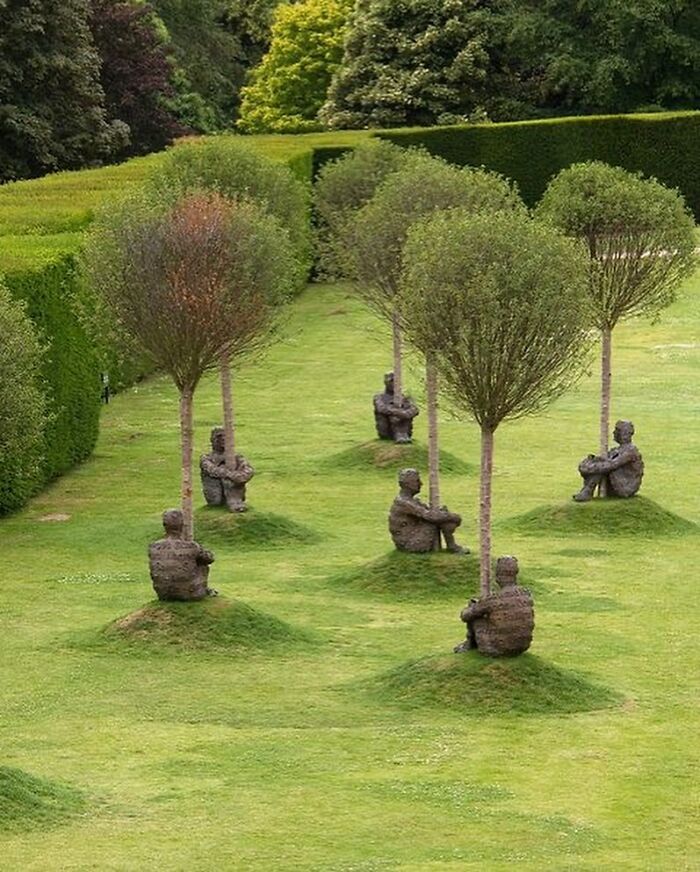 At Yorkshire Sculpture Park, a treasure trove of artistic marvels awaits admirers of Jaume Plensa's work. From monumental sculptures crafted from lampposts to captivating pieces that embrace and intertwine with trees, there is a plethora of his creations to behold.
Green Nook
The idea of repurposing a greenhouse for activities beyond plant cultivation is becoming increasingly popular. Many greenhouse designs are now so stylish that they resemble conservatories, making them perfect for use as dining and sitting rooms, particularly during the fall and winter months.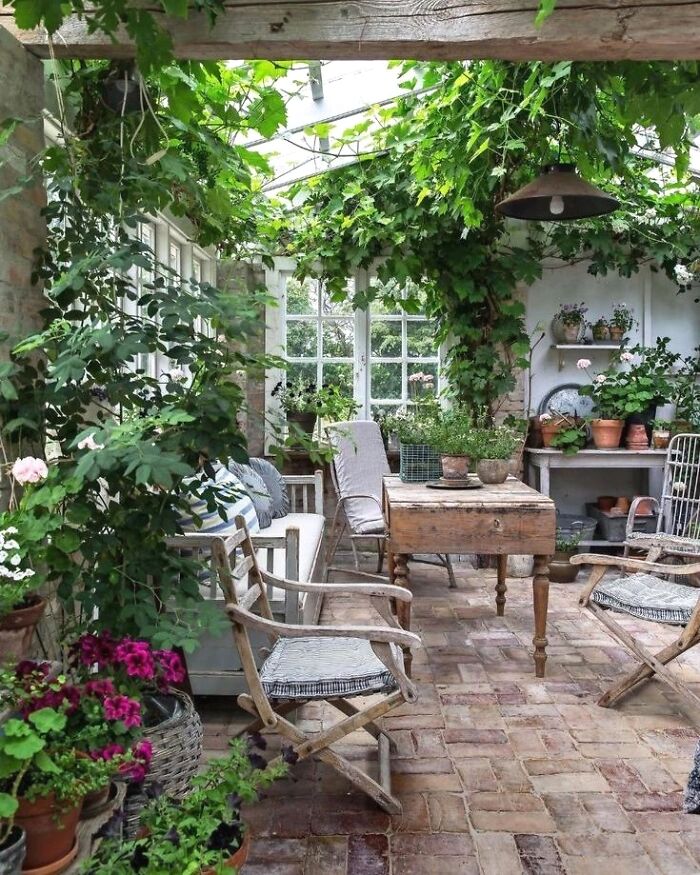 You can transform a glasshouse into a serene retreat by painting the walls in soft, muted tones and adorning them with rustic furnishings. Incorporating stone elements, such as decorative accents on the floor and walls, enhances the overall aesthetic appeal of the structure, creating a harmonious blend of nature and design.
Japanese Pathways
The essence of a Japanese garden lies in its ability to provide a serene sanctuary for contemplation and meditation, achieved through the harmonious integration of natural elements. Various styles of Japanese gardens exist, each representing a distinct era in Japan's rich cultural history.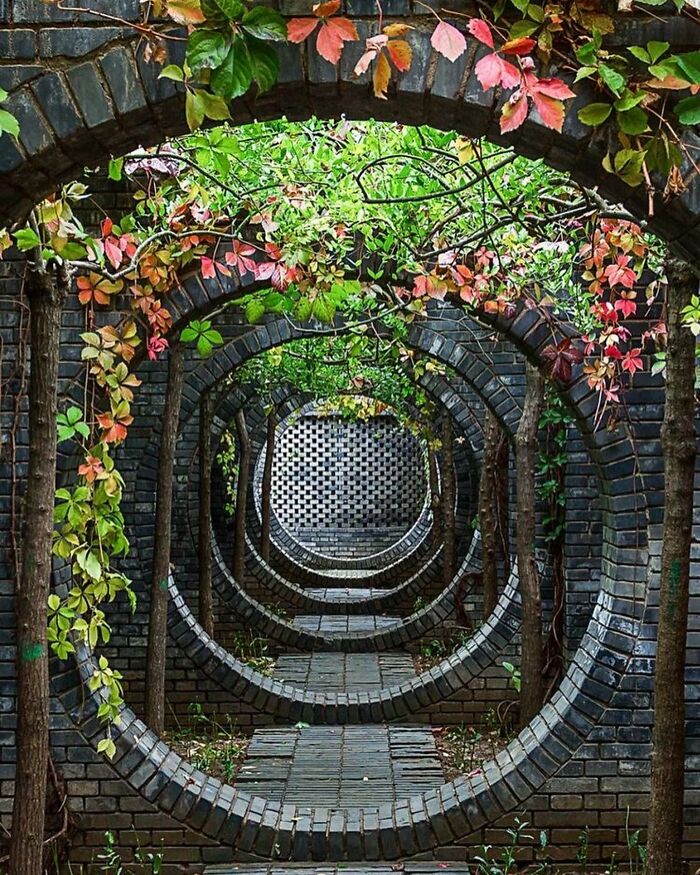 While each type of Japanese garden has its unique identity, certain design characteristics remain consistent. These gardens typically incorporate three essential elements: stone, which forms the foundation of the landscape; water, symbolizing life-giving energy; and plants, which create a tapestry representing the beauty of the four seasons.
The Beauty of Pergolas
Pergolas offer versatility and can be utilized in various settings, ranging from small balconies to expansive roof decks. In urban environments, they serve as excellent screening options for gardens. A flat pergola roof, such as the one featured here, will do the trick.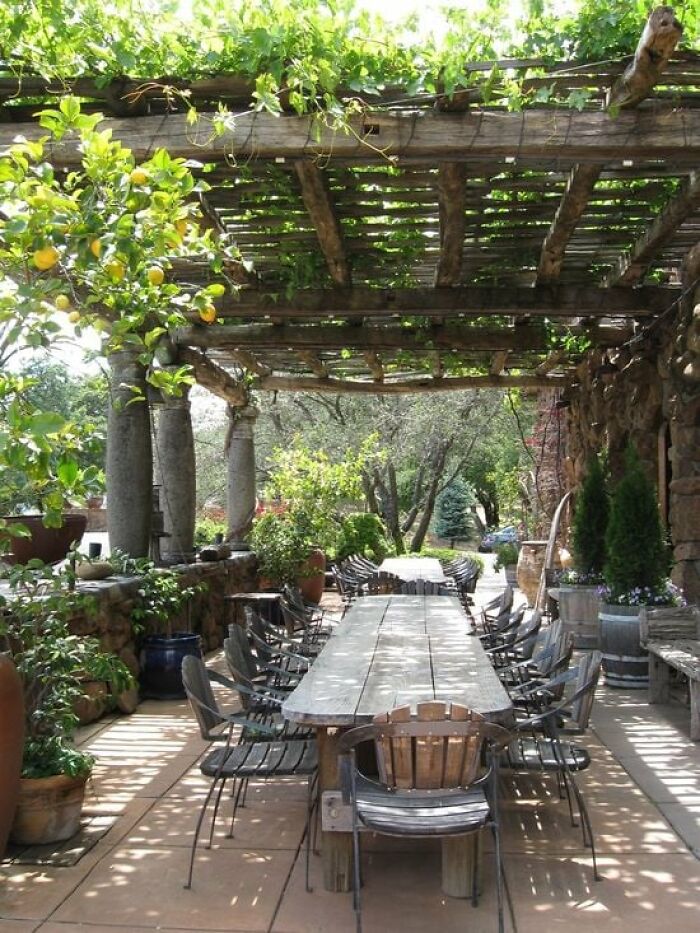 Opting for a pitched roof offers advantages such as increased headroom, a smaller footprint, and an enhanced architectural profile for your garden. Whether adorned with vibrant flowering climbers or left as a simple timber-slatted surface, the overhead canopy adds a delightful touch of nature to the space.
Asian Inspired Garden
At the core of Japanese gardens lies the concept of contemplative walking. Every twist and turn of the meandering garden path unveils new wonders of plants, flowers, and garden aesthetics. The pathways in this setting are carefully crafted to encourage strolls through the enchanting beauty of the gardens.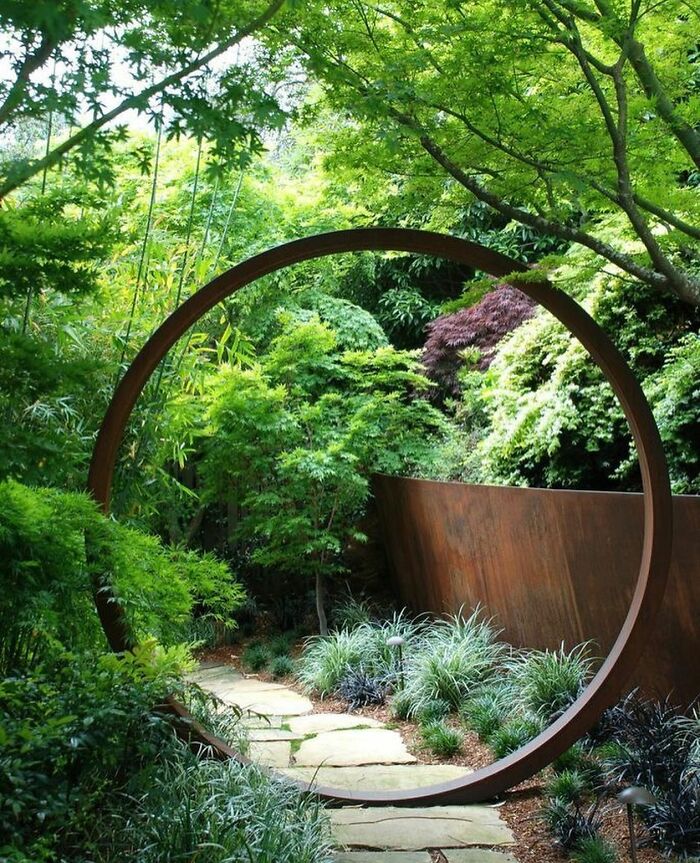 In this Asian-inspired garden, the serenity is enhanced by a delicate stone path, a circular wooden frame, and low ground coverings seamlessly blending with the natural surroundings. The addition of a charming promenade, adorned with elements inspired by Asian culture, has truly transformed this small area into a tranquil oasis.
The Ultimate Hideout
This contemporary and elegant home seamlessly integrates architectural designs with the beauty of natural elements. The house, predominantly constructed using rocks, gracefully overlooks the flowing water stream, lending an air of luxury to the property. While this installation may cost a lot, options are still available for those on a budget.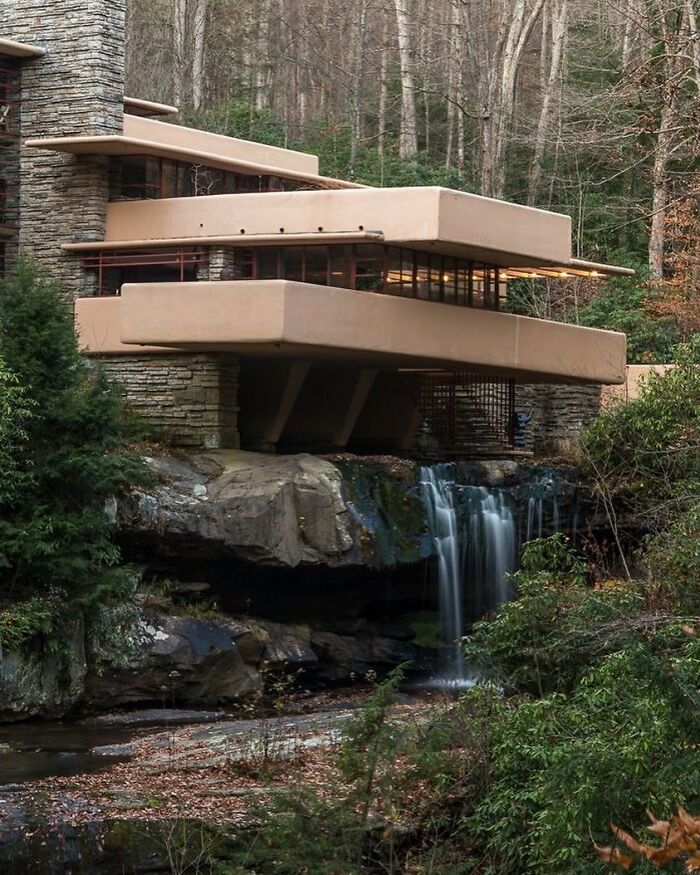 Experience the soothing sound of cascading water in your yard by either constructing or acquiring a waterfall feature. While there is an array of options to choose from at hardware stores and garden shops, those with a touch of creativity and plumbing know-how can embark on the rewarding journey of building their own.
Relaxing Pond With Deck
Creating a tranquil pond in your backyard is a proven way to alleviate stress and promote relaxation. The visual beauty and soothing sounds of a pond contribute to a serene atmosphere, perfect for unwinding, although designs that incorporate a deck seem tempting.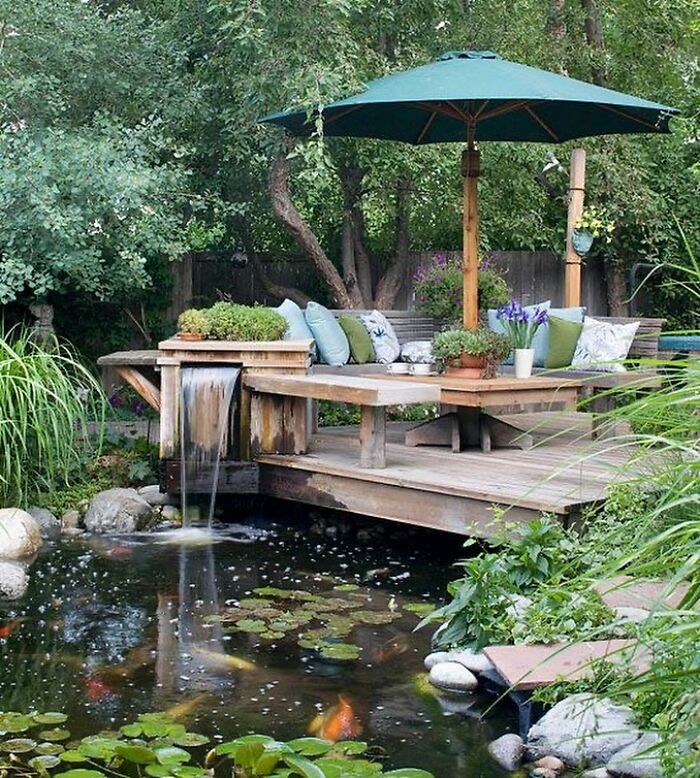 Imagine this: you and your friends are relaxing on a deck, surrounded by a playful school of koi fish swirling around you. The fish are so close that you can easily dip your hands into the water and feel its coolness. Enhance the experience by installing underwater lighting, adding a mesmerizing glow to the pond.
Lovely Gazebo
Drawing inspiration from the decorative architecture of ancient Egypt and Asia, gazebos were created as captivating structures. They offer a shaded retreat, serving as a splendid focal point in any outdoor setting—whether it's for hosting memorable events like weddings or simply seeking a peaceful escape.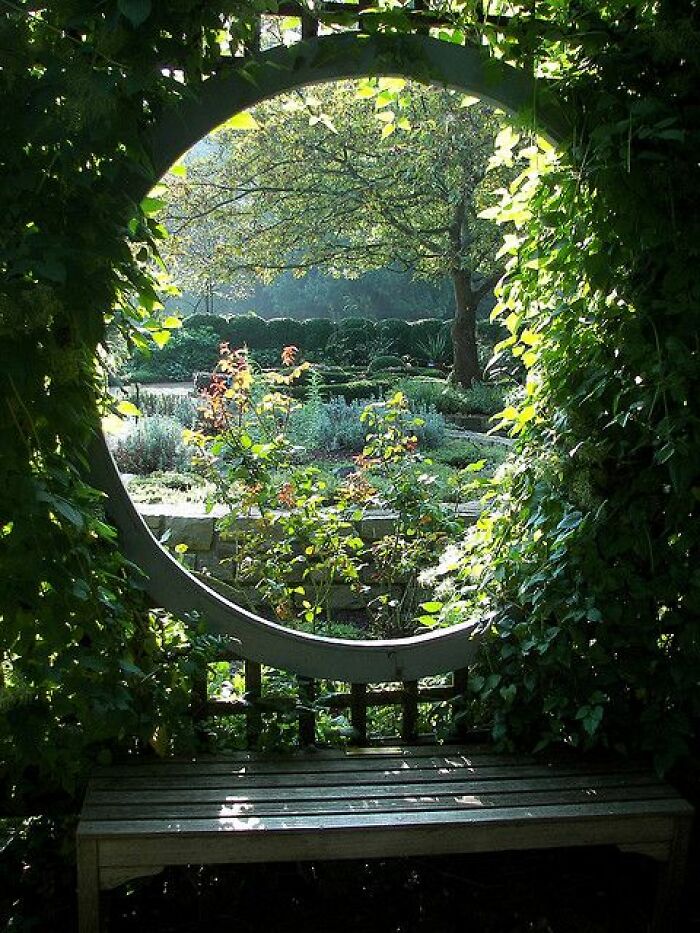 Embracing your outdoor space means embracing the beauty of nature that surrounds you. Whether practicing yoga or indulging in a good book, immersing yourself in the tranquil ambiance of plants and water features, such as a pond or a gentle waterfall, adds a touch of serenity to your activities.
Peace And Quiet
A classic and elegant wooden deck may become a gorgeous outdoor area with the addition of a pergola. To provide more shade and incorporate a natural aspect into the design, cover the supports and slats of the structure with climbing vines.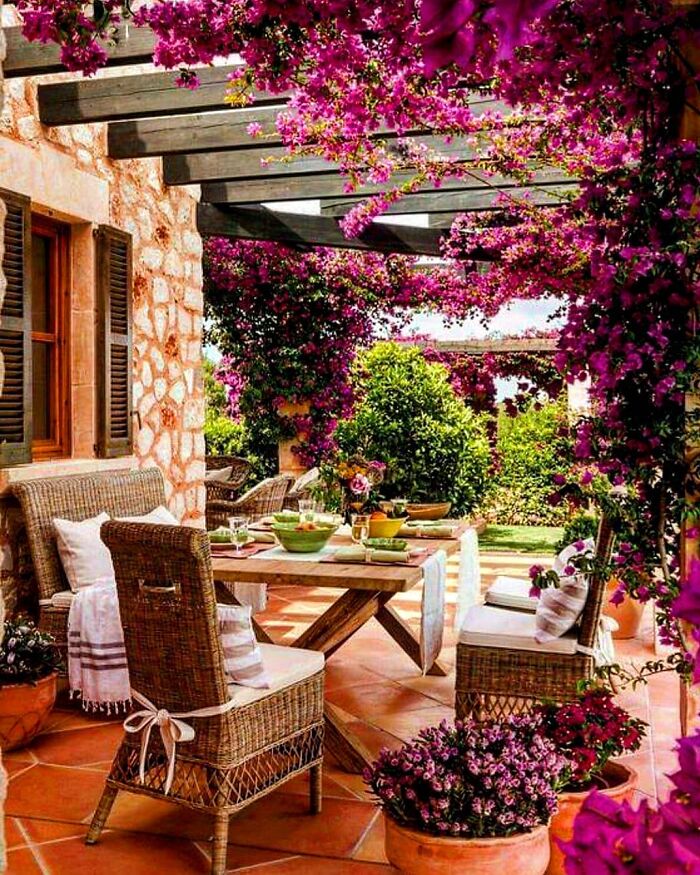 Elevate the charm of al fresco dinners by adorning your pergola with outdoor string lights. The attached pergola, conveniently situated just outside the rear door, provides a sheltered and inviting patio space. The shade under the eaves is stretched out by this flower-adorned pergola's outwardly extending roof.
Feel The Breeze
Discover a tranquil reading nook at the end of a meandering pathway, inviting you to unwind at your own pace. The walkway is visually captivating, with unique pavers and edge bricks arrangement. The edge bricks' horizontal placement contrasts with the walkway bricks' vertical nesting, creating an intriguing visual pattern.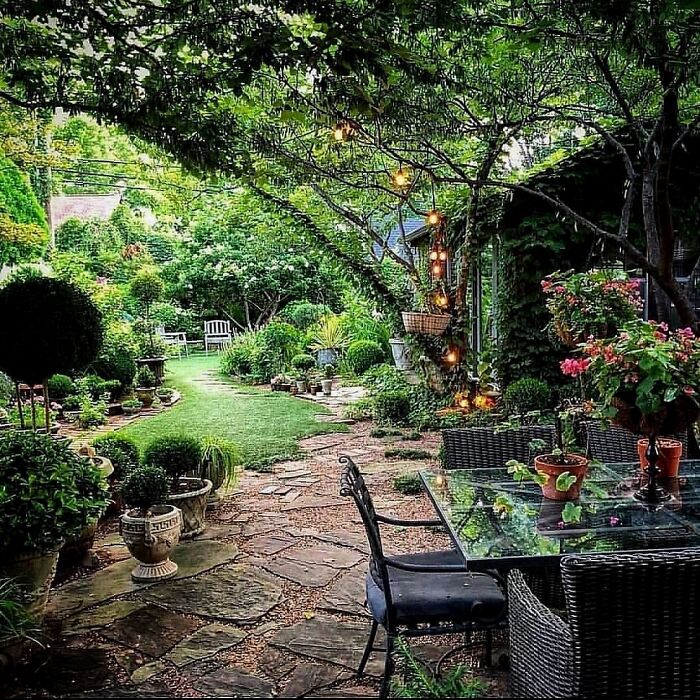 he pathway reaches its captivating climax with a grand arrangement of pavers that guide you toward a welcoming pergola and a stylish glass table. Along the brick walkway, vibrant flowers and lush greenery cascade, adding a burst of color and natural beauty.
A Danish Design
Embracing nature in our daily lives can be challenging. Still, a carefully crafted landscaping and design project can make it more attainable and offer incredible rewards to those who experience it. If you're seeking inspiration for your outdoor space, explore the Facebook page Art & Landscape Design.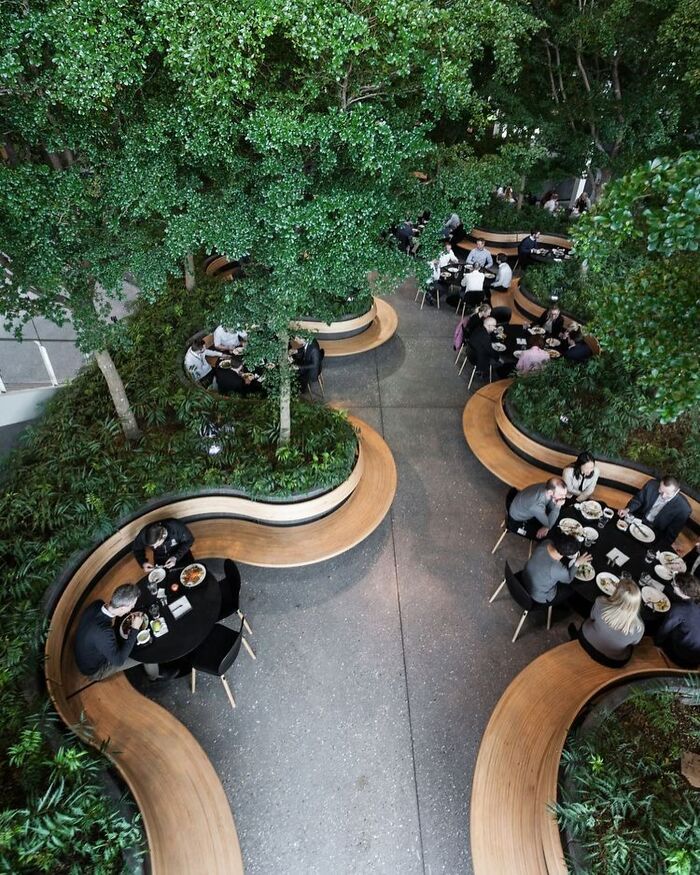 The page provides compelling evidence of the possibility by showcasing a collection of breathtaking landscaping designs. Among them, this project in Copenhagen, Denmark, stands out as an exquisite gem for gardening enthusiasts and individuals seeking serene environments that seamlessly integrate natural elements.
Charming Cottage
A blooming cottage garden holds an irresistible charm with its vibrant flowers and bustling wildlife—the inviting yards beckon relaxation, boasting meandering paths and abundant flowerbeds. The picket fence, more than a mere boundary, serves as a delightful accent that accentuates the garden's fascinating features.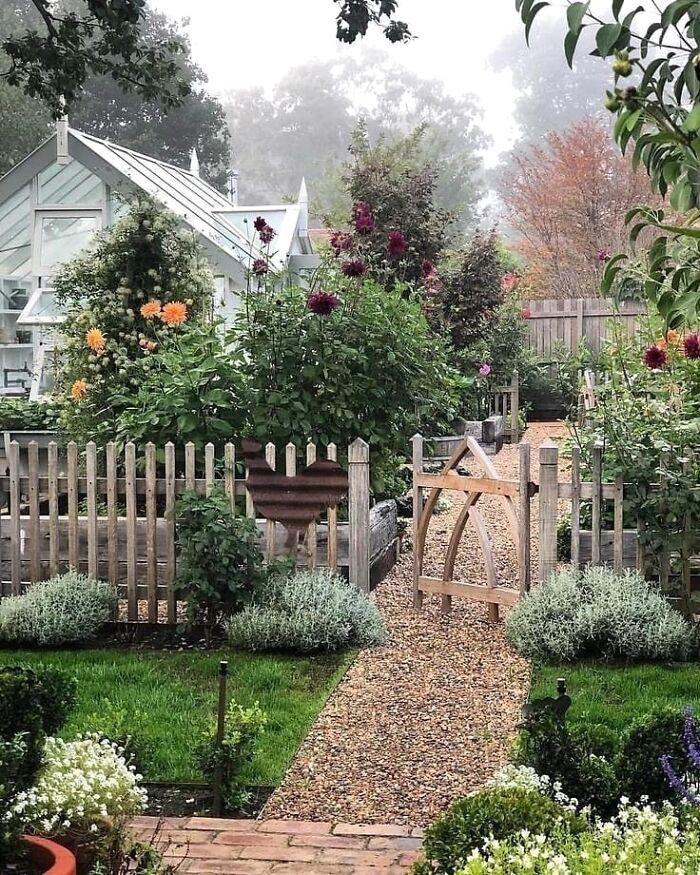 A cottage-style garden combines natural spontaneity with essential guidelines for a harmonious blend of joy and practicality. Traditional plans feature diverse flowering plants, native species, herbs, and ornamental vegetables. This fusion creates a delightful and functional space, capturing the timeless charm of a cottage garden.
Small Pool In The Backyard
A dip in a stunning backyard pool not only benefits the body but also soothes the mind. The calming effect of water extends to all viewpoints, whether you're indoors, on your porch, patio, or in the garden, allowing for relaxation and tranquility.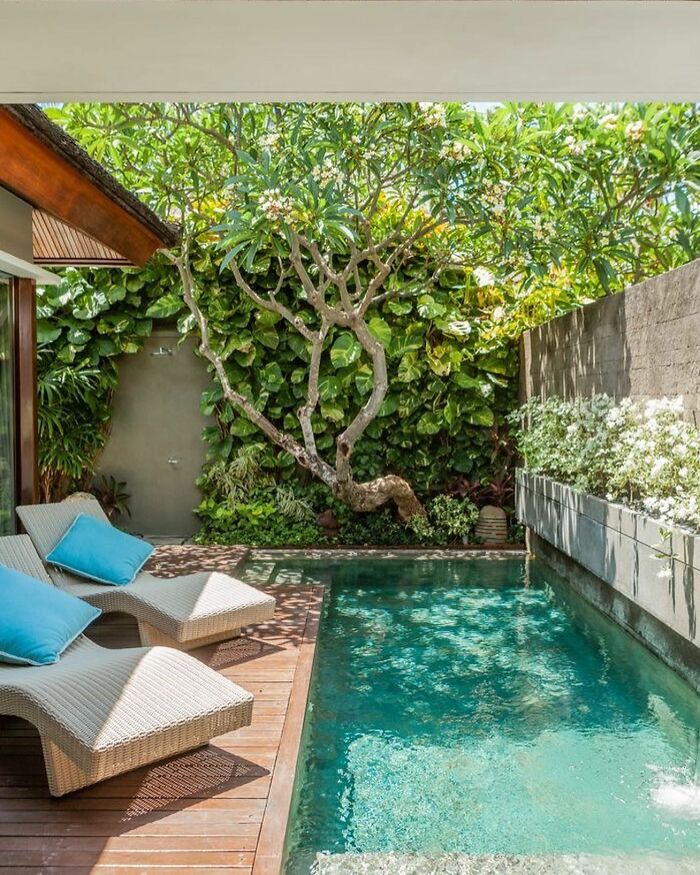 Being near bodies of water has a plethora of positive effects on the human body and mind, including a decrease in stress and anxiety, the promotion of general health and happy times, the slowing of the heart and breathing rates, and efficient and risk-free physical activity.
Surrounded By Greenery
Dedication and effort can transform even a small yard into a lush oasis. The true beauty lies in the vibrant array of plants, where trumpet vine gracefully offers both privacy and shade. Incorporating colorful annuals in charming containers and window boxes brings summer radiance to your outdoor space.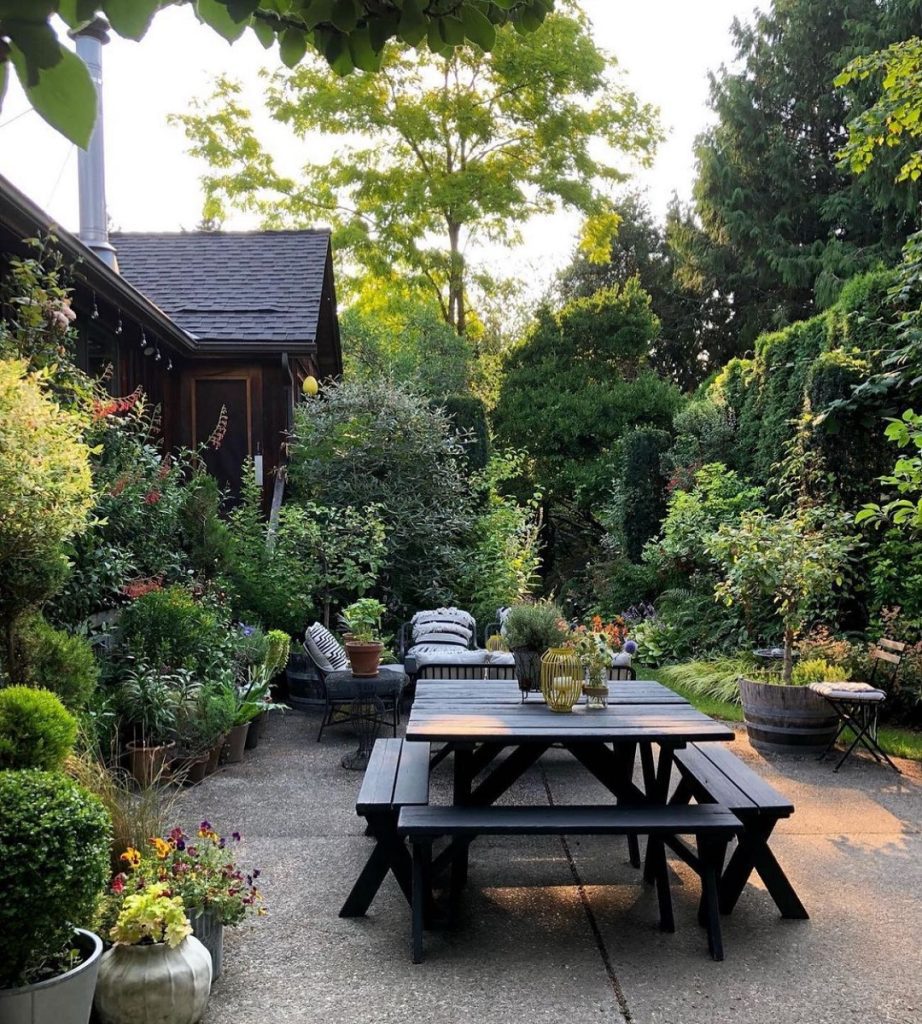 Enhanced by a vertical garden and thoughtfully placed perennial trees, this cozy seating space offers privacy and a shield from external noise. The arrangement of couches provides the perfect spot for afternoon siestas or evening gatherings, while the practical table and benches create a relaxed dining area.
Lovely Belgium Garden
Everything made in Belgium has an aesthetic that is equal to a piece of fine art. In Belgium, there are hints of the French mathematical classicist tradition, the Italian vivacity of springtime, and the English pastoral naturalism of a country garden.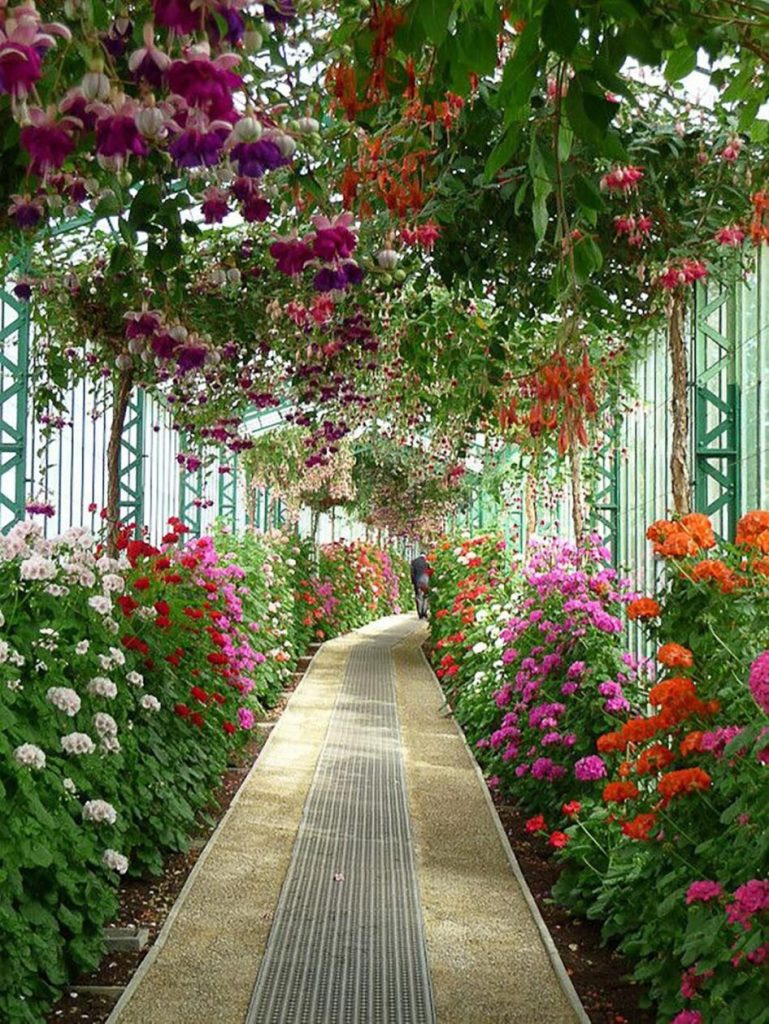 The distinctive elements can be found in nearly every Belgian garden, resulting in unique creations that make the country stand apart from the rest of the world. The message is clear: don't ever hesitate to embrace new experiences and ideas!
Idyllic Pool With Pond Feels
Small lakes and medium-sized swimming pools are fantastic additions to any home, providing functionality and visual appeal to outdoor living spaces. By incorporating water features, these areas become even more inviting, relaxing, and enjoyable, creating serene retreats perfect for making the most of sunny summer days.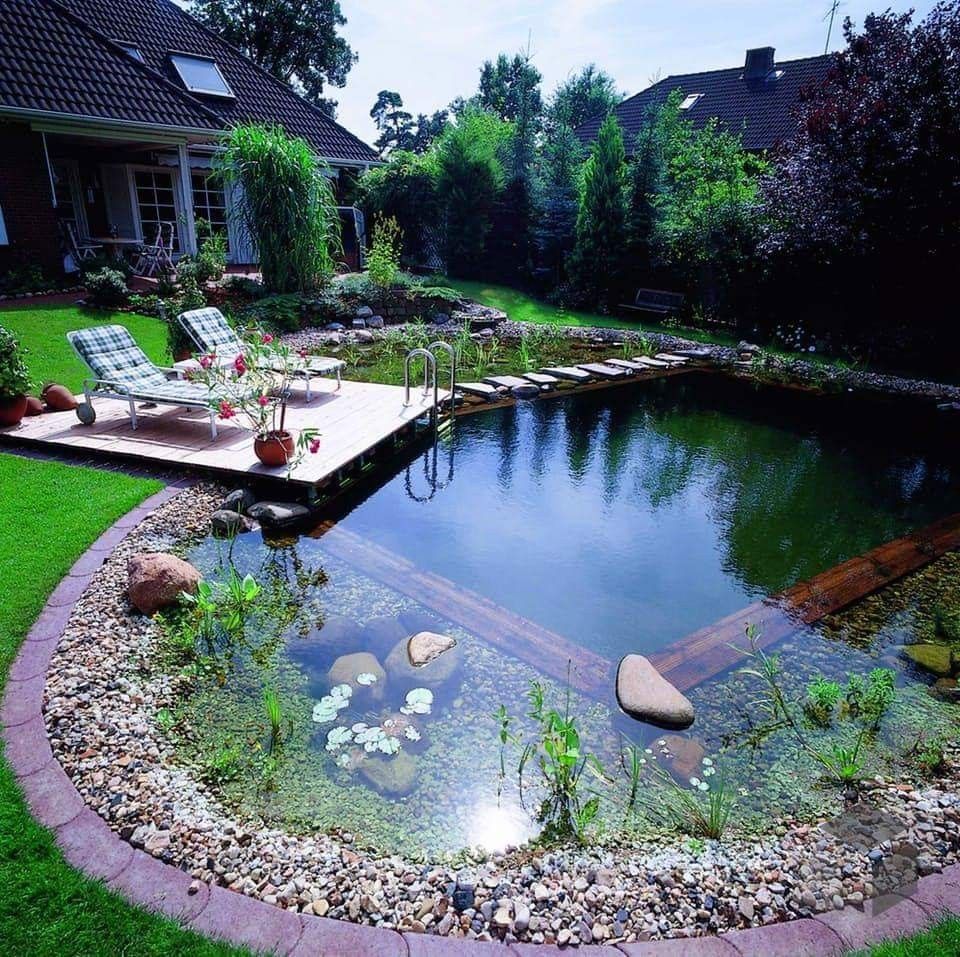 The organic design of the pool is reflected in the curved lines of the steps, rocks, and surrounding plants. It is important to ensure a gradual descent from the shallow area to the base of the pool, as this allows plants to colonize and spread into the open water, enhancing the pool's overall aesthetic.
German Lilac Garden
Topiary, the art of sculpting plants through trimming and shaping, offers endless possibilities for creating unique and imaginative gardens. From simple geometric designs to intricate scenes featuring whimsical animals, the creative potential of topiary allows you to bring any garden vision to life.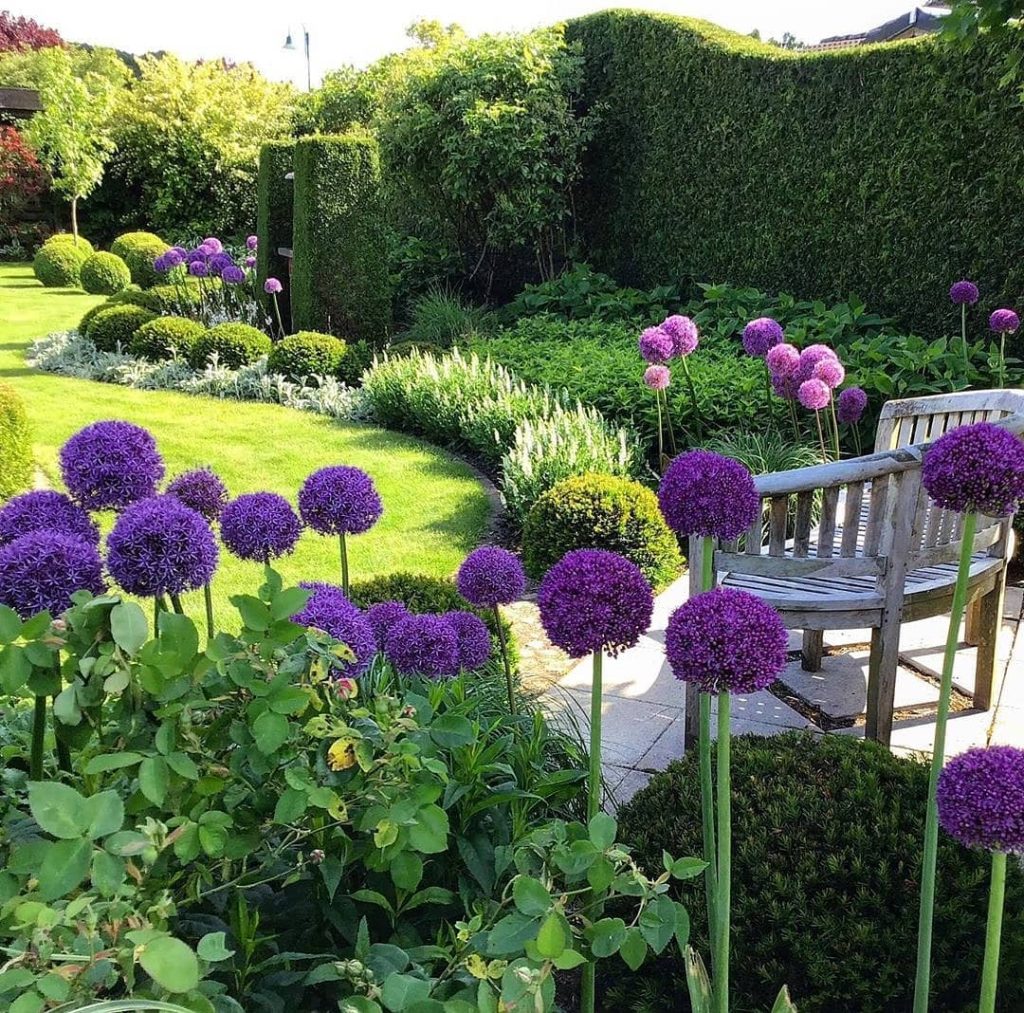 Adding sculptures to your garden brings a touch of whimsy and charm to the overall ambiance. Among the various topiary shapes, cubes are both straightforward to create and practical for dividing spaces in a parterre garden. Small topiaries shaped like pebbles can be creatively used to enhance the edges of sidewalks.
Pebbles and Large Planters
The garden's expansive round planters and the central fountain bring a captivating visual appeal and depth to what would otherwise be a typical rectangular yard. These versatile planters provide ample space for a diverse range of plants, including stunning decorative trees that add height and enhance the garden's overall visual interest.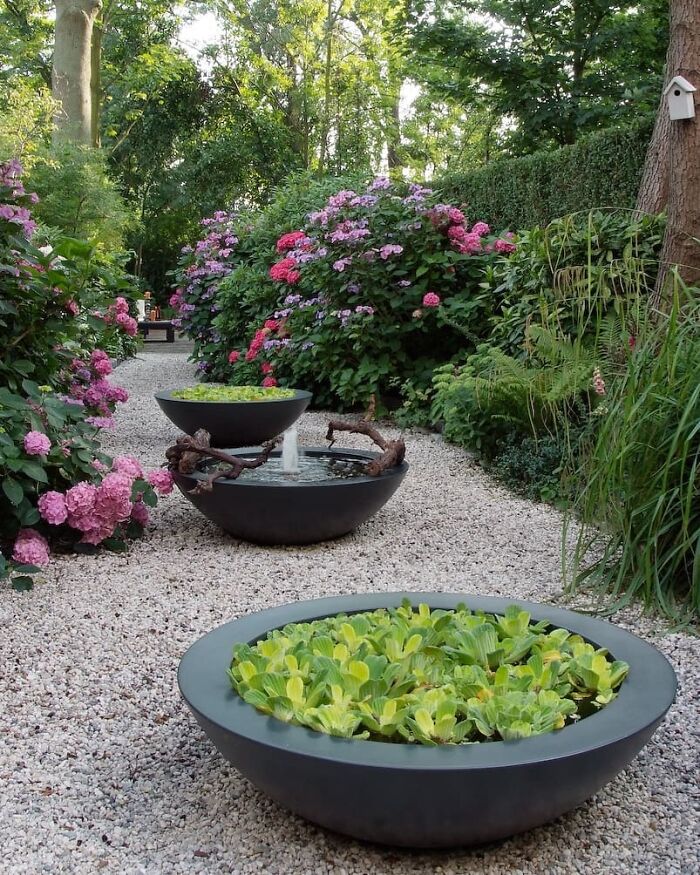 Succulents are a wonderful choice for arid gardens, given their minimal watering requirements and preference for well-draining soil, making them an ideal match for gravel gardens. In this rectangular backyard, using pebbles instead of grass along the walkway adds a stylish, contemporary touch, creating a modern look to the landscape.
Floral Archways
Rose arches and arbors are timeless and enchanting additions to any garden, and fortunately, they are also quite easy to incorporate. To achieve this charming effect in your garden, strategically place arches at the entrances of pathways or the transitions between different areas of your outdoor space.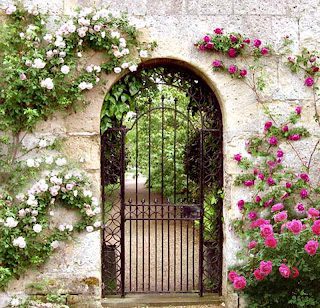 You can easily achieve a beautiful effect by planting a climber on each side of the arch. As the plants grow, they will gracefully intertwine and create a living archway. Although each plant will grow towards the opposite side, their stems can be gently tied or twined together in the middle, ensuring a seamless connection.
Ponds with Stepping Stones
For those who seek a peaceful retreat to simply observe and soak in the surroundings, a tranquil and expansive pond provides an ideal setting. To seamlessly blend accessibility with the natural aesthetic of your garden, consider incorporating a stepping-stone walkway that gracefully traverses the pond's surface.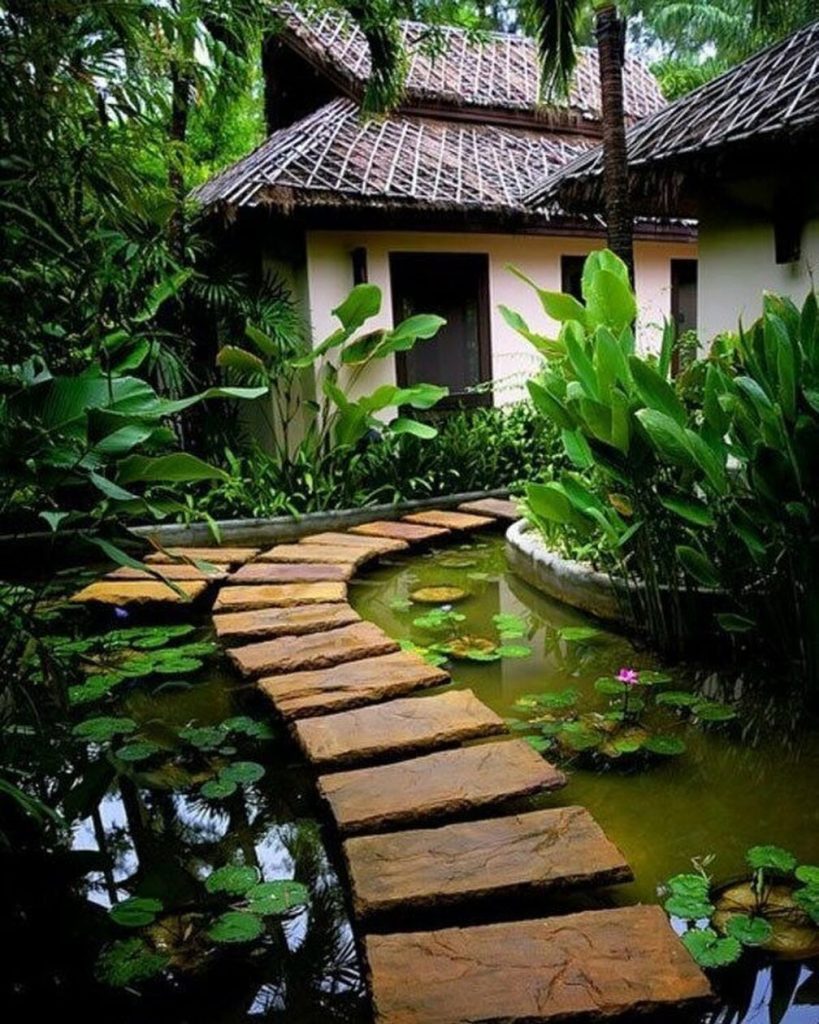 The carefully selected stepping stones in this zen-inspired area were chosen for their organic shape, textured surface, and resemblance to natural timber. Their seamless integration with the surrounding greenery enhances the uniqueness and charm of this small outdoor space, adding value and visual appeal to the property.
Feel The Texture
Traditional topiary shapes such as cones, balls, and standards have long been associated with formal gardens. However, for those seeking a more modern and contemporary aesthetic, incorporating topiary as focal points amidst a tapestry of naturalistic herbaceous perennials can create a striking and stylish look.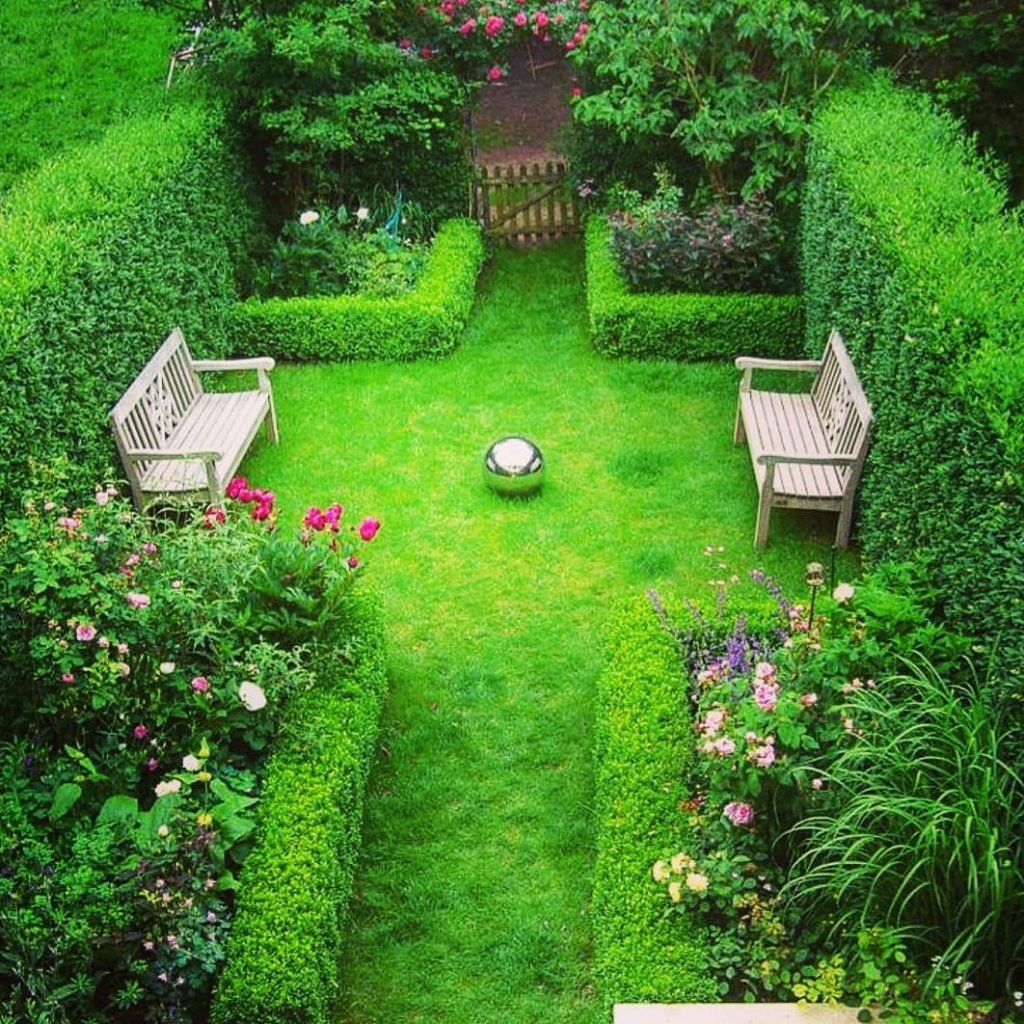 Throughout the year, this garden maintains its architectural allure, with a striking interplay between well-defined, meticulously clipped shapes and seasonal grasses that add a touch of dynamism. Bursting with various blooms, the garden is now complete, exuding its perfect charm.
Play With Lighting
Illuminating your backyard at night can work wonders for its appearance, regardless of its location. However, incorporating lights into your garden path design enhances aesthetics and offers functionality. While pleached trees are not the sole option, they are a popular choice for creating captivating walkways like this one.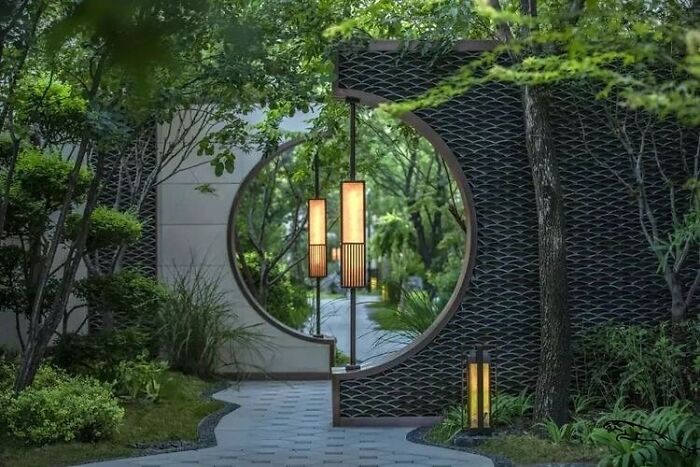 With their towering presence, pleached trees add an elegant touch to the landscape while providing an extra layer of privacy. Highlighting them with lighting creates a delightful finishing touch. If pleached trees don't suit your preference, you can explore alternatives such as trellises or dividers to achieve a similar effect.
South Bank Grand Arbor
The South Bank Grand Arbor, situated in Brisbane, Queensland's capital, is an award-winning kilometer-long arbor renowned for its striking shapes and vibrant colors. Serving as a green corridor, this iconic structure connects Brisbane's prominent landmarks, providing pedestrians with a captivating and picturesque journey.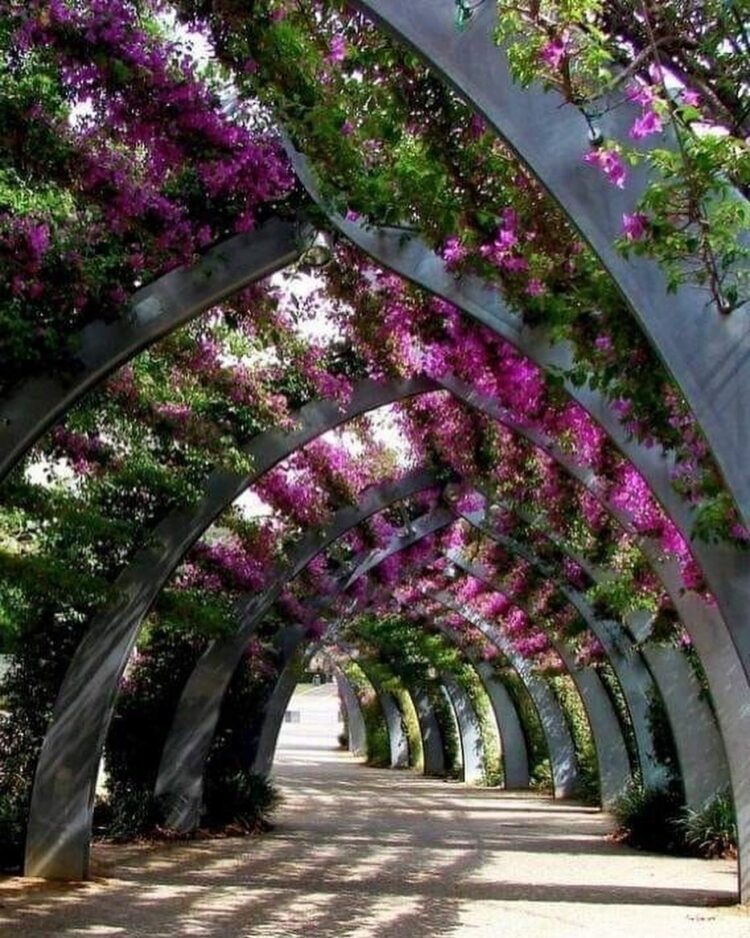 The dynamic arbor connects the Griffith Film School and Vulture Street, the Cultural Forecourt near QPAC, and the expansive South Bank Parklands. With its vertical gardens featuring 443 steel columns adorned with a vibrant trail of magenta bougainvillea plants, the arbor has symbolically represented South Bank's allure and charm.
Curvy Handrail
A popular choice for stairway design is incorporating it within a garden or lush vegetation. These garden stairs provide convenient access to the garden area without disturbing the carefully manicured grass. Moreover, they can also serve as a charming pathway through the greenery.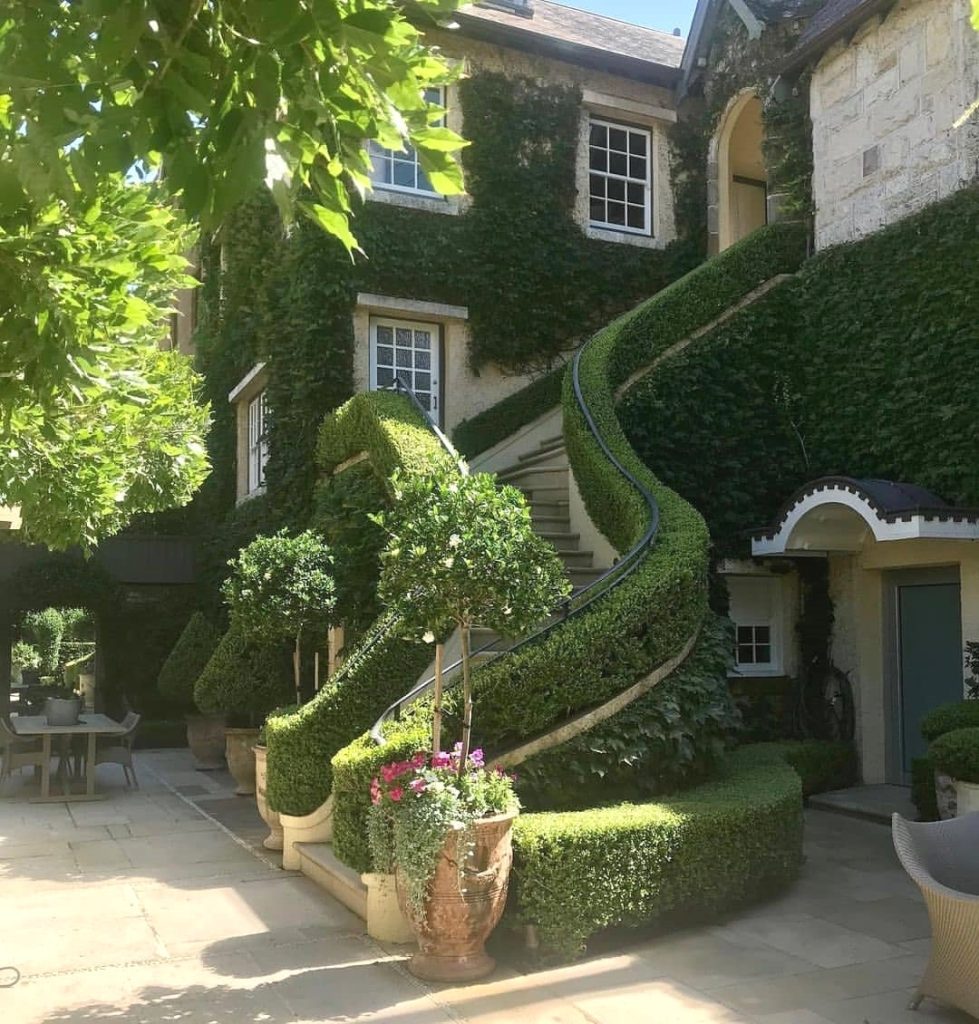 Enhancing the beauty and elegance of this exceptional home, the graceful curves of the staircase are complemented by neatly trimmed bushes, creating a visually captivating scene. The seamless integration with the vertical garden and topiaries add sophistication and privacy, making this place even more inviting and cozy.
Dashing Tiny Waterfall and Pond
Enhancing the allure of any garden, backyard, or landscape, a delightful small pond featuring a cascading waterfall is a captivating addition. The combination of a pond and waterfall creates visual appeal and introduces movement and soothing sounds, offering a multi-sensory experience that adds depth and tranquility to the surroundings.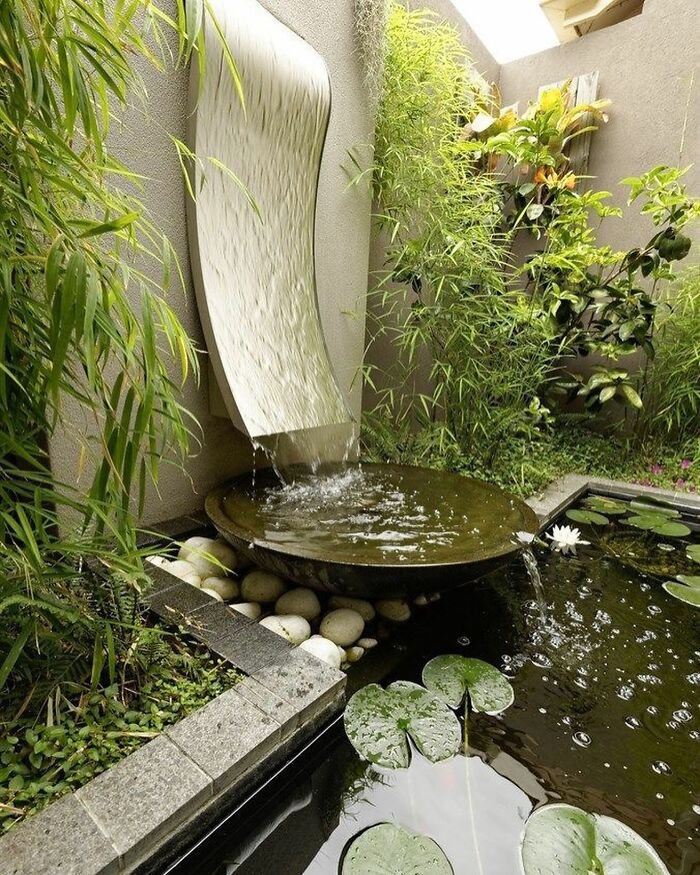 The continuous flow of the waterfall ensures the constant renewal and circulation of water within this serene pond. Its edges are adorned with rustic boulders and lush vegetation, while the surrounding area is beautifully landscaped with native lots of woodland plants.
Parc De La Distance, Vienna, Austria
Amidst the COVID-19 pandemic, Precht, an Austrian architectural company, ingeniously devised Parc de la Distance—a unique outdoor space designed to facilitate social distancing. Tall hedges strategically line the area, creating a natural barrier that ensures appropriate physical separation. The paths meander gracefully in a spiral pattern, reminiscent of the serene gravel pathways in Japanese zen gardens.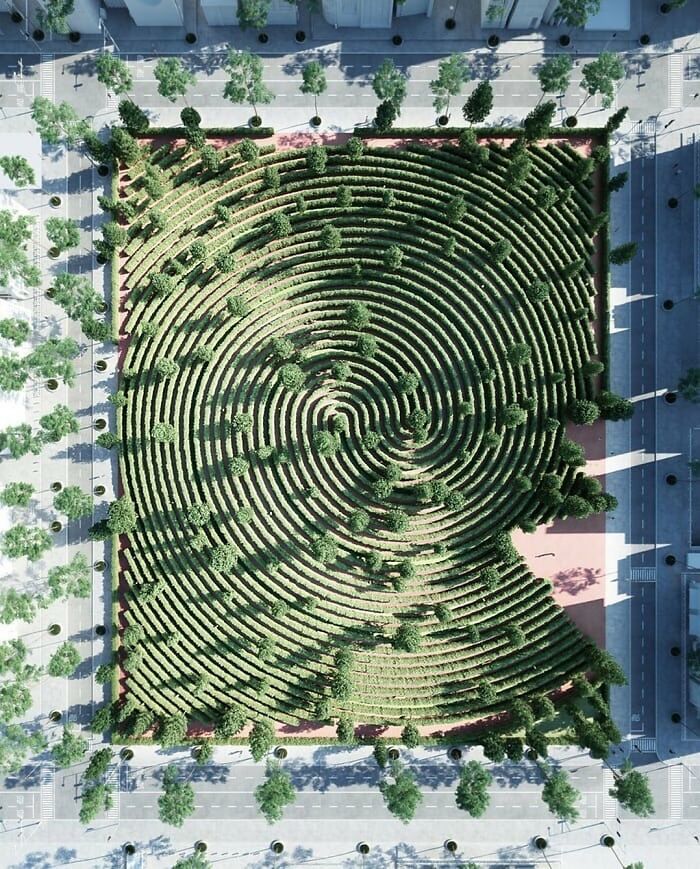 These elements symbolize both nourishment and inner harmony. As visitors venture outward from the central hub where they initially gathered, they embark on a journey along the promenade. The serene path, spanning approximately 20 minutes, offers a rare respite in bustling urban environments—a brief moment of solitude that is often elusive.
A Modern Approach To A Green Space
By seamlessly integrating indoor and outdoor spaces, with each room overlooking the central courtyard, this design fosters a connection with nature while promoting energy efficiency. Ample daylight and refreshing breezes permeate the open areas, reducing the need for artificial lighting and excessive air conditioning, creating a sustainable living environment.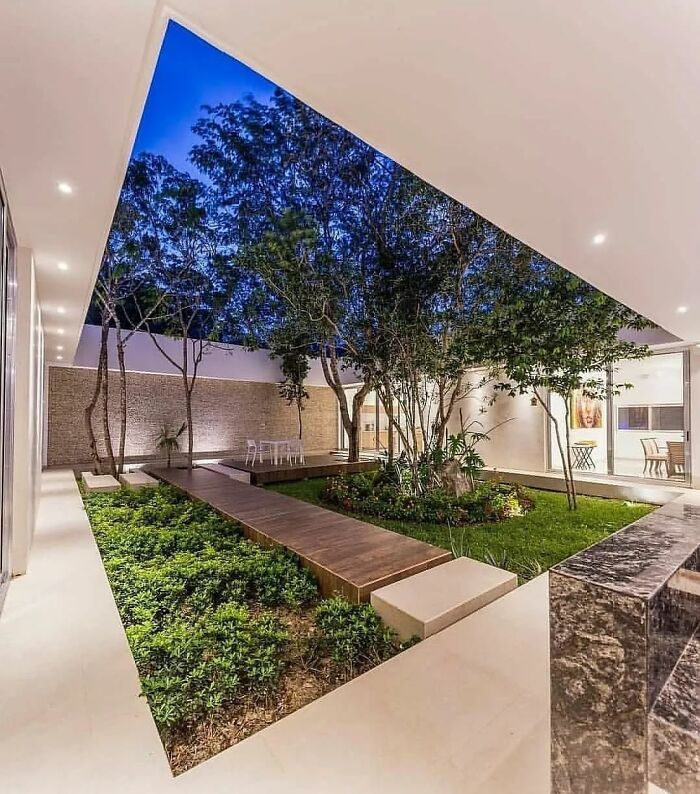 The house's seamless connection to the outdoors enhances its residents' comfort and quality of life, evoking a sense of freedom and openness. With its organic style, the house harmoniously integrates with its natural surroundings, emphasizing the importance of its plant inhabitants and blending beautifully with the environment.
Not An Average Backyard
With summer in full swing in the northern hemisphere, now is the ideal time to transform your backyard. Considering the substantial expenses we incur in renting or investing in our homes, it is only fitting to create spaces that facilitate quality time and enjoyment within these cherished abodes.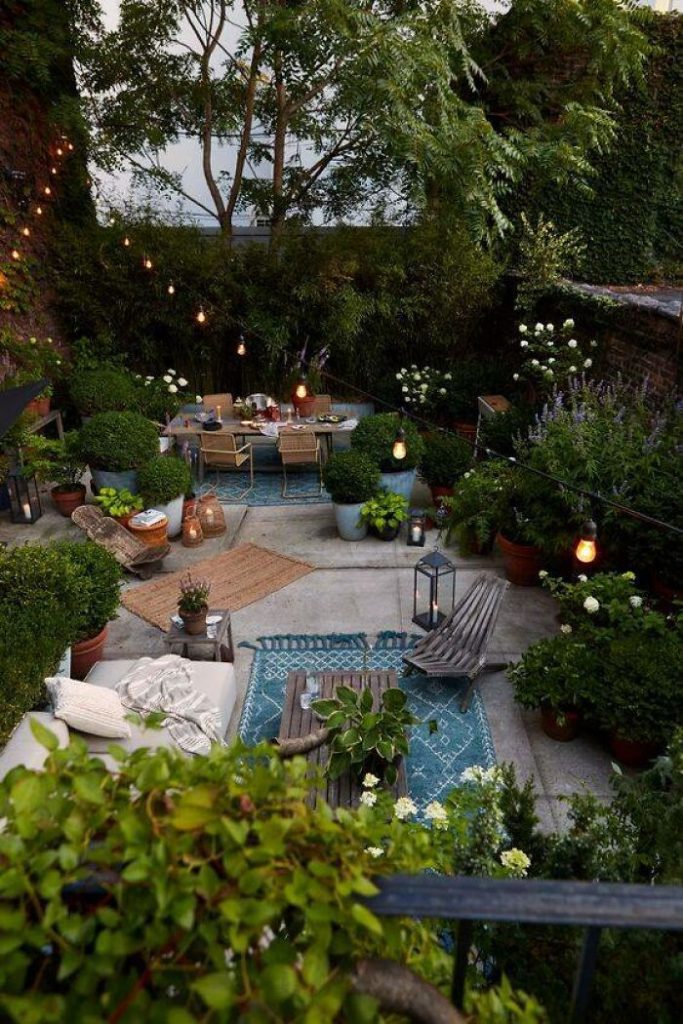 This space serves as a prime example of how to divide a sizable area into multiple zones using plants and vibrant rugs. The concrete floor and walls are infused with warmth through the strategic placement of plants, lighting, and soft textures.
Dashing Pool
This pool is a landscaping masterpiece. The objectives of a landscaping project may encompass various aspects, such as preserving natural ecosystems and establishing, altering, or restoring natural spaces on private or public properties. The backyard landscaping endeavor also brings about environmental advantages.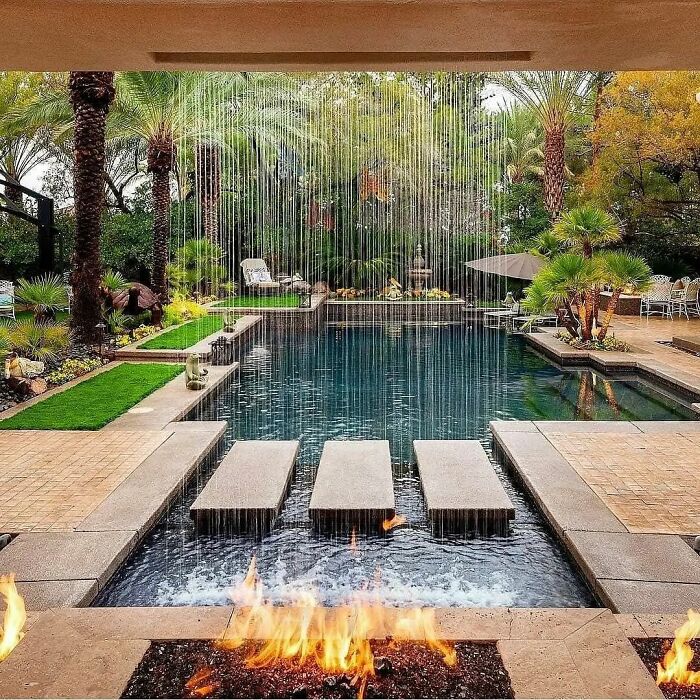 It adds green space to the home and has monetary advantages, too, since it increases the property's appeal and market value. This exquisite outdoor area provides more free time with loved ones, depending on the size of the available area.
A Cozy Nook To Come Back To
The underlying philosophy of this remarkable and relaxed outdoor setting is that gardens should seamlessly blend with the homeowners' lifestyles and serve as an organic extension of their homes. The strategic use of stone and plants creates a lush and secluded space. The neutral color palette and timeless chairs harmonize with any home decor style.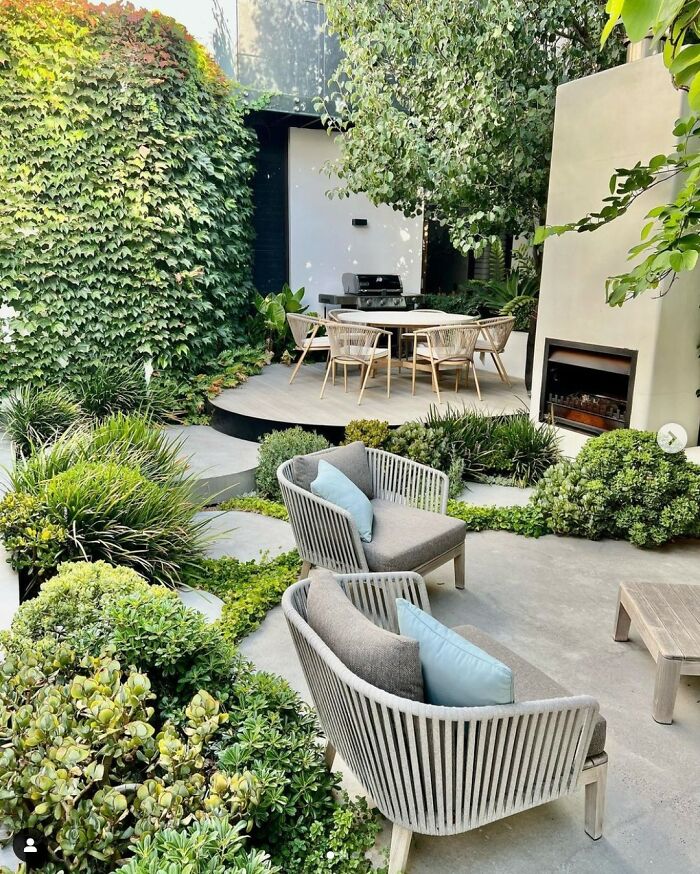 The fireplace and the barbecue nook are surrounded by small shrubs on the ground and beautiful vines that cover the main wall creating a gorgeous focal point. Even though this is a tiny outdoor area, the elevated barbecue area gives this backyard a dashing and modern feel.