35+ Celebs Who Are Leaving Their Mark On More Than The Walk Of Fame
By Liezel L September 12, 2022
---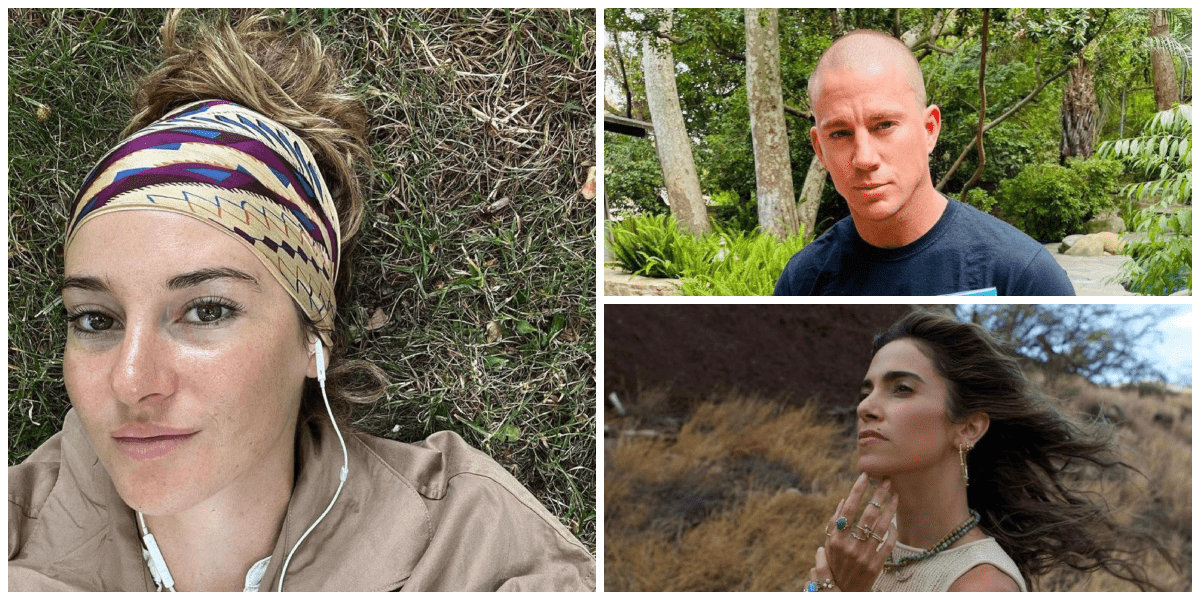 Things like climate change or mother nature's destruction might not seem a priority to celebs with a reputation for having their heads in the clouds. However, there are actually many celebrities out there who do their part in helping make the world a better place.
These celebs don't just write out yearly checks to important causes; they actively participate and work towards a greener and healthier planet on a regular basis. They use their influence to urge people to do the same, they apply the practices they talk about in their very lives, and they create avenues where people can do the same thing.
And we're relieved to see that it's not just for publicity. They genuinely want to help make a greener and better Earth for everyone and future generations!
Rihanna
Rihanna is already well-loved across the whole world for her music, style, sass, and her strides journey inclusivity in the beauty world. And now, here's one more thing to love about her: she's also committed to a greener and better Earth.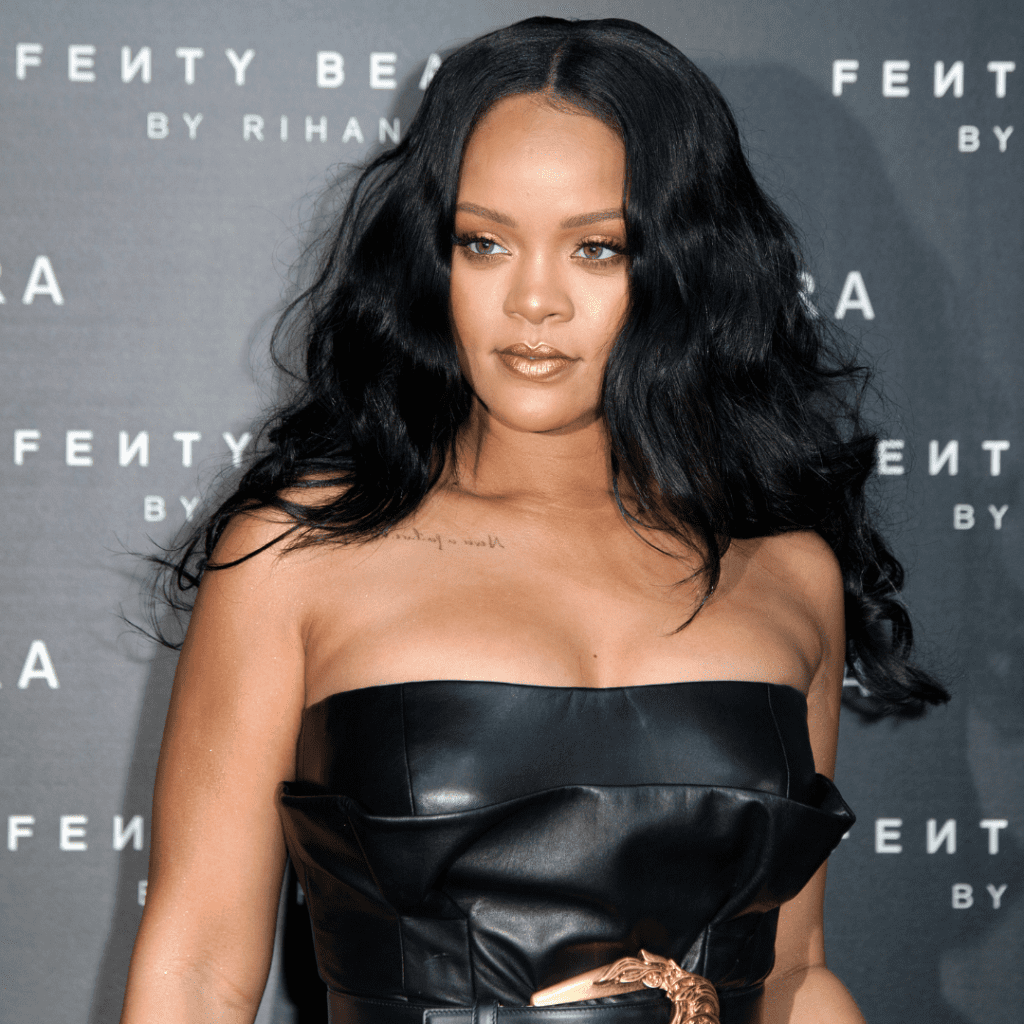 Starting with her makeup and lingerie lines, she's made a vow to make her companies more eco-friendly, from the packaging to their ingredients. She's also made considerable donations to various organizations that are working to fight climate change and promote sustainability.
Brad Pitt
Aside from having an impressive portfolio of films, Brad Pitt also has a fair collection of organizations that he has funded. Some of them, like the Jolie-Pitt Foundation he founded with his ex-wife, helped displaced Pakistani refugees. Others are more geared toward green causes.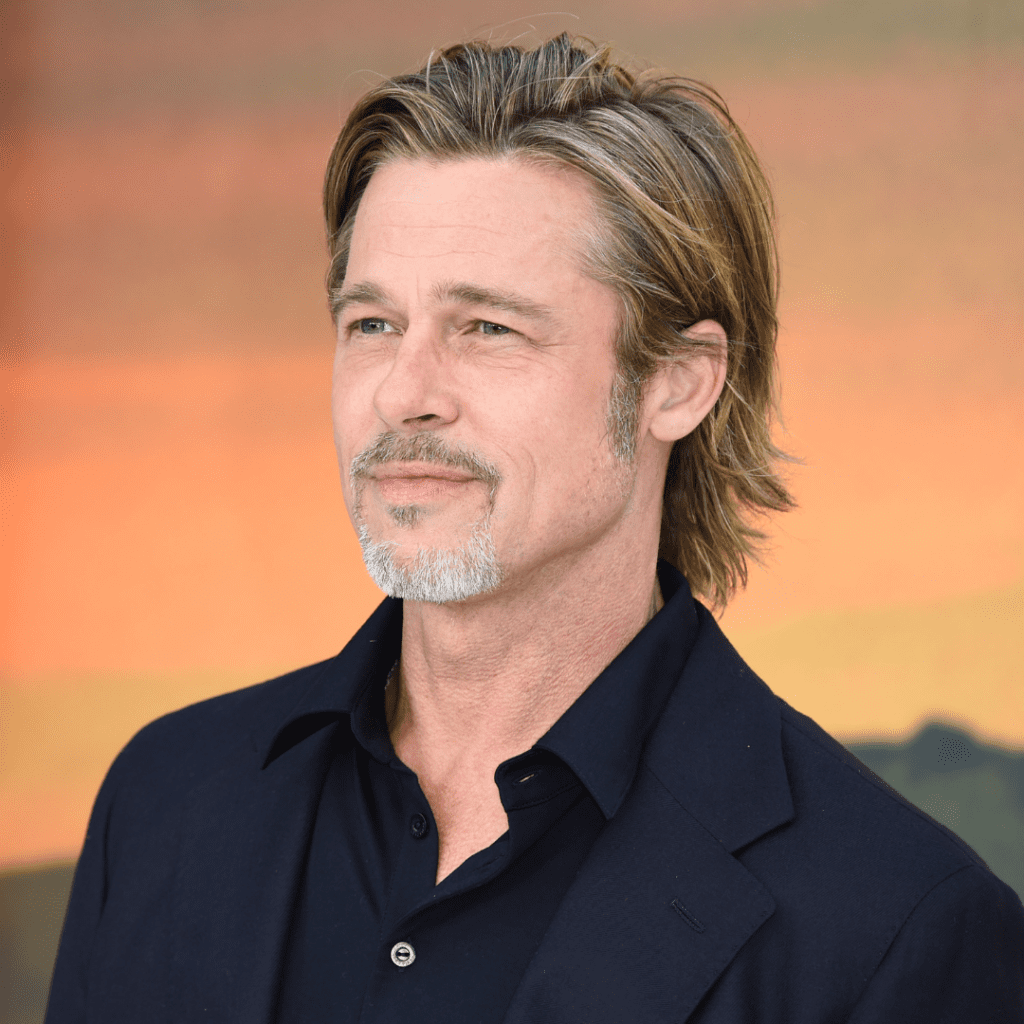 For instance, when Hurricane Katrina hit the States, he made it a mission to build 150 homes for those displaced by various calamities the storm brought on. Shortly afterward, he made the Make It Right foundation to ensure that all those homes built were green-certified.
Leonardo DiCaprio
Leo is one of the greatest stars of this era, and he's also a top green advocate out there. In 1998, he created a foundation to help "restore balance to threatened ecosystems, ensuring the long-term health and well-being of all Earth's inhabitants."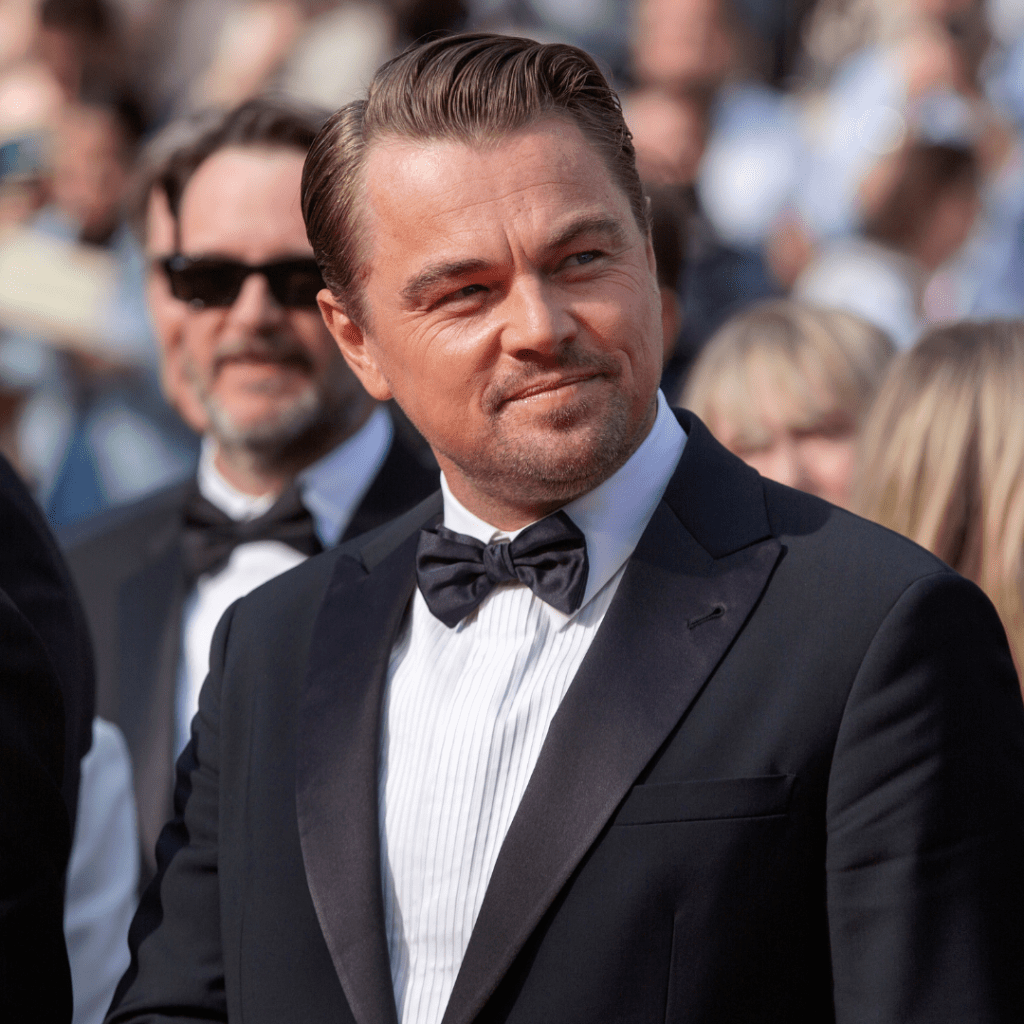 Since then, the United Nations has named him their representative on climate change. He has also donated millions of dollars and continues to do so to different environmental activist groups. Talk about showing people how to use influence the right way.
Cate Blanchett
Cate Blanchett's known for being a two-time Academy Award winner. But she's also a great friend of Mother Nature's. Her inspiration to campaign for the environment came from influential former politicians. And since she started, she has become the ambassador for many environmental organizations, like the ACF.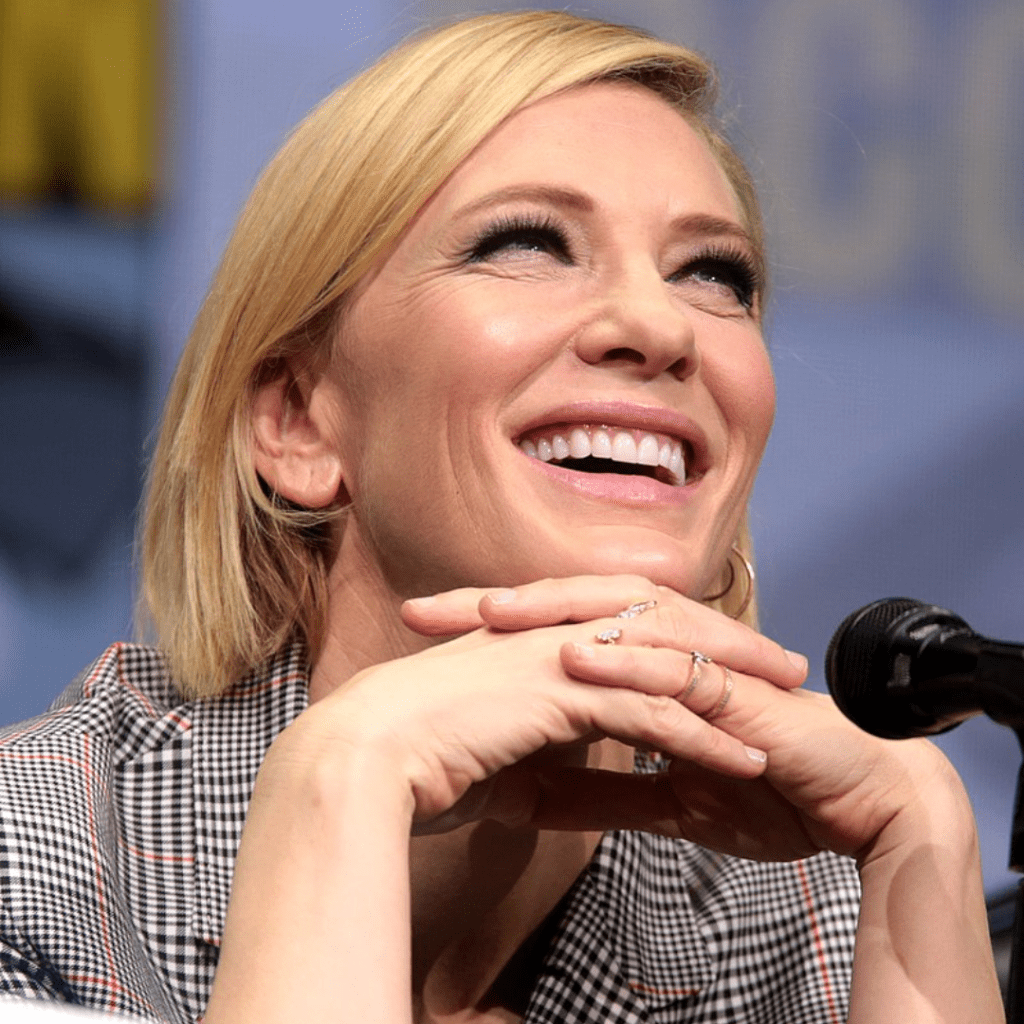 These organizations help campaign for environmental justice and encourage people to share their real-life concerns and experiences with climate change. Blanchett is also a patron of solar power. She has even helped install a solar-powered roof in her home country Australia. She has also assisted organizations like I Speak Earth and Solar Aid.
Daniel Craig
As James Bond, the actor can often be seen blowing up places and generally leaving behind wreckage on his missions, but in real life, Daniel Craig wishes the opposite. And his way of doing this is by supporting organizations that are doing the tough work as much as he can.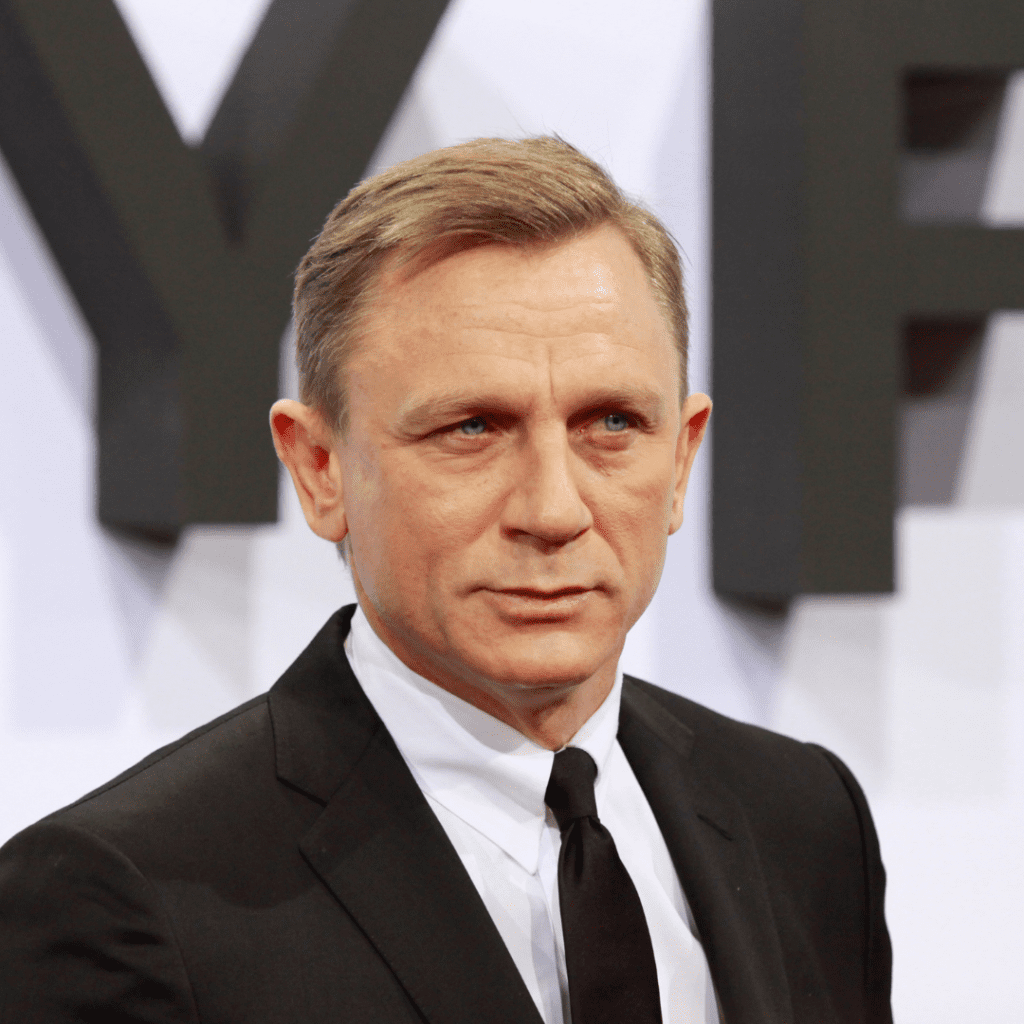 Ever since his stint as James Bond began, the actor has earned millions of dollars. Instead of keeping all that fortune locked up in a safe, the actor has announced that he intends to give the majority of it away to good causes, including many environmental campaigns.
Emma Watson
Emma Watson isn't only known for her work in film, but she's also well-known for her work in various advocacies. She's an outspoken feminist and environmentalist. And one of her biggest focuses for the latter is sustainable fashion and sustainable lifestyle products.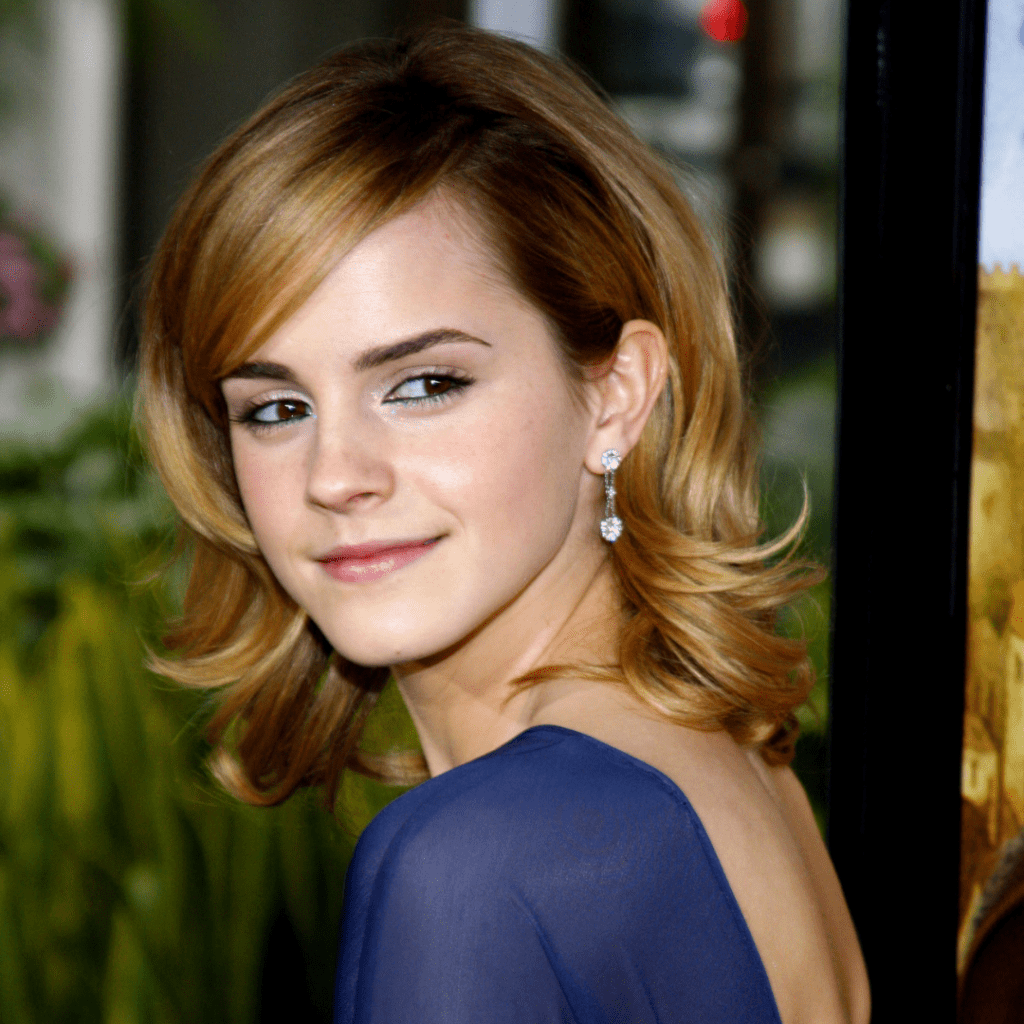 From the clothes she wears on the red carpet to the products she uses every day, Watson consciously chooses to work or purchase from zero-waste brands that use ethically-sourced materials and are committed to being cruelty-free. She encourages others to be more mindful of the things they use every chance she gets.
Anne Hathaway
Much like Emma Watson, Anne Hathaway is another celeb who has also pledged to wear only eco-friendly outfits for her public appearances. She made the announcement way back in 2017 for her Colossal movie press tour and has kept her promise ever since.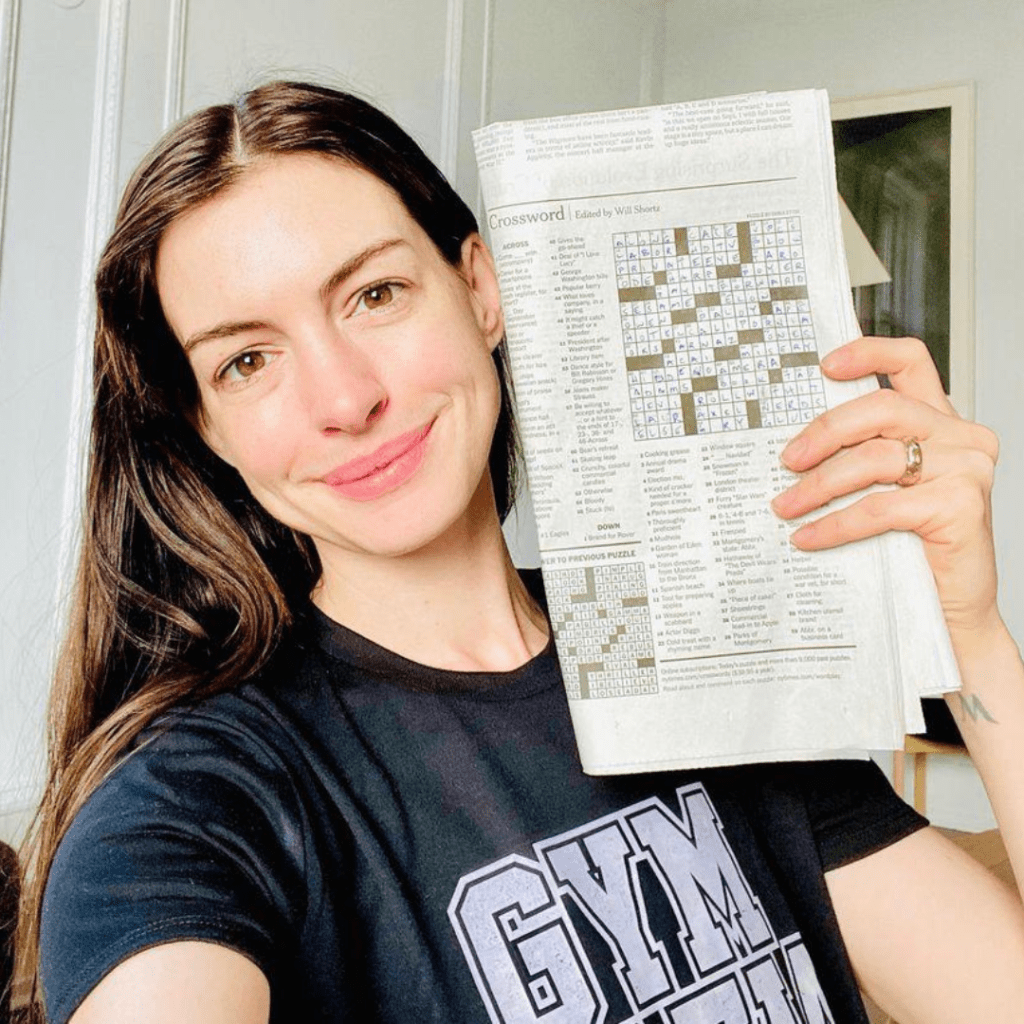 In addition to that, Hathaway is also on a zero-waste journey. Inspired by the Trash is for Tossers founder, the actress went through every room of her home and threw away harmful materials that can take thousands of years to decompose. She's really committed to making zero-waste a bigger part of her life and career.
Gwyneth Paltrow
When Gwyneth launched Goop, many people flocked to the brand because of its promises of sustainability and eco-friendly processes and materials. With how large the brand's following has grown, some people have even called the community a cult.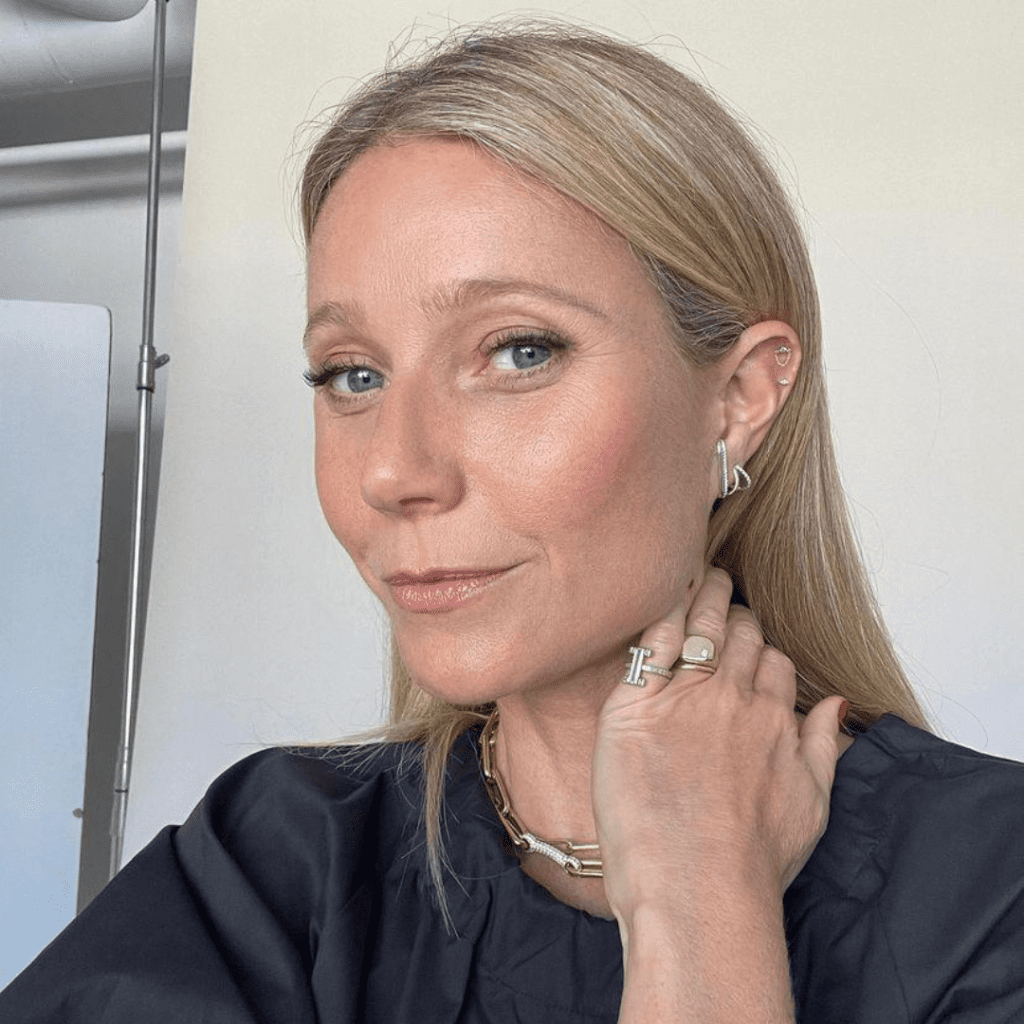 True to the brand, however, Paltrow has continued to educate her audience about sustainable fashion and eco-friendly beauty through the brand. She often talks about essential topics like the problems of fast fashion and how to participate in fighting the climate crisis.
George Clooney
If you think George Clooney is just all face and swag, you're wrong. The actor has also been a fierce advocate for environmental consciousness and has been very vocal about the problems we're facing today that gravely affect our planet.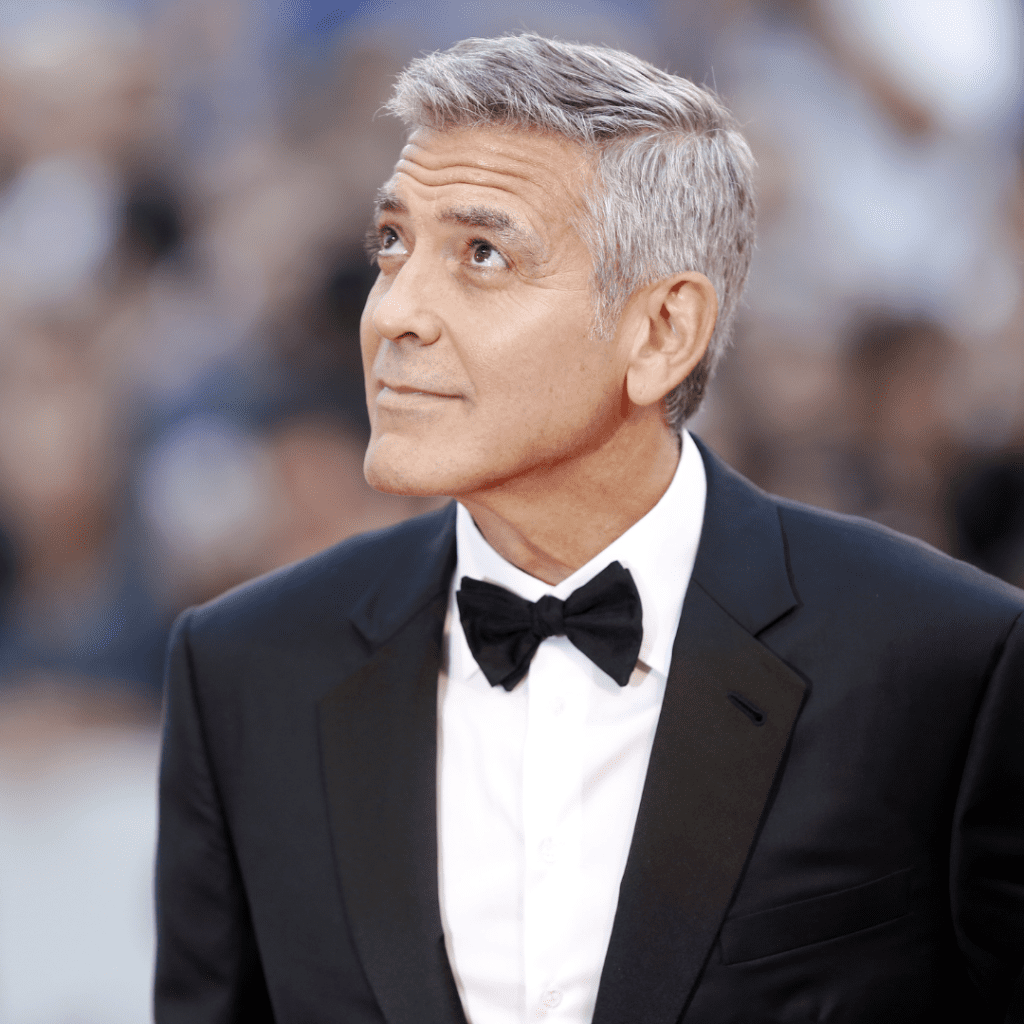 He also constantly supports companies that aim to make more environmentally friendly products. In addition to that, he attends rallies and gatherings to fight for the cause. He has even been arrested once or twice for such things, but that won't stop him.
Cameron Diaz
Cameron Diaz is a strong woman who cares a lot about the environment. With her commitment to being green, she attended an environmental training symposium hosted by another celebrity and has been spreading the message she's picked up from all of it.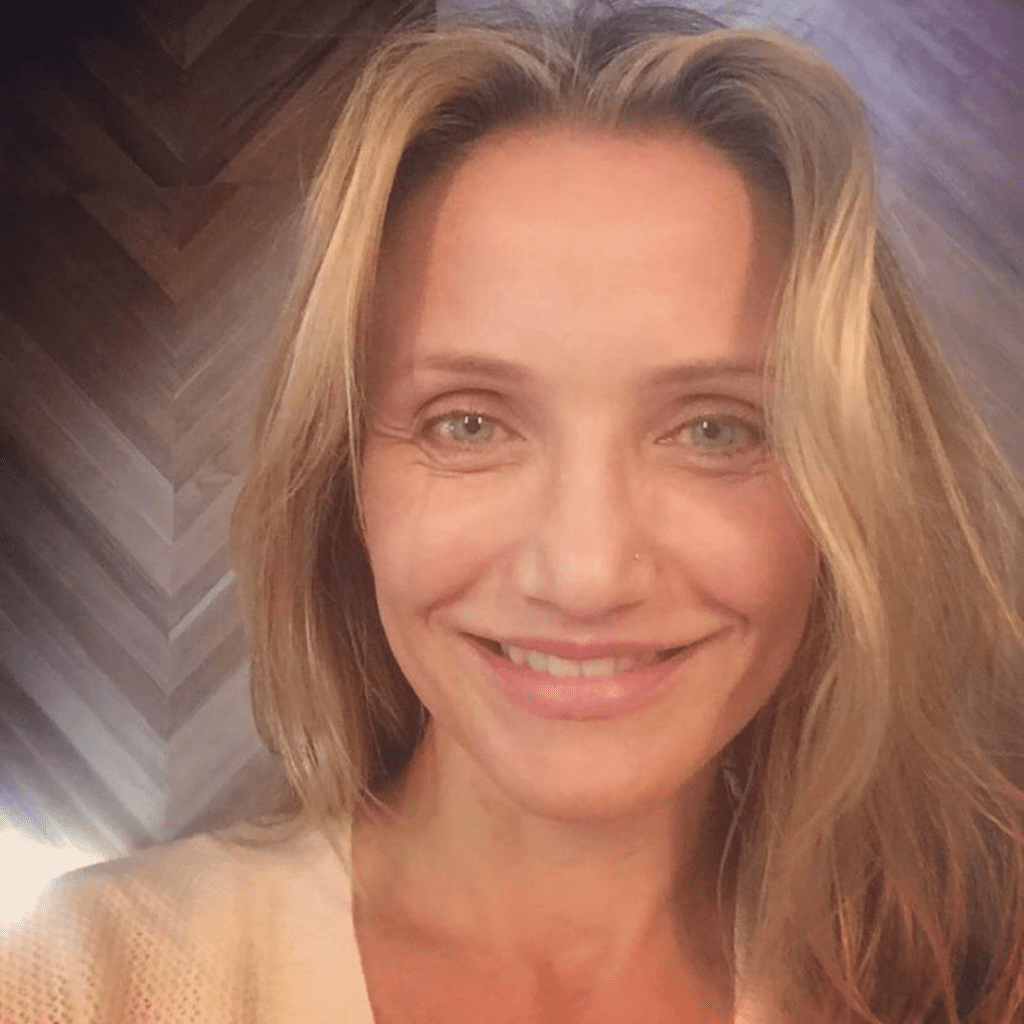 In her career, she advocates for the environment by participating in environmental campaigns and even starring in eco-themed shows. In her personal life, she continues to practice her beliefs by recycling, saving energy and even contributing to books about the environment.
Drew Barrymore
Drew Barrymore's focus on sustainable living is actually because of another eco-friendly celeb: her best friend, Cameron Diaz. She said Diaz has been teaching her how to be more environmentally friendly for years and pushing her to do it. And once she tried her friend's advice, she saw the world differently.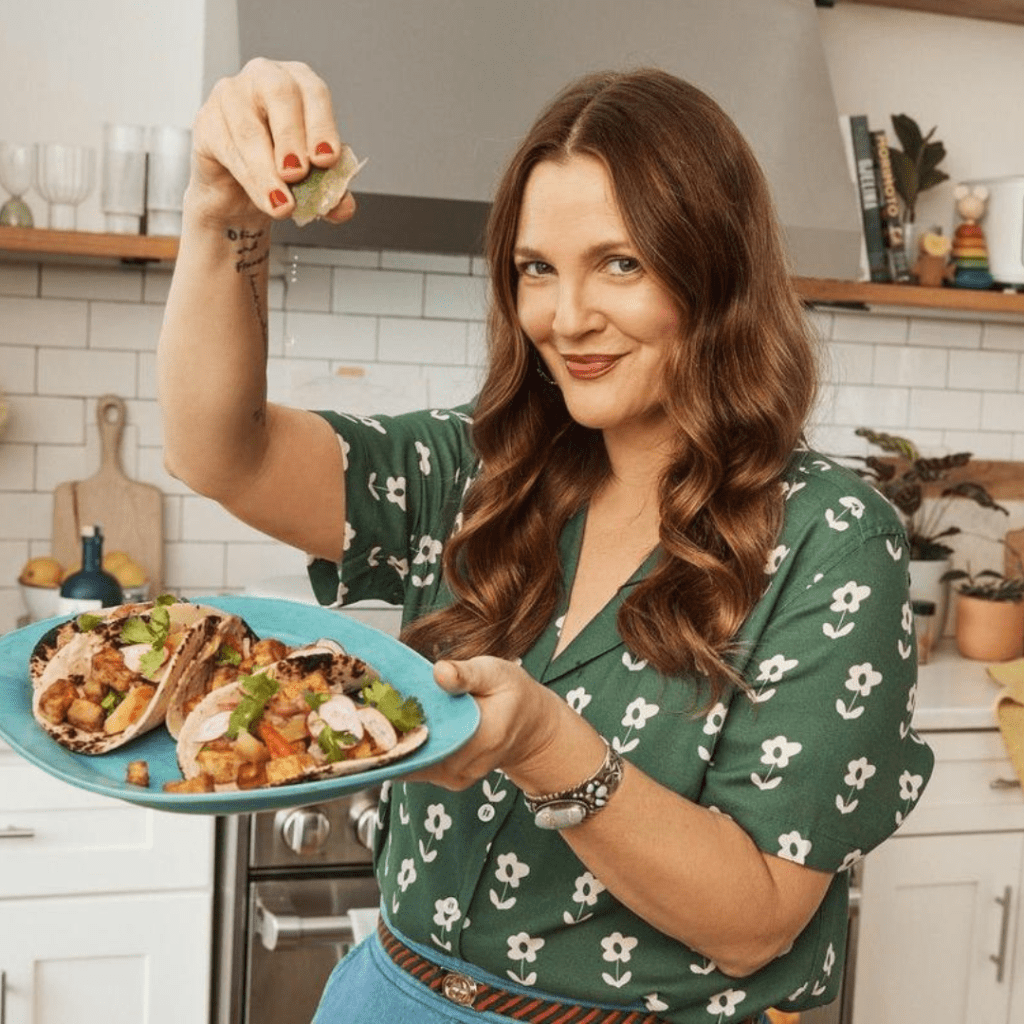 She promised her BFF to continue what she's been doing. Now, she's also championing environmental issues. In addition, when Barrymore launched her own beauty line, she ensured that her brand only sold cruelty-free products. She also hosts variety segments where she teaches guests to be more eco-friendly.
Channing Tatum
Channing Tatum is every girl's crush – but the actor's not just a sculptured body. The actor also cares about the environment, and protecting the Amazon is at the top of his to-do list. Tatum helps PlantMed, an organization working with the indigenous people of the Amazon, to raise awareness about deforestation.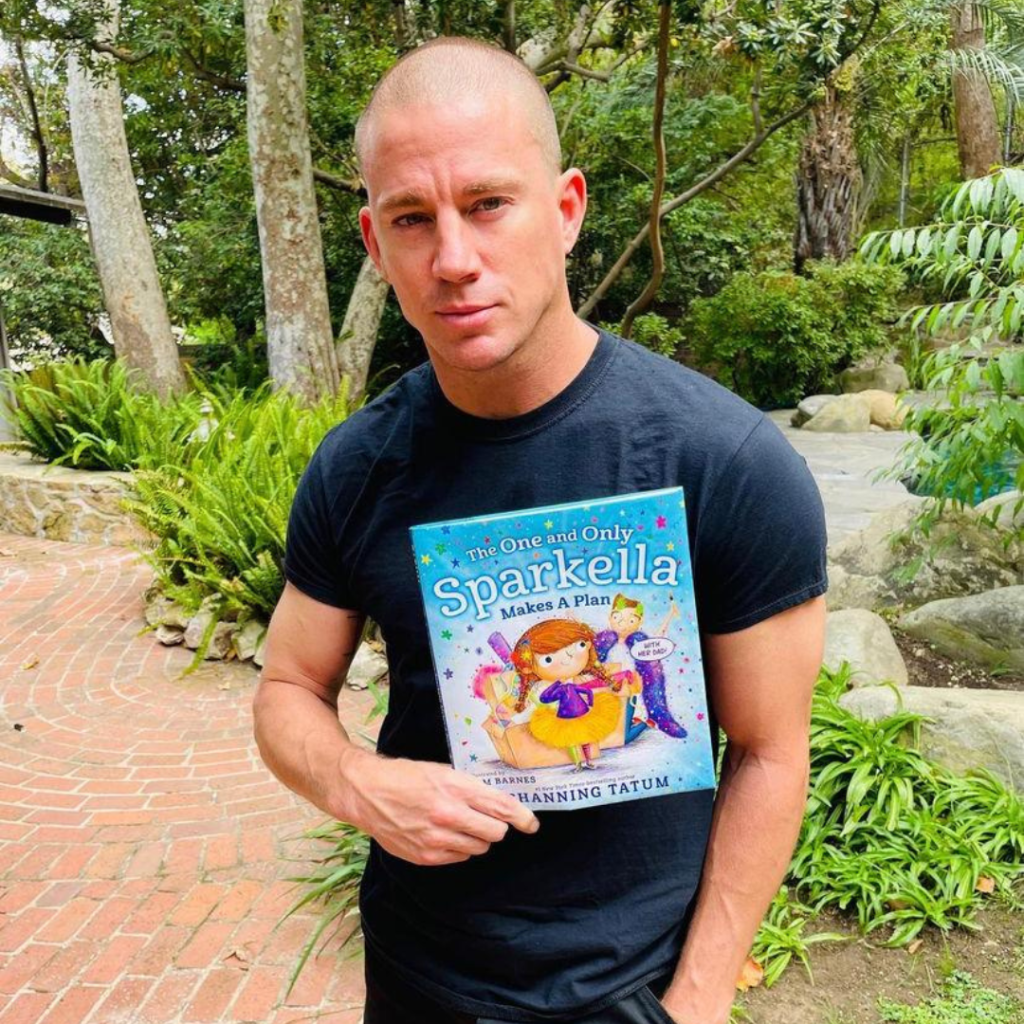 PlantMed's main aim is to protect the medicinal plants that can be harmed or wiped out by deforestation in the Amazon. Some of these plants have never before been studied properly but have huge potential for their medicinal capabilities. And Tatum is helping the cause get the attention it deserves.
Mark Ruffalo
Mark Ruffalo doesn't just turn green as the Hulk. He's also an advocate for a green Earth and hopes for a brighter and cleaner future for all of us. With that in mind, the actor founded The Solutions Project and Water Defense, which offer concrete solutions for a healthier planet.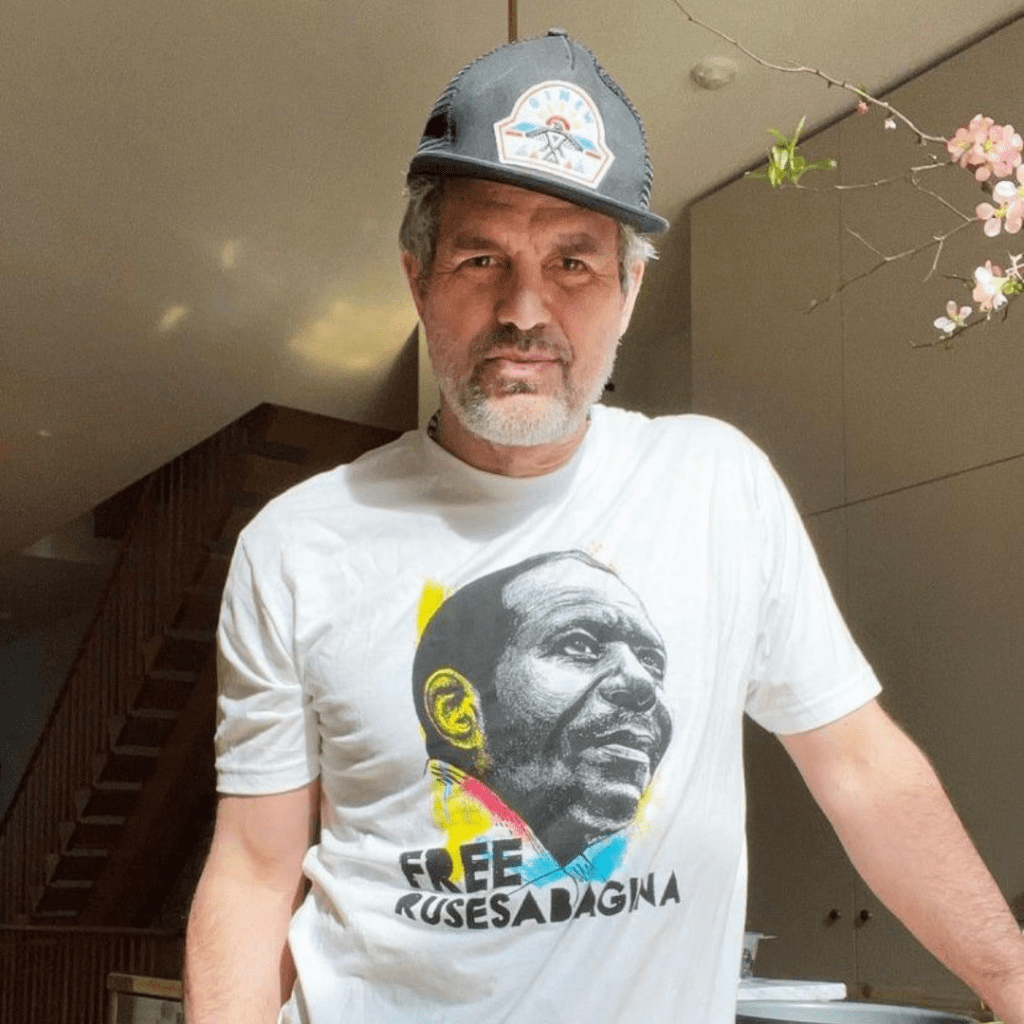 The Solutions Project promotes the use of clean energy sources and fighting against climate change issues. Ruffalo often encourages his audience to switch to solar energy through the platform. He's actively involved in green campaigns and has helped raise thousands of dollars for various eco-organizations.
Will Smith
Will Smith is a superstar, but not everybody knows he's also a fully-fledged green celebrity. He founded the eco-friendly flavored water brand JUST Water along with his son Jaden. And not only is the company applying eco-friendly and sustainable practices, but they've also made their packaging as sustainable as possible.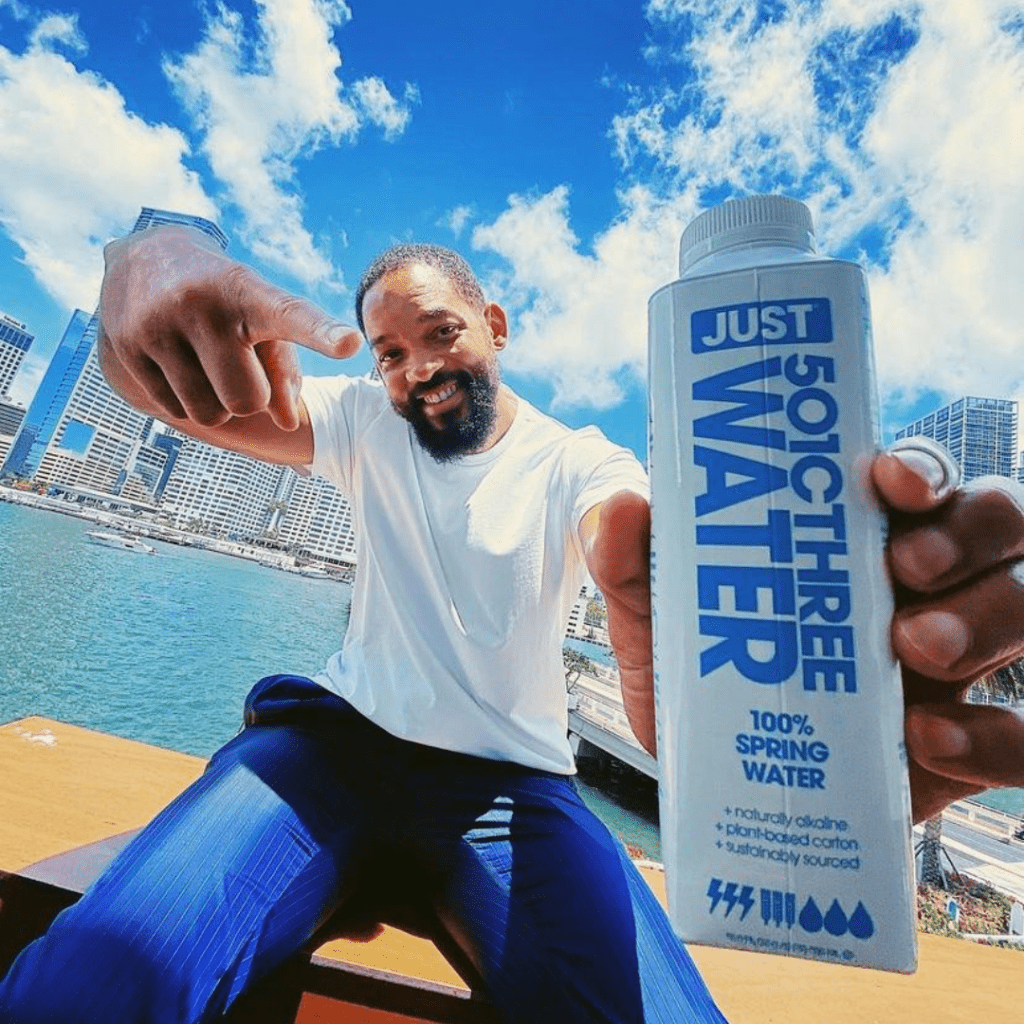 In addition to their company, Smith also participates in environmental campaigns. He once narrated a documentary about the Earth titled "One Strange Rock" that hopes to make people fall in love with the planet and so go on to take care of it the best way they can.
Pierce Brosnan
Pierce Brosnan might have done some damage to the environment during his time as James Bond, but, in real life, he's a dedicated environmentalist. He has been involved in numerous campaigns that often deal with clean air and water and protecting marine life.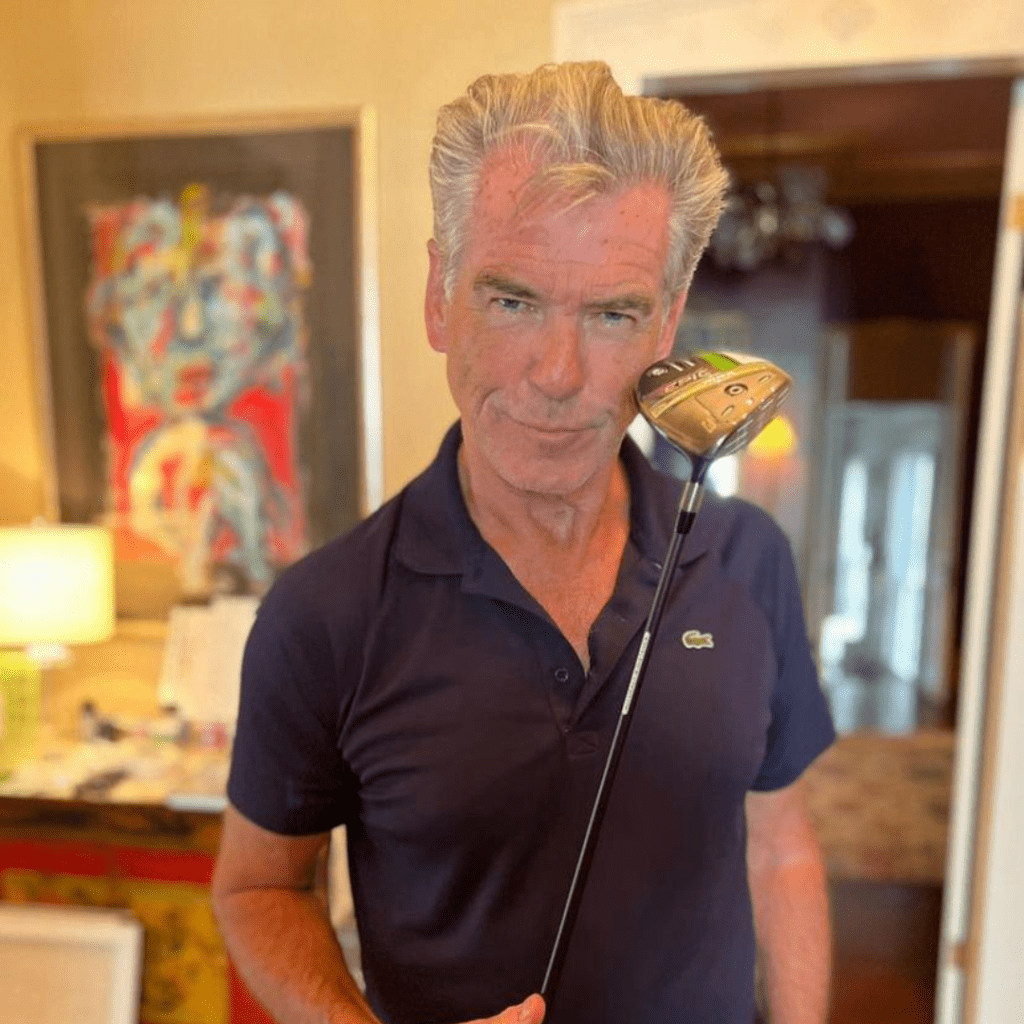 In 1997, the former Russian leader Mikhail Gorbachev presented him with an Environmental Leadership Award for his marine life conservation efforts. The actor is also an active member of Oceana's Ocean Council and is on the board of advisors of another organization, both of which protect whales and other endangered marine species.
Shailene Woodley
The "Divergent" star has often made headlines for her hippie-reminiscent ways, but she is a sincere and devoted advocate for the environment. In 2016, she was arrested when she protested the Dakota Access Pipeline. She also camped out in the streets of New York to demand that the city stop using dirty fuels.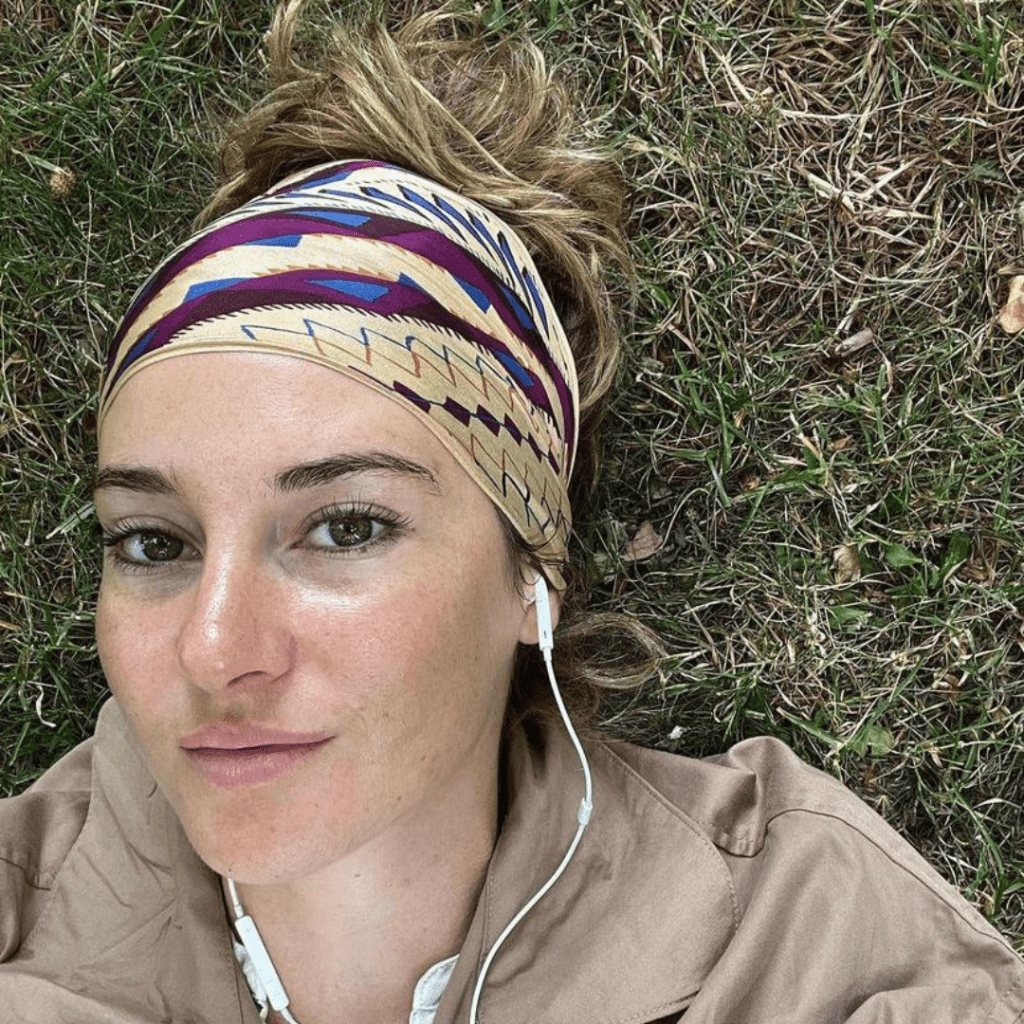 Shailene has also partnered up with various NGOs and organizations supporting eco-friendly causes. She became an ambassador for Greenpeace and worked with different companies to promote eco-campaigns. The actress also founded the organization All It Takes, which helps provide youths with sustainable ways to help their communities.
Beyoncé
Beyoncé needs no introductions. The star is using her fame and influence for good, as she has raised funds for communities affected by flooding and hurricanes. She also personally met the people affected and even prayed with them at a local church.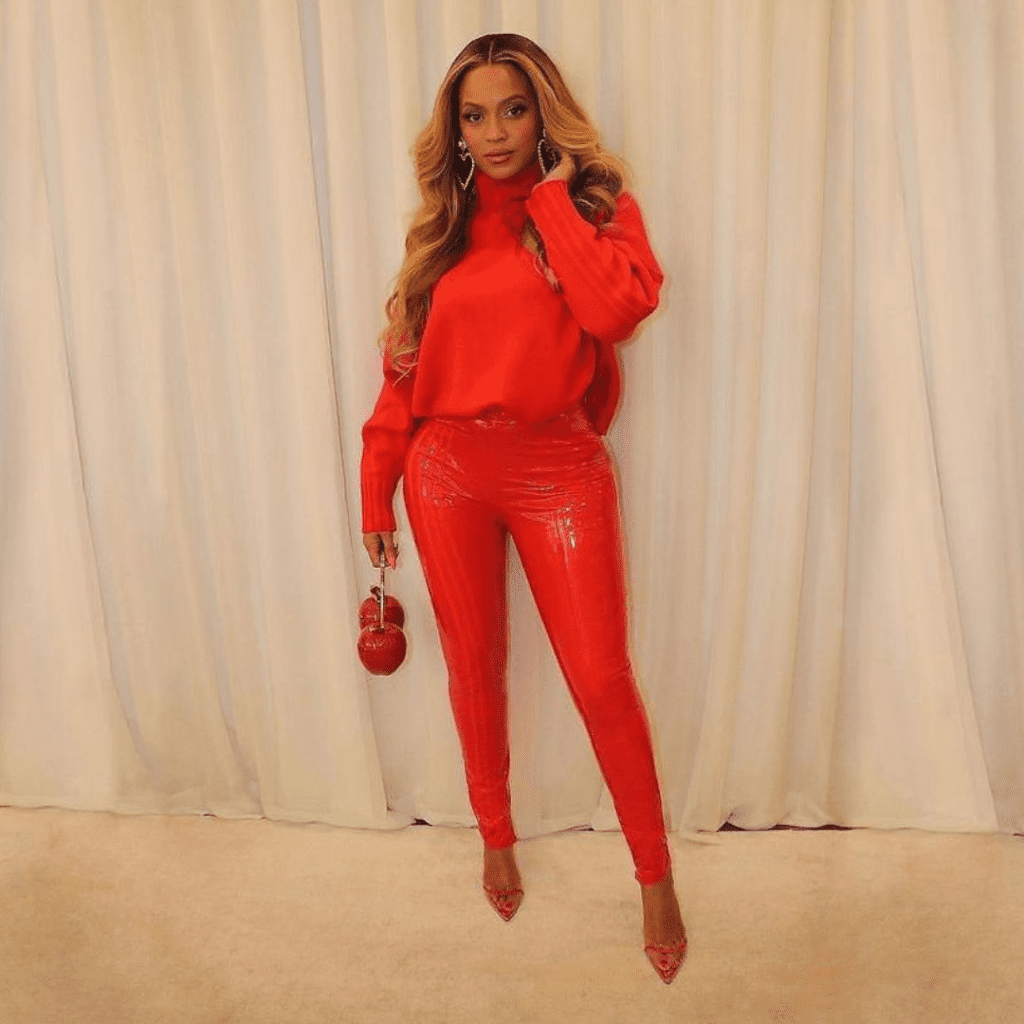 Now, she's currently partnered up with UNICEF to help bring clean water systems to Burundi in Africa through the BeyGood4Burundi campaign. In addition to the clean water systems, the campaign also aims to educate the community about health, hygiene, and safety.
Billie Eilish
Billie Eilish isn't only breaking her fans' hearts with her songs. She's also convincing them to live a sustainable life. She does this through her art, like in one of her music videos, where she portrays a creature escaping an oil spill and wildfires. She released the music video with a message to take action.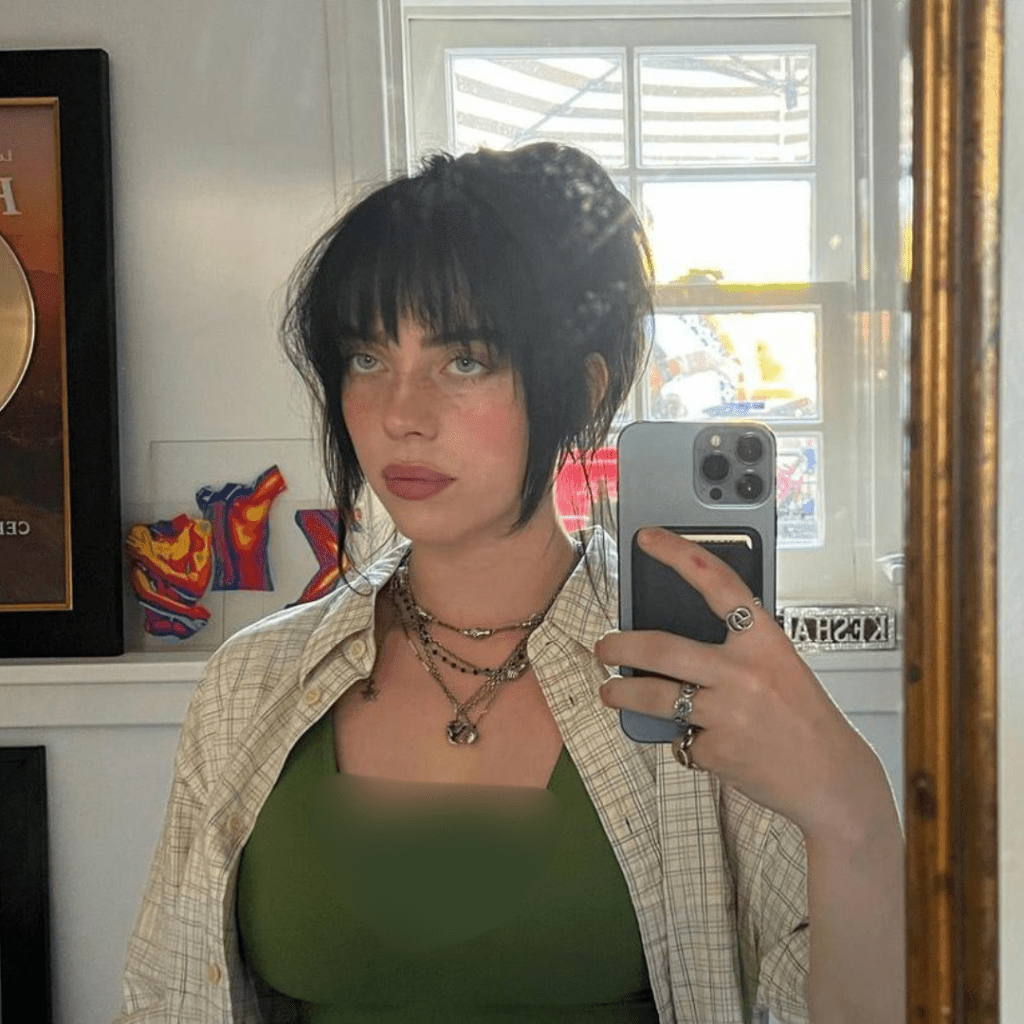 She has also ensured that her tours would be as eco-friendly as possible. For her tour, she banned plastic straws, urged fans to bring their water bottles, provided recycling bins, and served plant-based food. She's dedicated to showing that even the smallest actions can help a lot to help make the Earth better.
Natalie Portman
Natalie Portman has won a place on the top most eco-friendly celebs. She really takes the "being a green celebrity" thing seriously. First off, she's vegan. She avoids wearing leather, fur, or feathers, and she even partnered with a fashion firm to create a line of amazing vegan shoes.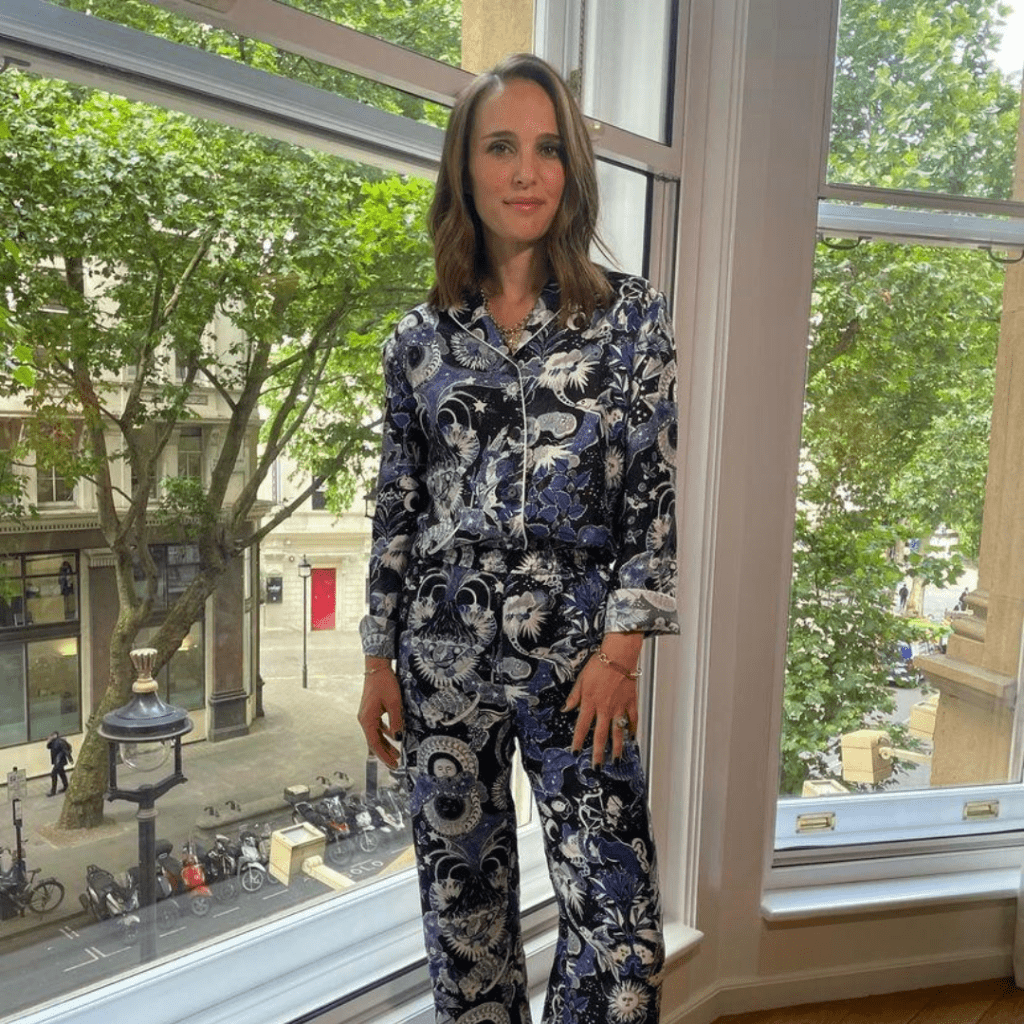 More than that, the Star Wars actress is also a supporter of Global Green USA, a non-profit global organization seeking to fight climate change through greenhouse initiatives, national and regional green building policies, national green school initiatives, and many more.
Miranda Kerr
Much like how she's not shy on the runway, Miranda Kerr is also not shy when it comes to her passion for making a difference for our planet. For one, she founded an organic skin line that creates certified organic and all-natural products.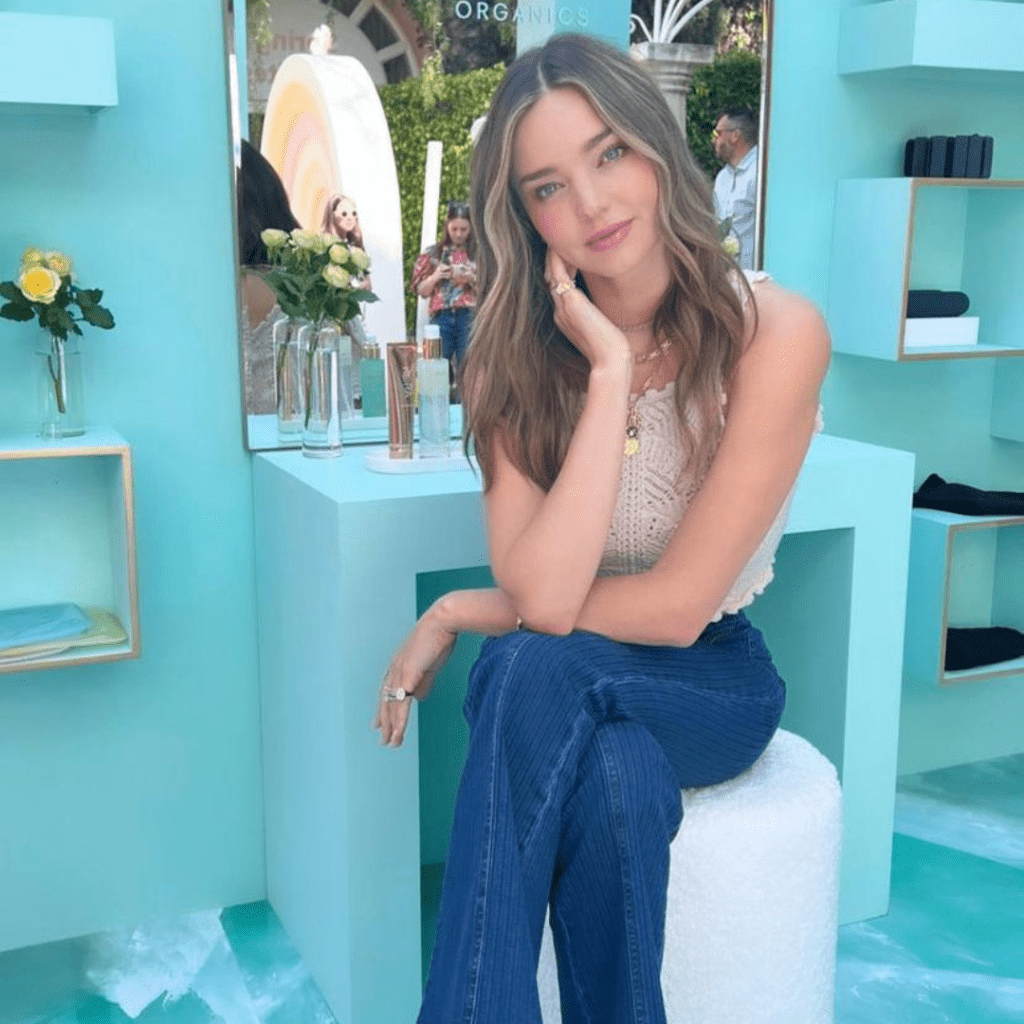 She and her husband Evan Spiegel also put up an eco-conscious house that has a bunch of rooms and equipment that allows the couple to help the environment. They even have garden beds spread throughout the property, which grow their fruits and veggies.
Chris Martin
Chris Martin isn't only just a great singer and performer and a fierce advocate for the environment. From 2002 to 2004, he collected thousands of signatures for a great environmental cause while the band was on tour. The campaign aims to promote trade justice between governments and companies.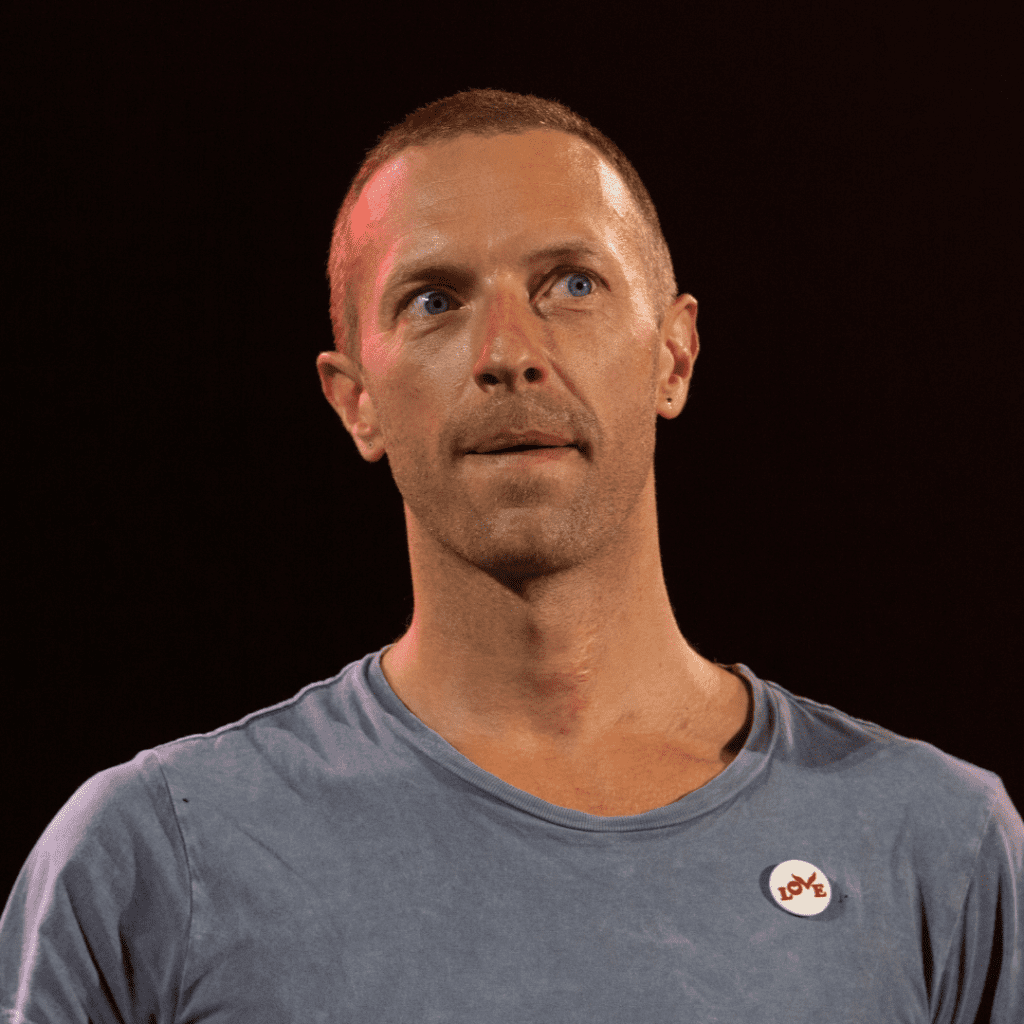 In 2019, Martin announced that his band wasn't going on tour until they could find a sustainable way to tour. Martin says that he dreams of using solar energy to power his concerts and to skip on plastic altogether. But the singer admitted that it would be a while before they could finally get there.
Ian Somerhalder
While working on various TV and movie projects, the Vampires Diaries actor Ian Somerhalder has also been doing his part for the environment through his award-winning Ian Somerhalder Foundation, through which he educates and empowers people about energy, animals, and habitat.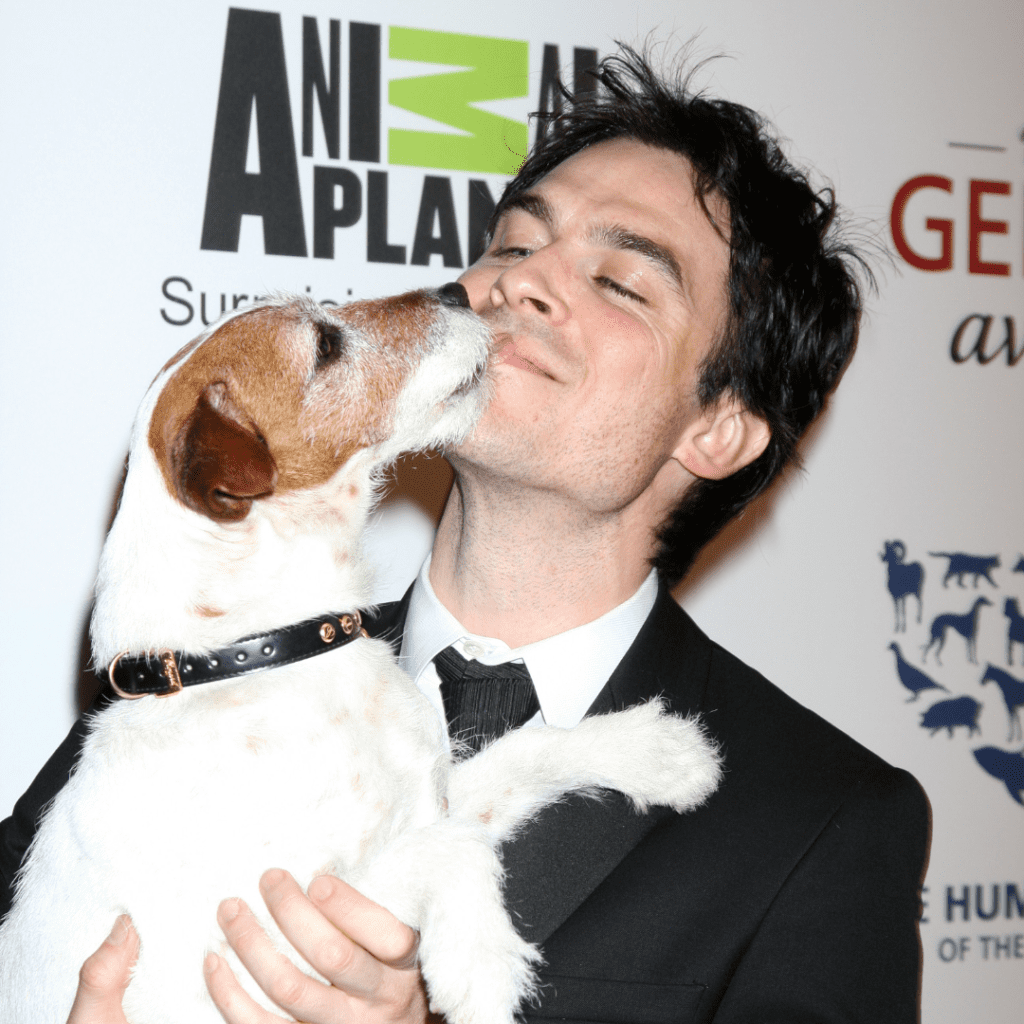 The organization distributes funds to various projects geared towards global conservation, awareness campaigns about the harmful effects of deforestation, and green energy development and tools. The actor also collaborates with projects and organizations that positively impact the environment and animals.
Penelope Cruz
Penelope Cruz is a star who realized that you can enjoy the luxury celebrity life without harming the planet. One way she's doing that is by never wearing furs. The actress has teamed up with PETA for an anti-fur campaign. She also designed a clothing line with her sister for the fur-free Spanish company Mango.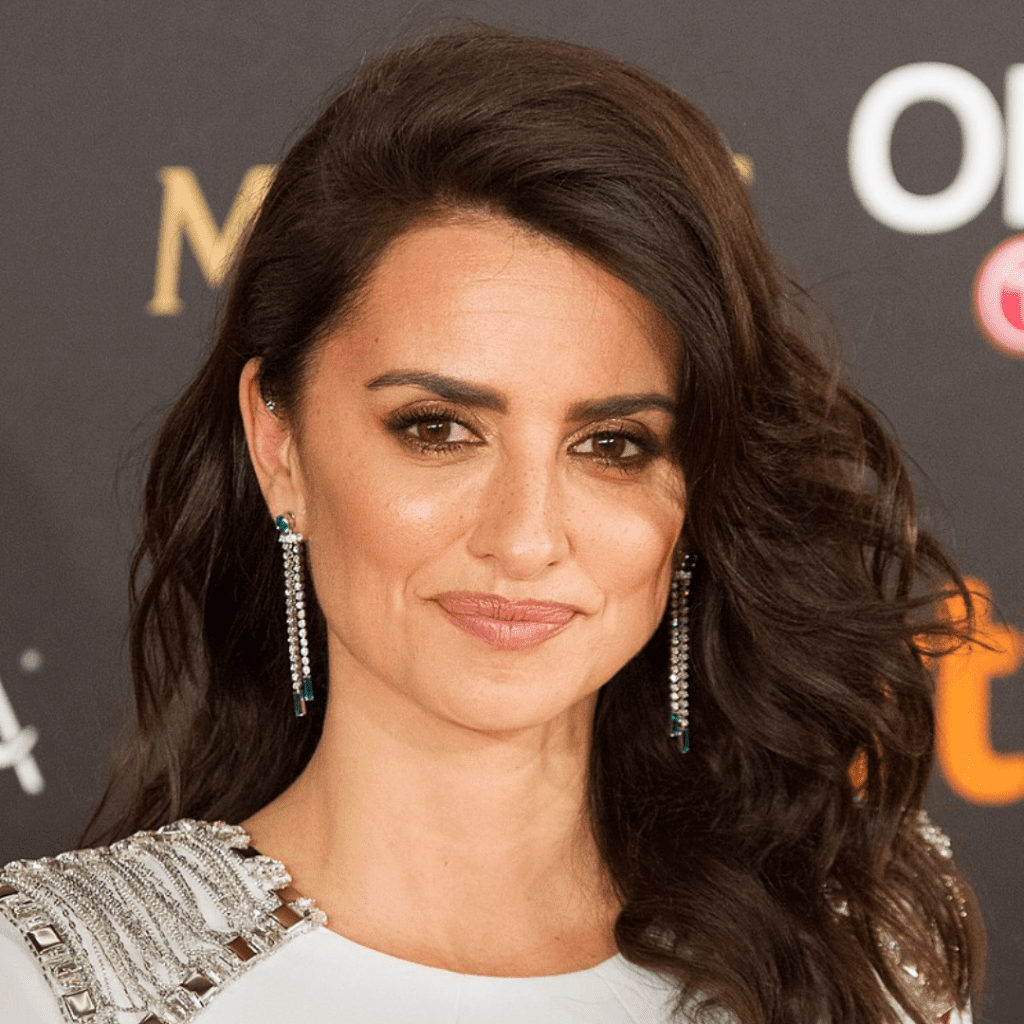 In addition to that, the actress has also teamed up with Swarovski to design a collection of sustainably-sourced lab-grown gemstones. It has rings, necklaces, bracelets, and earrings adorned with lab-grown rubies, diamonds, sapphires, and ethically-sourced topaz. She's proving that you don't need to harm the Earth just to be glam.
Heather Morris
Heather Morris captured the hearts of fans worldwide in her role as Brittany S. Pierce on "Glee," and now, she's capturing hearts again with her eco-friendly ways and advocacies. And she's sharing most of her eco-friendly journey on Instagram for her million followers to see.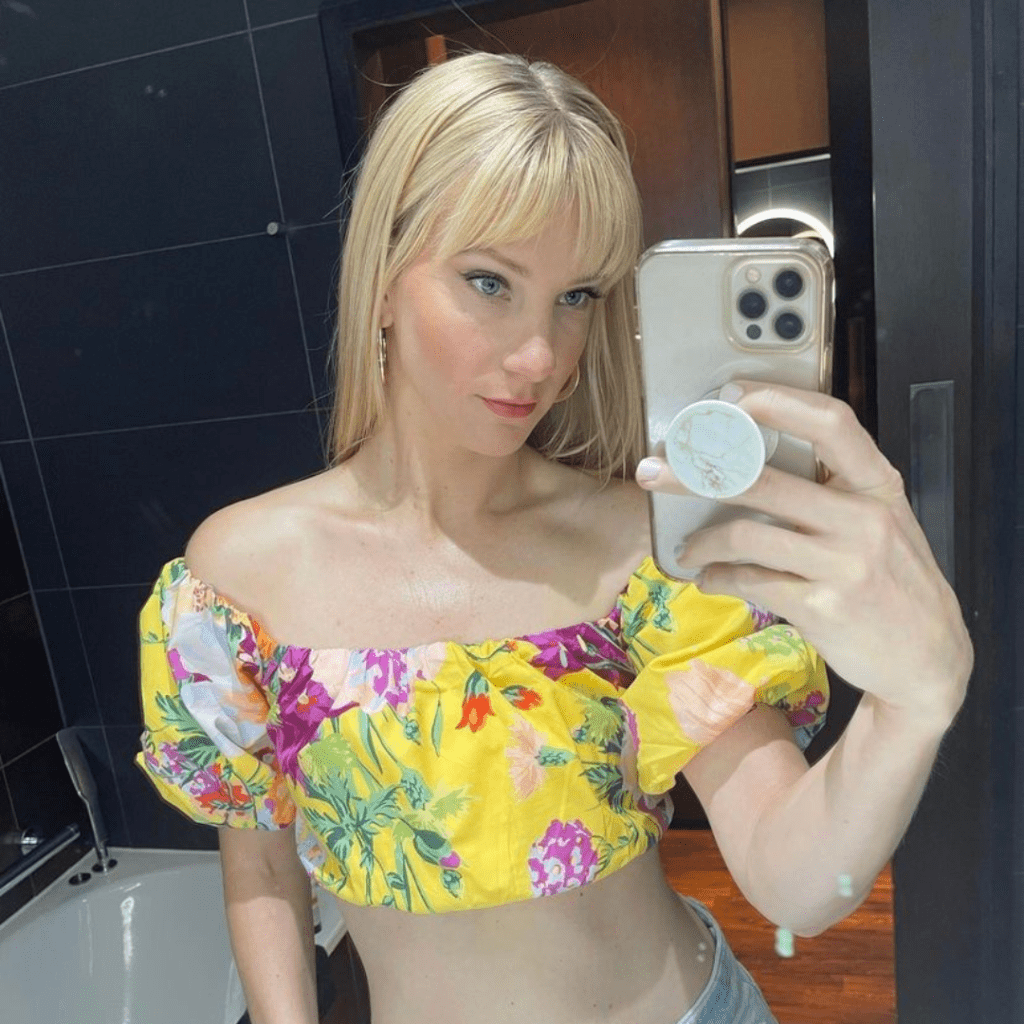 Morris says that a big part of the reason why she became an environmentalist was her mother who was very waste conscious as they were growing up. Now, Morris is committing to investing in products that are more sustainable and produce less waste.
Jack Johnson
If you follow Hawaiian musician Jack Johnson, you'd know that he tries to be as sustainable and eco-friendly as possible with everything. For instance, he recorded his fifth album, "To The Sea," in an amazing solar-powered studio. He has also repeatedly donated large portions of their profits to environmental charities.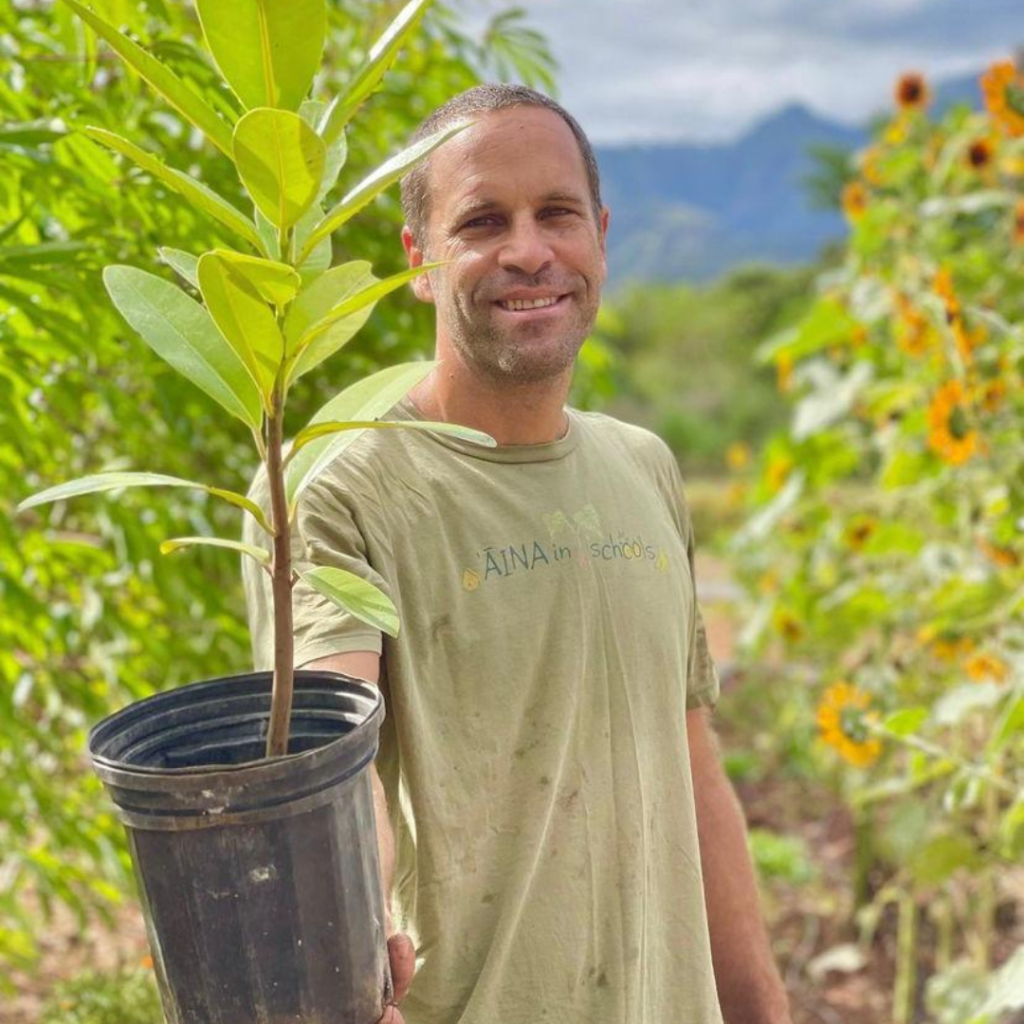 Johnson and his wife Kim are also the founders of the Johnson Ohana Foundation, which promotes the works of other charities focused on improving music, arts, and environmental education. Johnson is also the founder of the All At Once campaign, which helps people positively impact the local and world community.
Nikki Reed
Nikki Reed and her partner Ian Somerhalder are a power couple regarding environmental conservation. While Somerhalder has his foundations and charities, Reed has her own recycled jewelry brand called Bayou With Love, where she uses Dell's gold e-waste scraps to create incredible jewelry.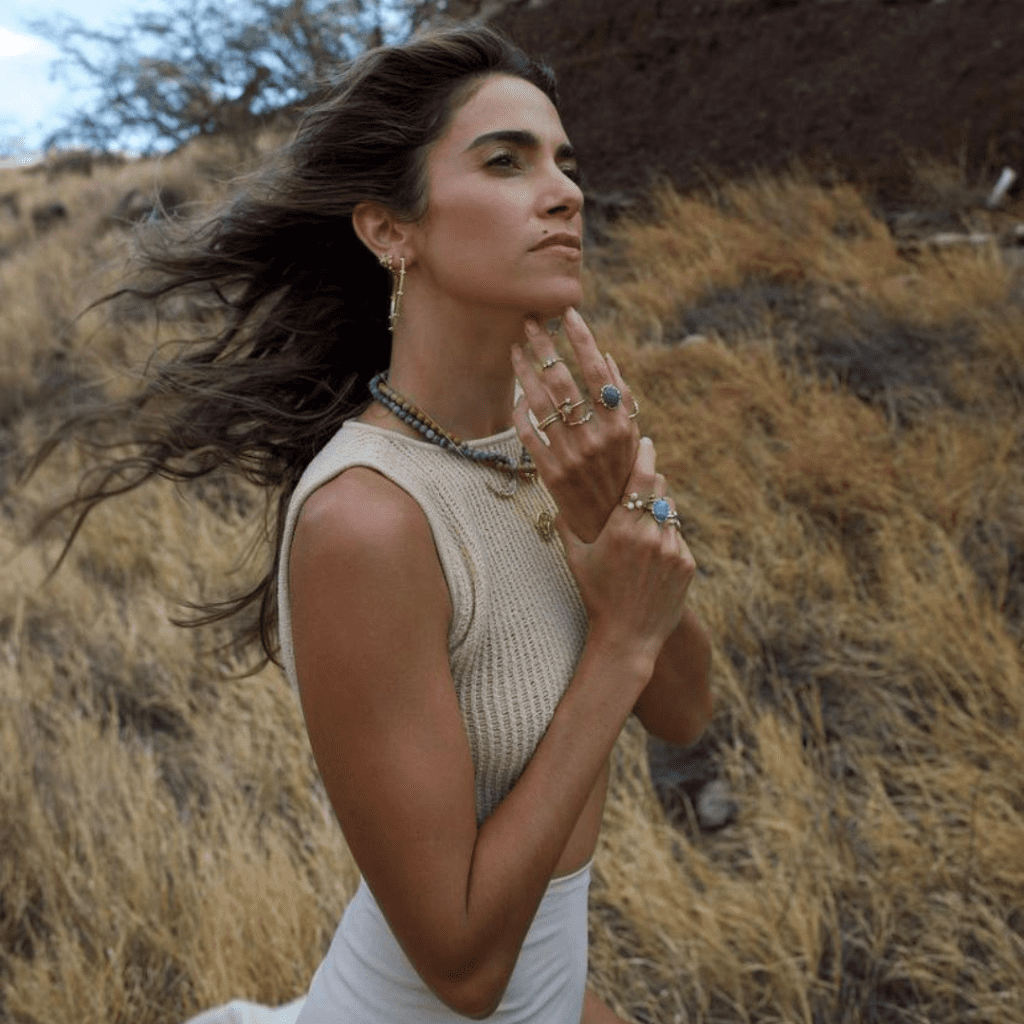 In addition to that, Reed has also partnered with Loci to start her very own line of sustainable vegan sneakers. Each pair of shoes in the collection is made from recycled ocean plastic collected from the Mediterranean. The brand also donates 10% of its profits to building ocean conservation sites and preserving endangered ocean life.
Edward Norton
Norton is particularly known for his dedication to the roles he undertakes; as it seems, that's not the only thing he's dedicated to. He's also dedicated to helping create a greener Earth. He's a board member of the Maasai Wilderness Conservation Fund, which helps protect East Africa's ecosystems and biodiversity.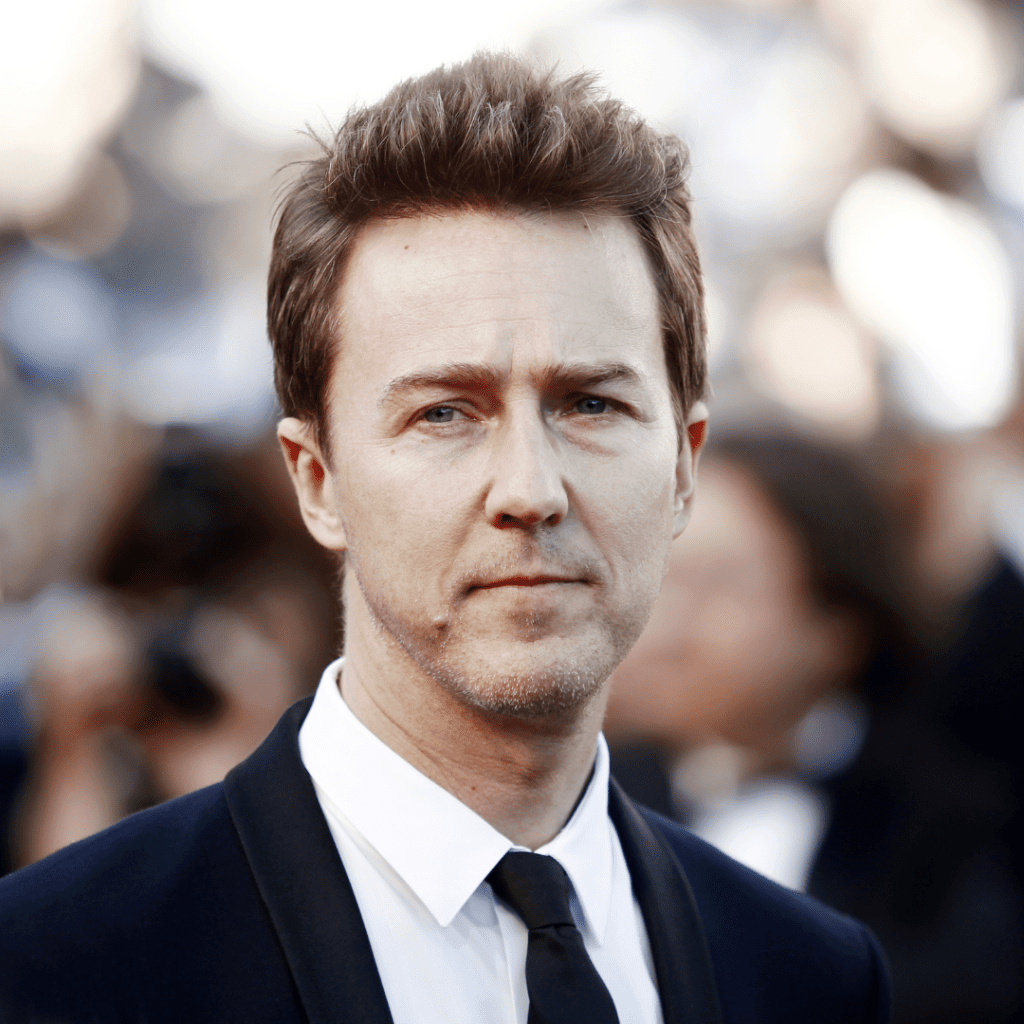 His efforts there were so impressive that United Nations Secretary-General Ban Ki-moon named Norton a U.N. Goodwill Ambassador for Biodiversity. He also hosted the PBS special Strange Days on Planet Earth, a series that discusses how humans affect the planet.
Rosario Dawson
Dawson grew up in a family that was very thrifty and eco-conscious. And from an early age, she started taking up causes to advocate. She hasn't left that lifestyle or mentality behind despite her fame. In fact, she uses her status and influence to encourage others to be more eco-conscious.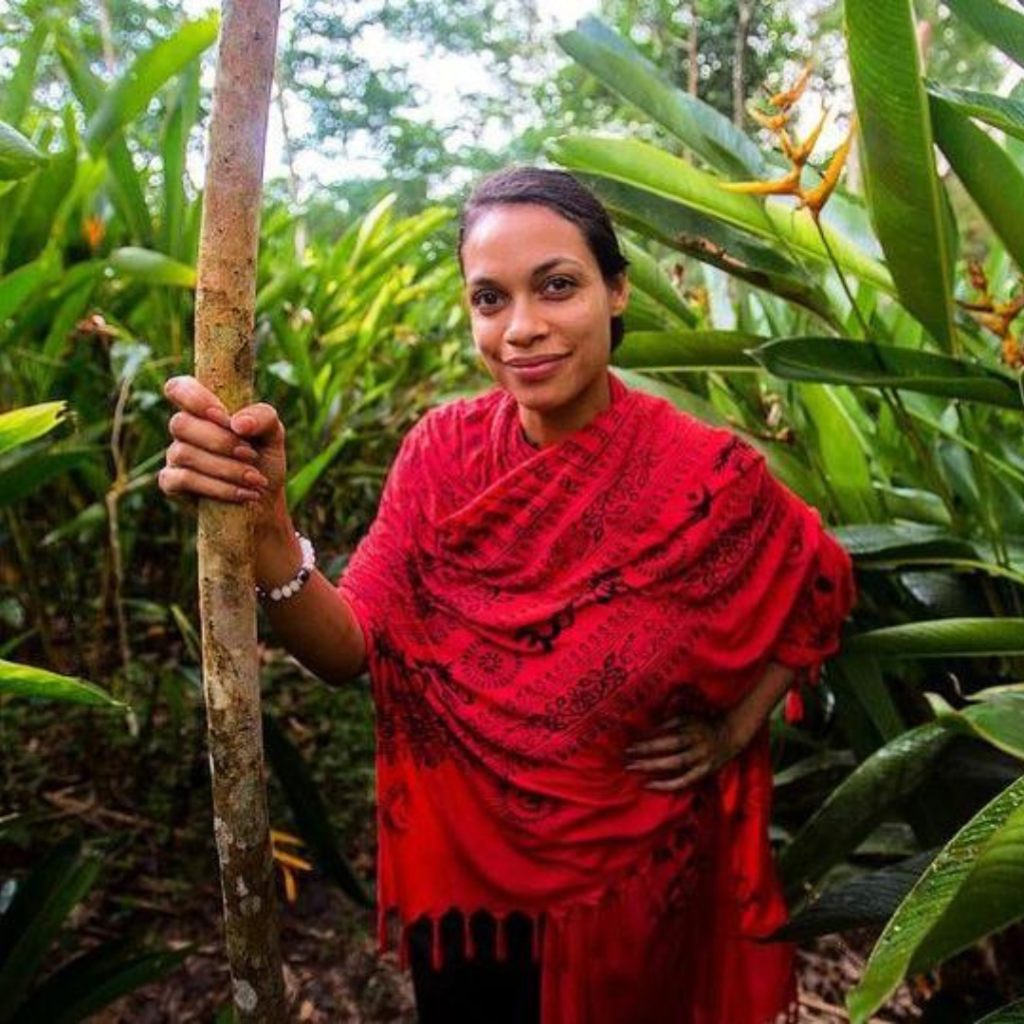 Her activism is a central part of almost every project she undertakes. She founded a fashion social enterprise that pushes for more eco-friendly practices in the industry. She has also executive produced and narrated the documentary "The Need to Grow," which centers around the premise that we only have 60 years' worth of farmable topsoil.
Paul McCartney
Paul McCartney has had many achievements in the music industry, and the same goes for his environmental efforts. In 1999, he hosted a gala in honor of his late wife Linda, who also worked to protect animals. He also performed in Band Aid's charity single and participated in Live Aid to raise money for Africa.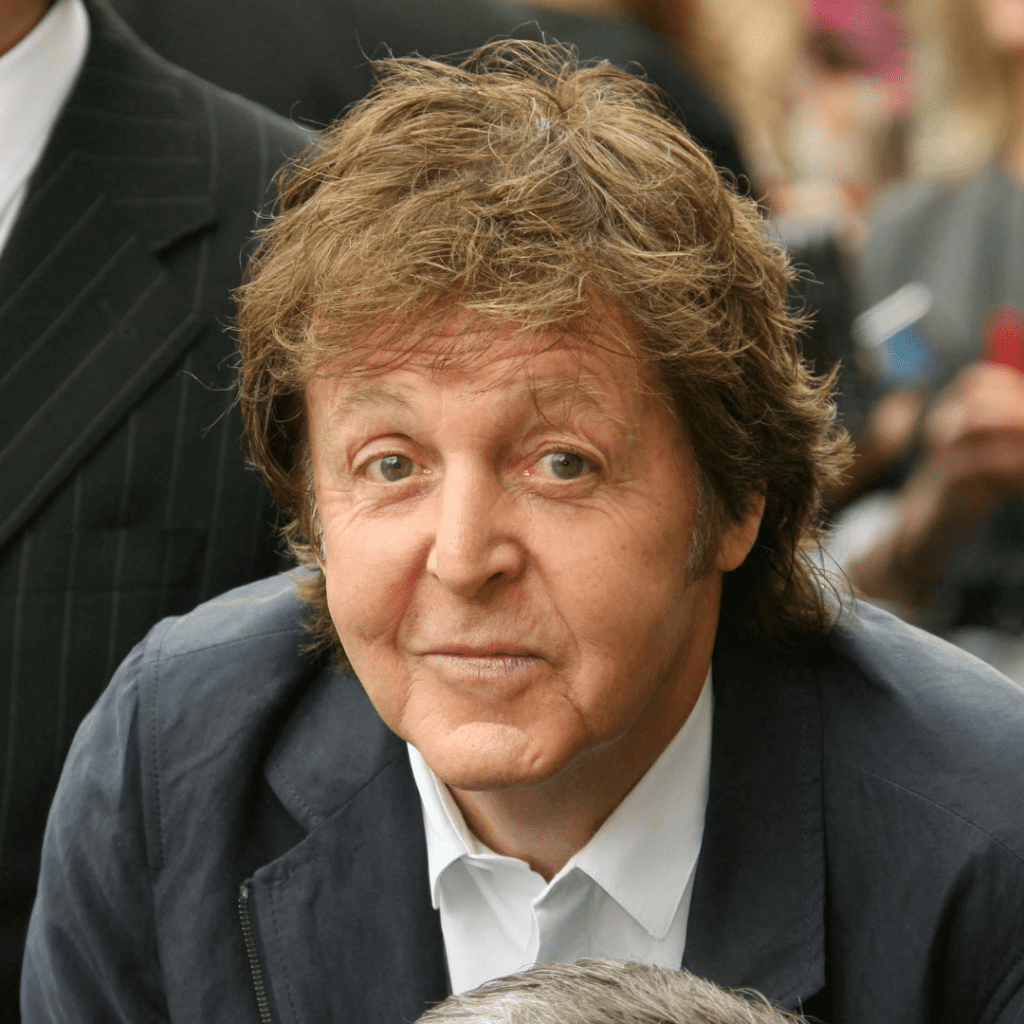 McCartney is also a patron of the Vegetarian Society. He believes that living a vegan lifestyle is not only good for your health but also the Earth. Other causes that are close to his heart include Meat Free Monday, the ethical treatment of animals, and helping cut down on greenhouse gases.
Jane Fonda
Jane Fonda has long been on a mission to make the world an eco-friendly place. And her most famous endeavor is her Fire Drill Friday protests in D.C. Inspired by Greta Thunberg's Fridays for Future, Fire Drill Fridays raise awareness about the dangers of climate change.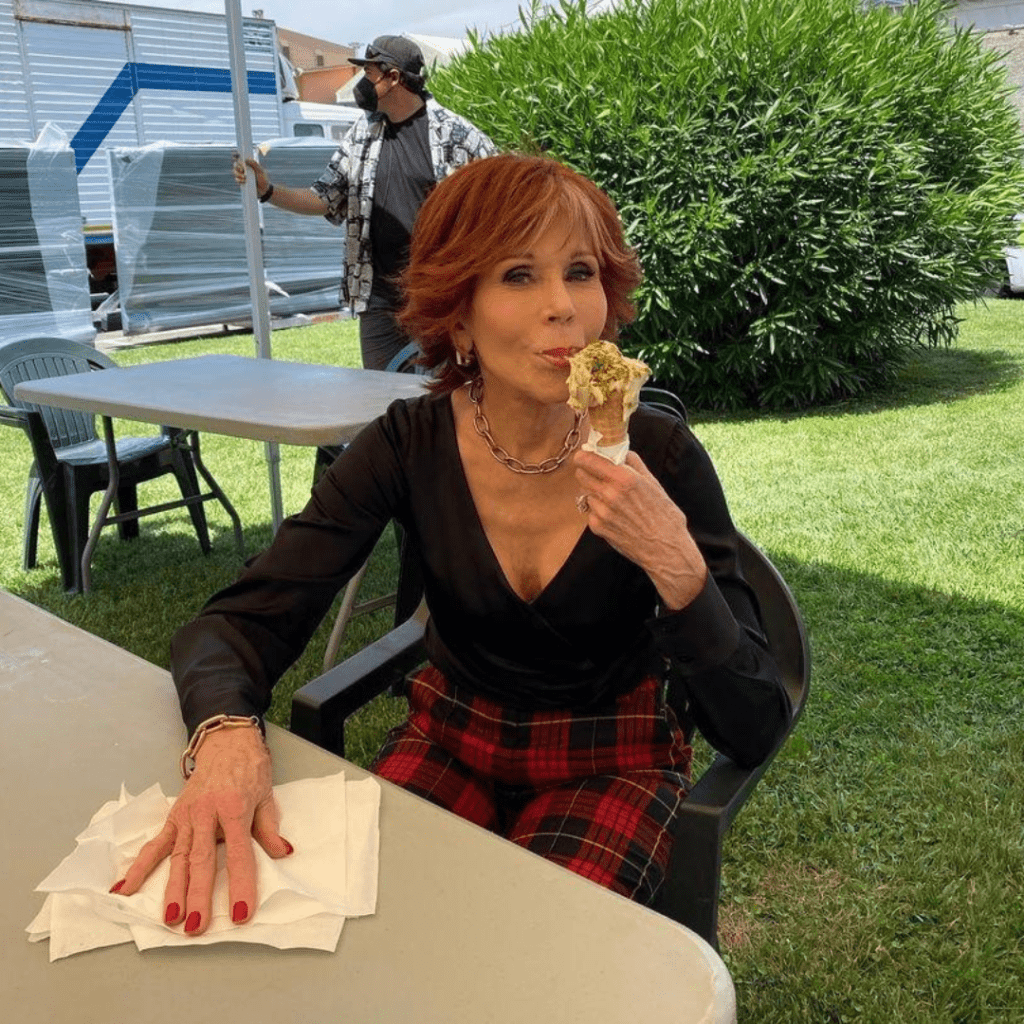 Nearly every Friday in the fall of 2019, Fonda, a number of protesters, and celebrity guests headed out to the U.S. Capitol and protested outside, demanding stronger environmental policies. Although the actress has been arrested too many times to count because of this, she doesn't mind and would certainly do it all again.
Harrison Ford
In Harrison Ford's successful career, he often played an action hero, and in real life, it turns out he's a hero as well for the environment. It all started when he bought an 800-acre ranch in Wyoming and discovered the majesty of nature. From there, he began to take his interest in environmentalism more seriously.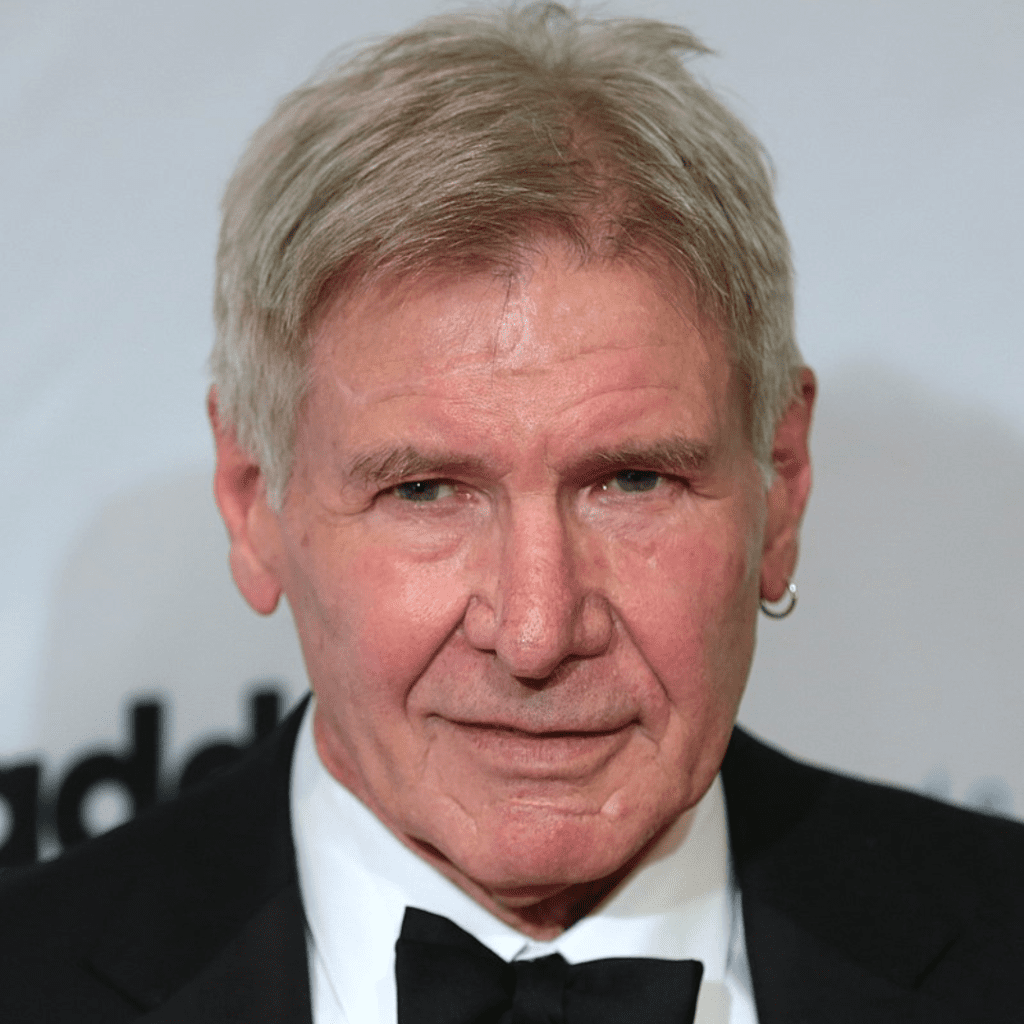 Ford joined one of the world's most prominent environmental research groups, and is now part of its executive committee. One of the actor's most famous works with them is a campaign focused on the preservation of rainforests and raising awareness about the effects of deforestation.
Jessica Alba
Jessica Alba is not only an actress but also a bestselling author, activist, and founder of the eco-friendly firm, The Honest Company. She created the company in 2012, and its mission is to provide safe and non-toxic family and lifestyle goods, including personal care products, non-toxic household cleaners, nappies, and wellness products.
A portion of the profits from each product is donated to needy families. In addition, Alba's company also empowers its employees to make a difference related to the environment in their local communities. The company supports over 100 non-profit organizations that help change the lives of children and families in need.
Sting
Sting has long been a human rights advocate, and he's also a prominent supporter of Caring for the Earth. With this, the singer co-founded the Rainforest Fund, which has fulfilled a promise to protect the land of a tribe in the Amazon.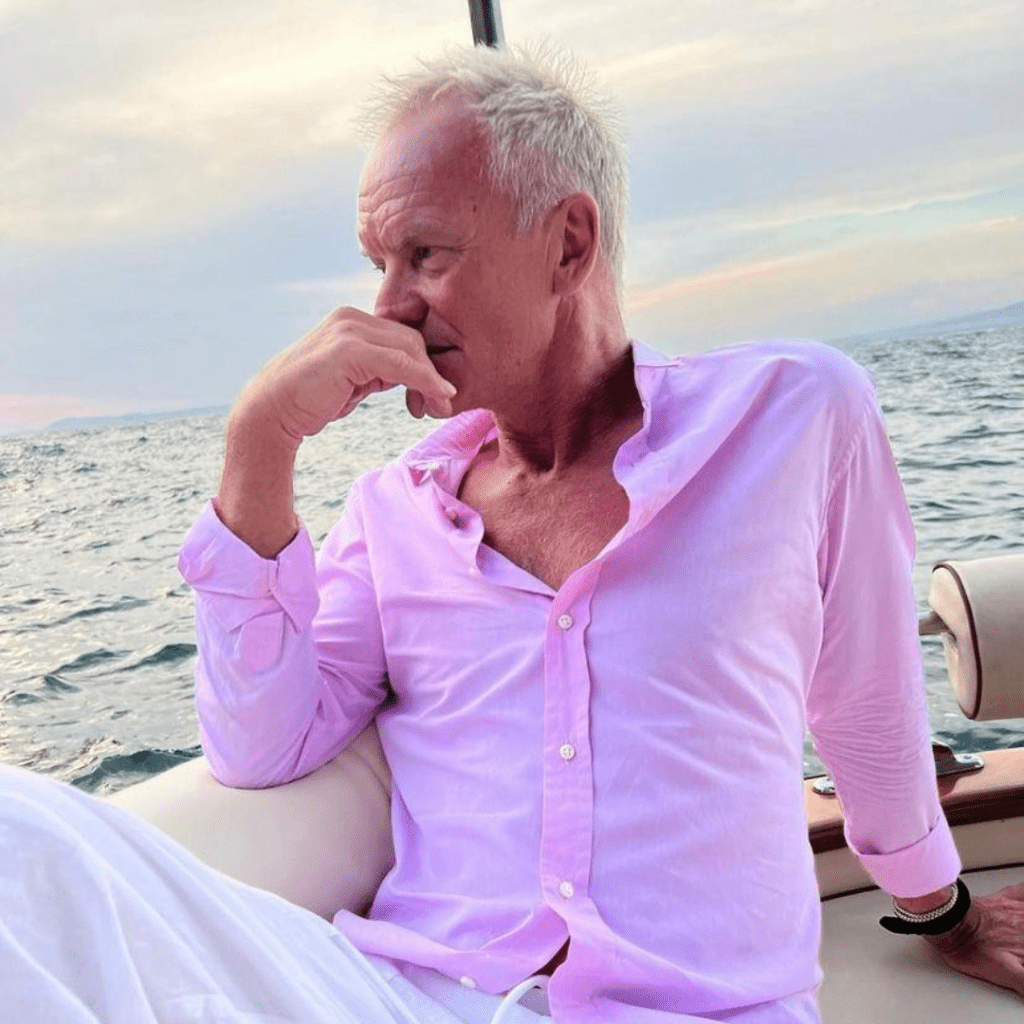 Having succeeded in that first mission, the fund expanded its focus to all the world's rainforests. So far, it has preserved thousands of square kilometers of land and raised millions. As a thank you for his work, a species of Colombian tree frog, the Dendropsophus Stingi, was named after the music star.
Gisele Bündchen
Gisele Bündchen not only walks the walk in fashion shows but also in her environmental endeavors. She's a goodwill ambassador for the UN's environment program and is helping launch safe water initiatives and anti-foresting movements worldwide. Because of her work, Bündchen was named the most eco-friendly celebrity.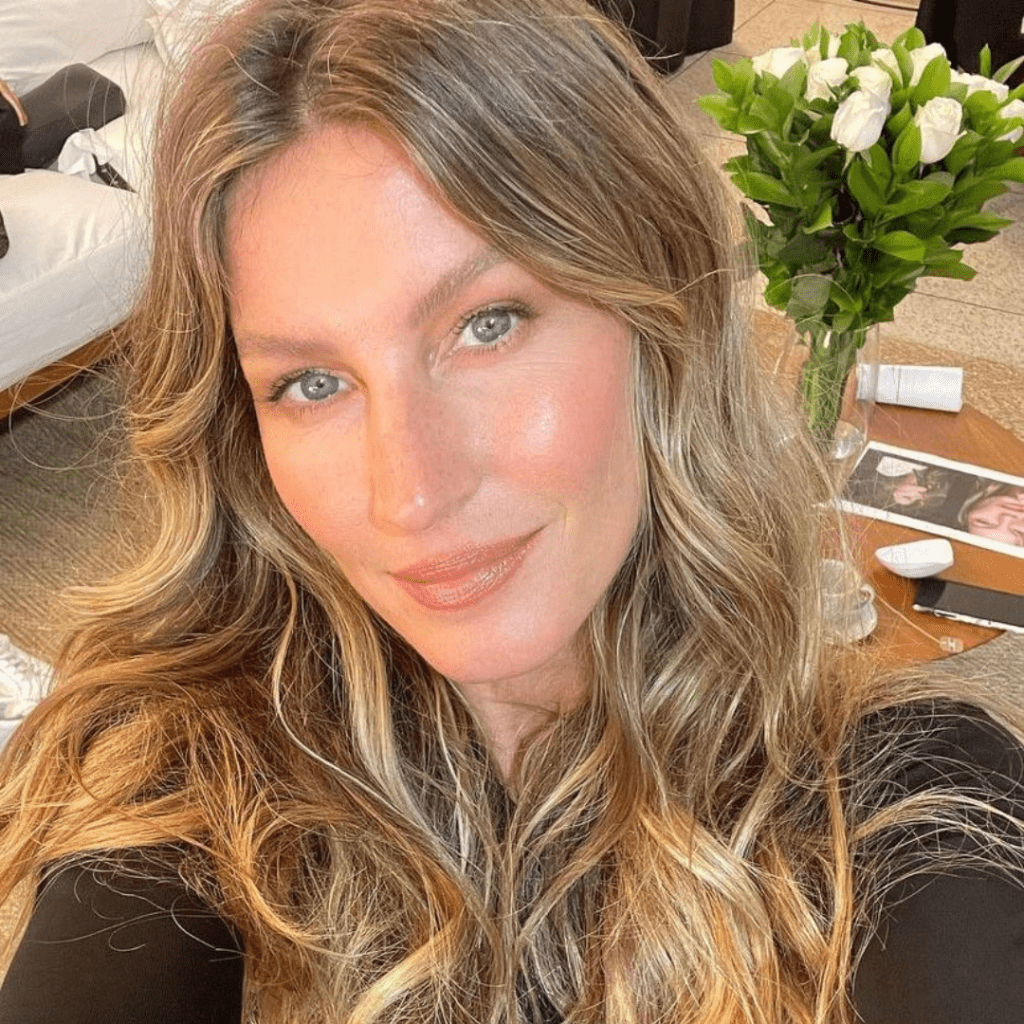 Bündchen is also inspiring her very own family to follow in her footsteps. From an early age, she taught her children how to garden, enjoy things in their season, and take care of bees. Her husband, Tom Brady, is also strictly into reusing, reducing, and recycling.
Jamie Oliver
Among the many celebrity chefs out there, Jamie Oliver is one of the most recognizable. Aside from being a foodie, he's also an environmentalist at heart. In line with his profession, he advocates for reducing food waste and "eco-eating." He encourages people to grow their food and fights for healthier and fresher school meals.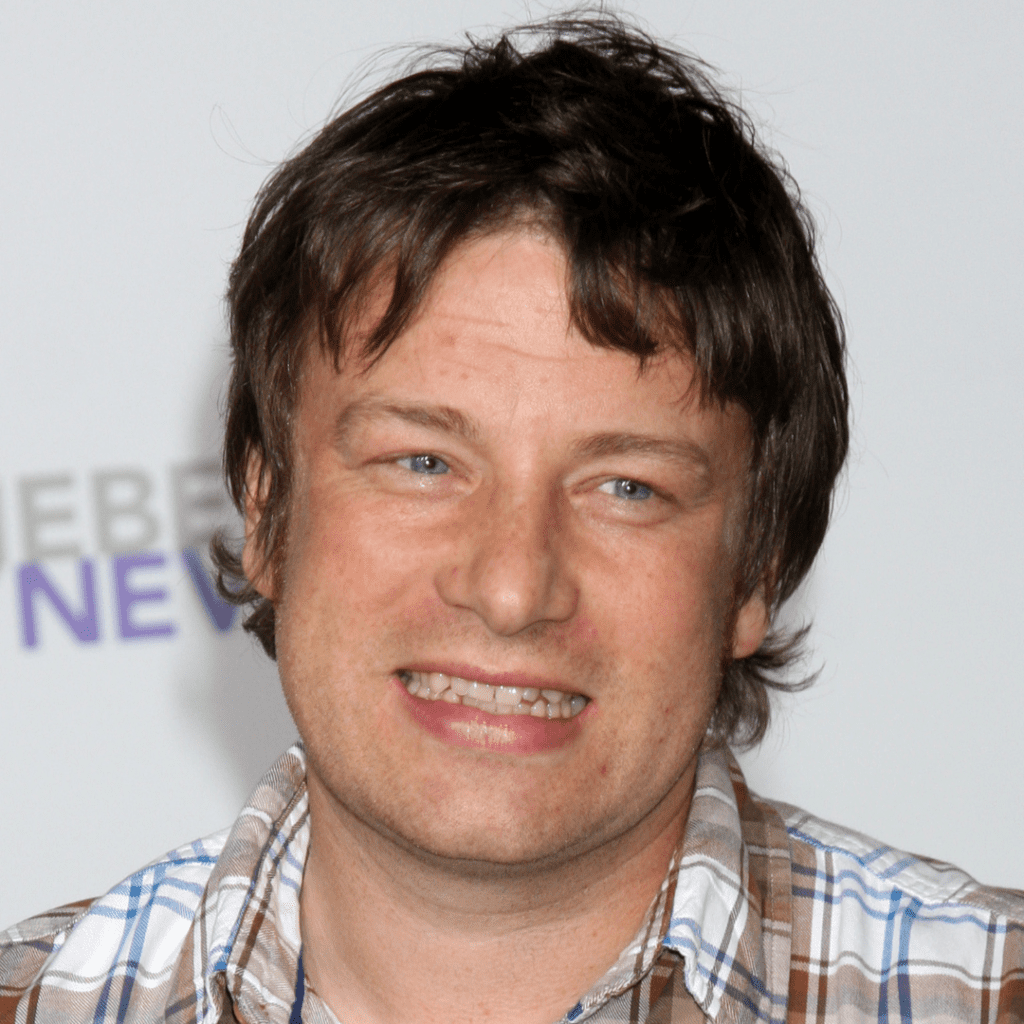 He's also a big supporter of sustainable farming. The chef believes that technology is the key to helping farmers produce fresh foods in more sustainable ways as well as reduce their pesticide use and take better care of their animals.
Wallis Day
When she isn't on set shooting action-packed films or shows, Wallis Day is looking for different ways to live more sustainably. And being a former model, her passion for a greener world manifests primarily in her lifestyle and fashion choices.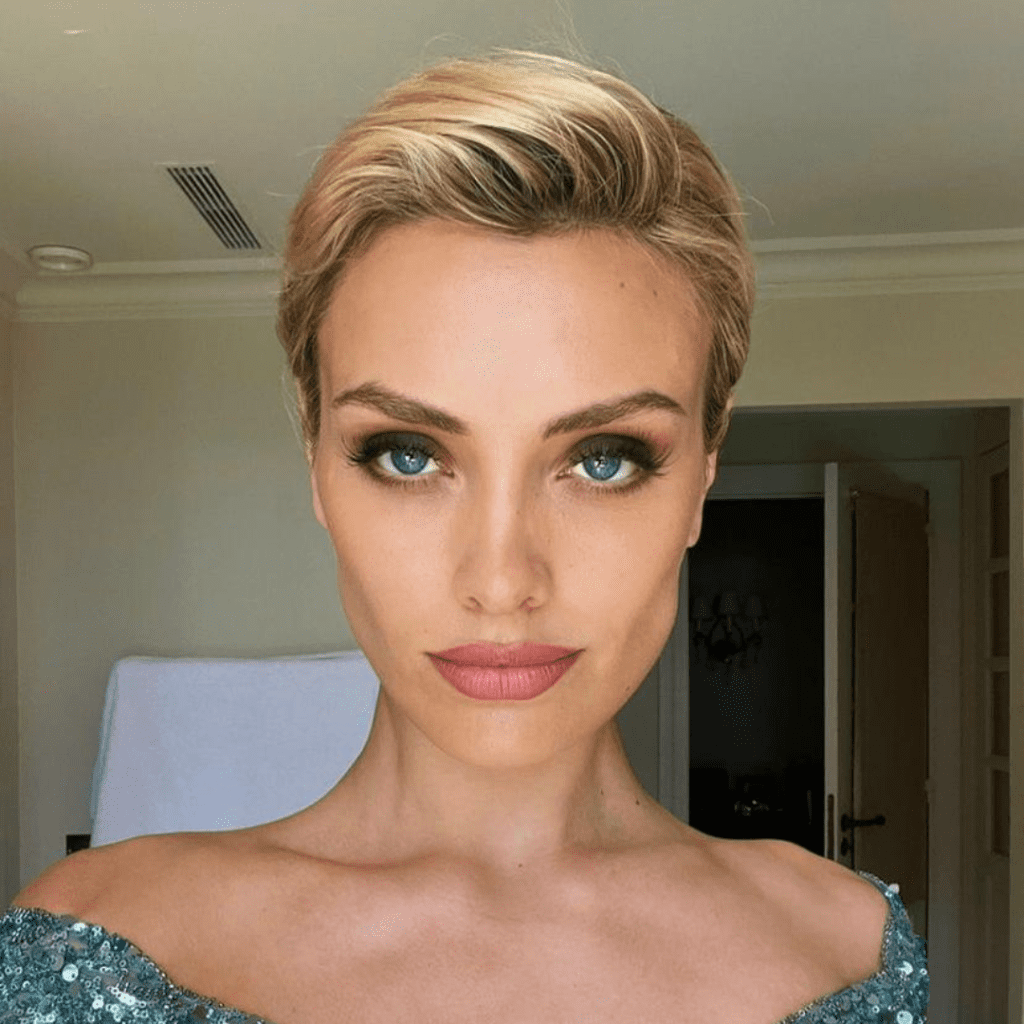 As the actress has said, most of her clothes are actually from her parents, which she simply updates. Most of the products she uses in her daily skincare also come from eco-friendly and sustainable brands. She's also a dedicated vegan along with her parents.
Richard Branson
Richard Branson, chairman of the Virgin Group, has always been a trailblazer, adventurer, and campaigner for change. And with his huge business, he believes that it's part of his responsibility, as well as other business people, to lessen the damage they create to the environment and help it.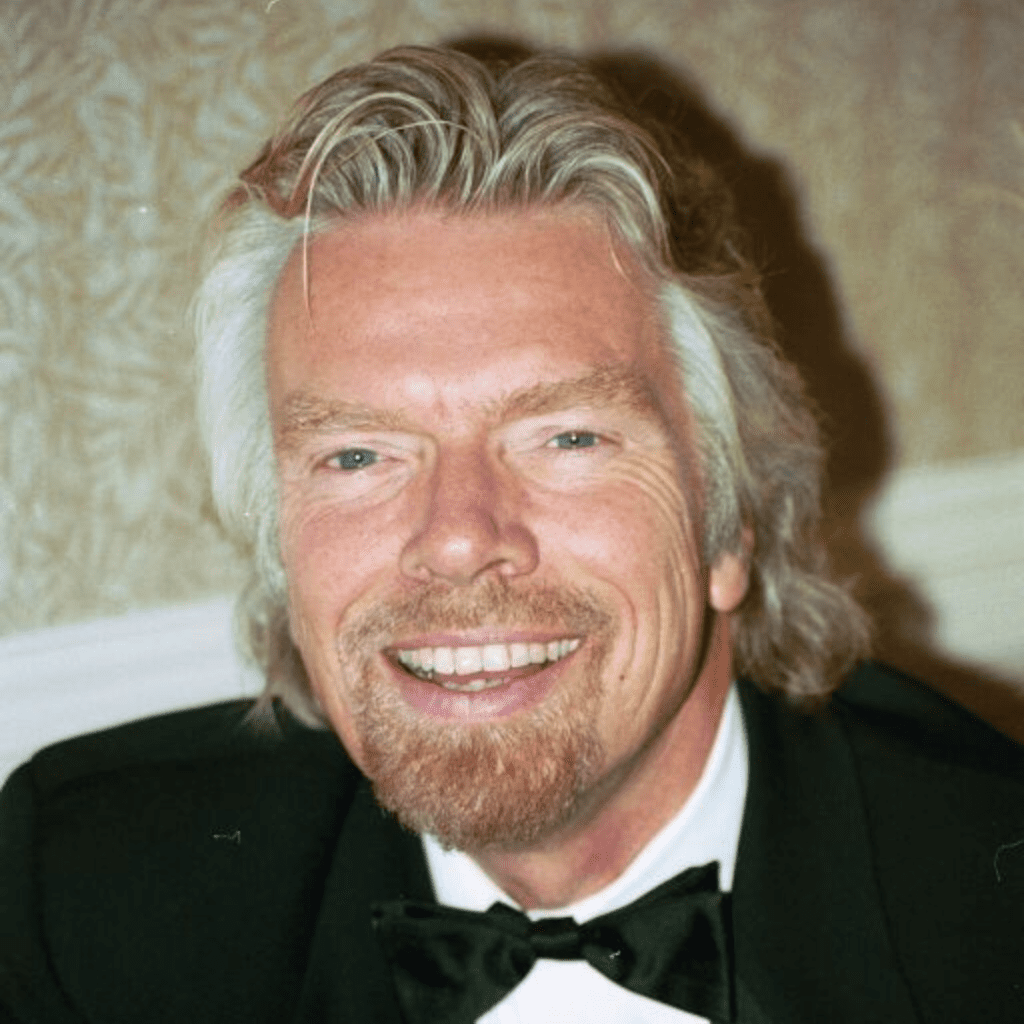 With that in mind, Branson established the Virgin Unite, a non-profit foundation to tackle social and environmental problems. One of his initiatives is to develop clean fuels, renewable energy, and sustainable technology. He's also committed to creating sustainable healthcare systems to build healthy communities in Africa.
Hannah Mills
Hannah Mills isn't just winning gold for her skill at her sport. She's also winning gold in people's hearts because of her passion for the environment. After noticing all the plastic waste during her travels, Mills started using her sports fame to raise awareness and influence people about the problem.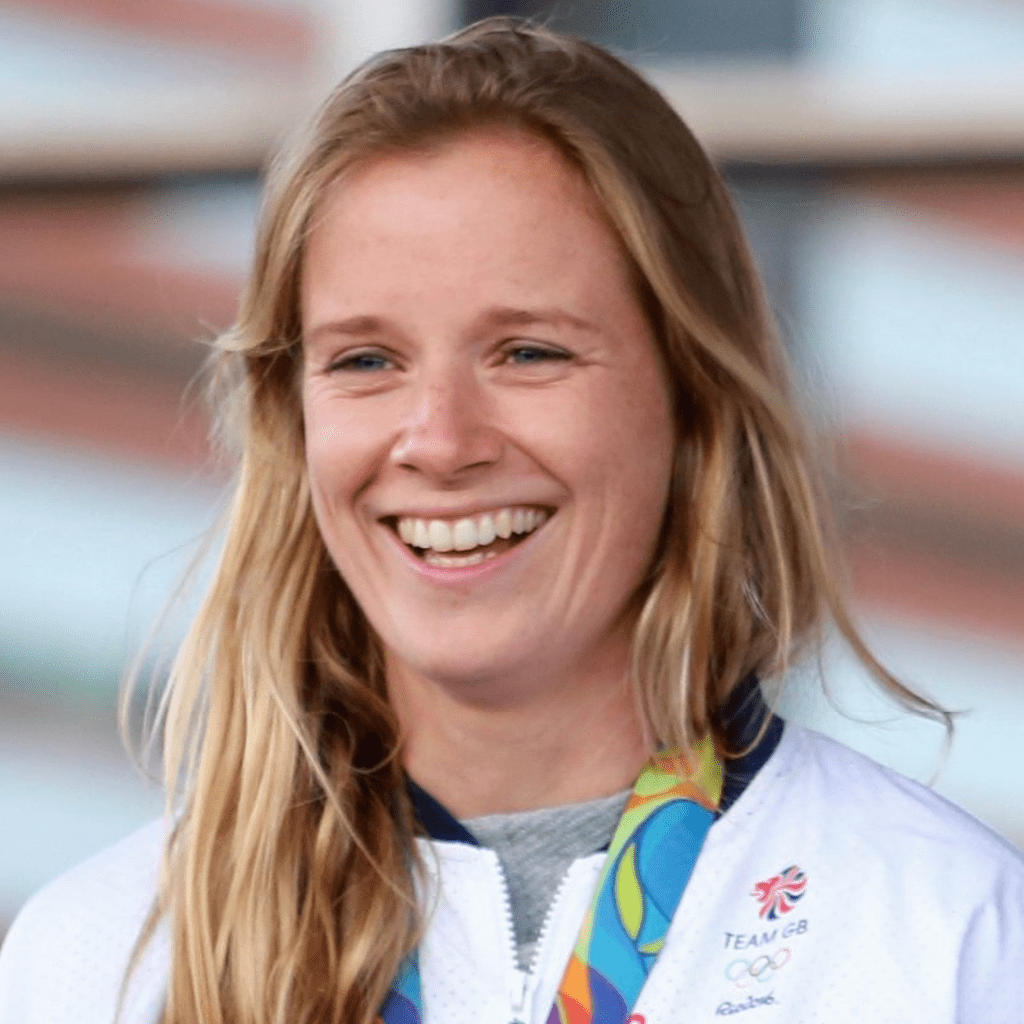 Soon, she became an ambassador for the IOC. Not long after, she launched the Big Plastic initiative, which aims to change how people use single-use plastics both in the sports world and the wider world. Mills wants people to know that their actions matter and can result in a tidal wave of change.
Daryl Hannah
Actress Daryl Hannah is not one to back from a challenge, especially when it concerns the environment. In fact, the actress has been arrested more times than she can count because of her participation in protests fighting against environmental injustice.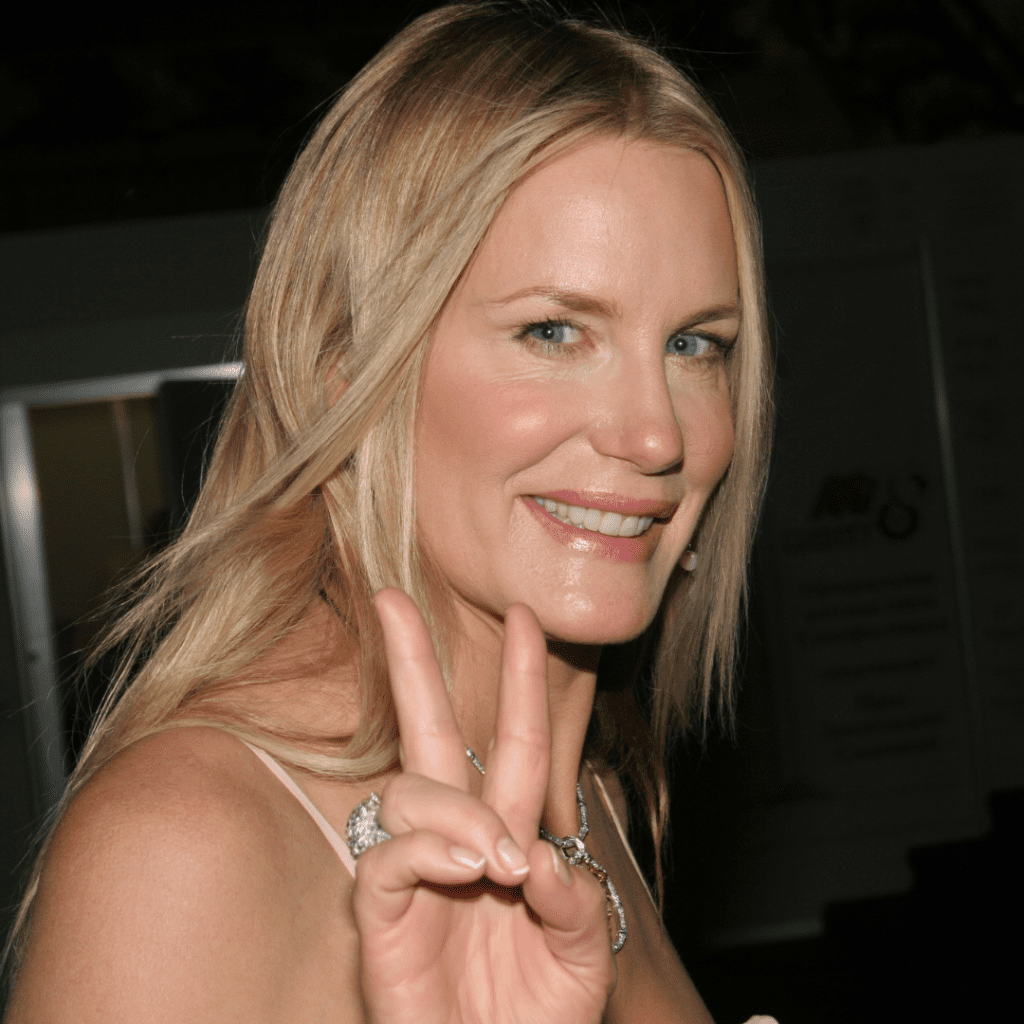 Daryl Hannah is also a board member of different pro-environment organizations around the world. The American actress founded the Sustainable Biodiesel Alliance, which promotes sustainable biodiesel practices and a sustainable energy future that would hopefully benefit all sectors of society.
Carole King
Although becoming eco-friendly seems to be turning into a trend among some celebs today, Carole King is one of the big names who has been fighting for that decades before today. And although she's now 80 years old, she's still fighting hard for a better Earth.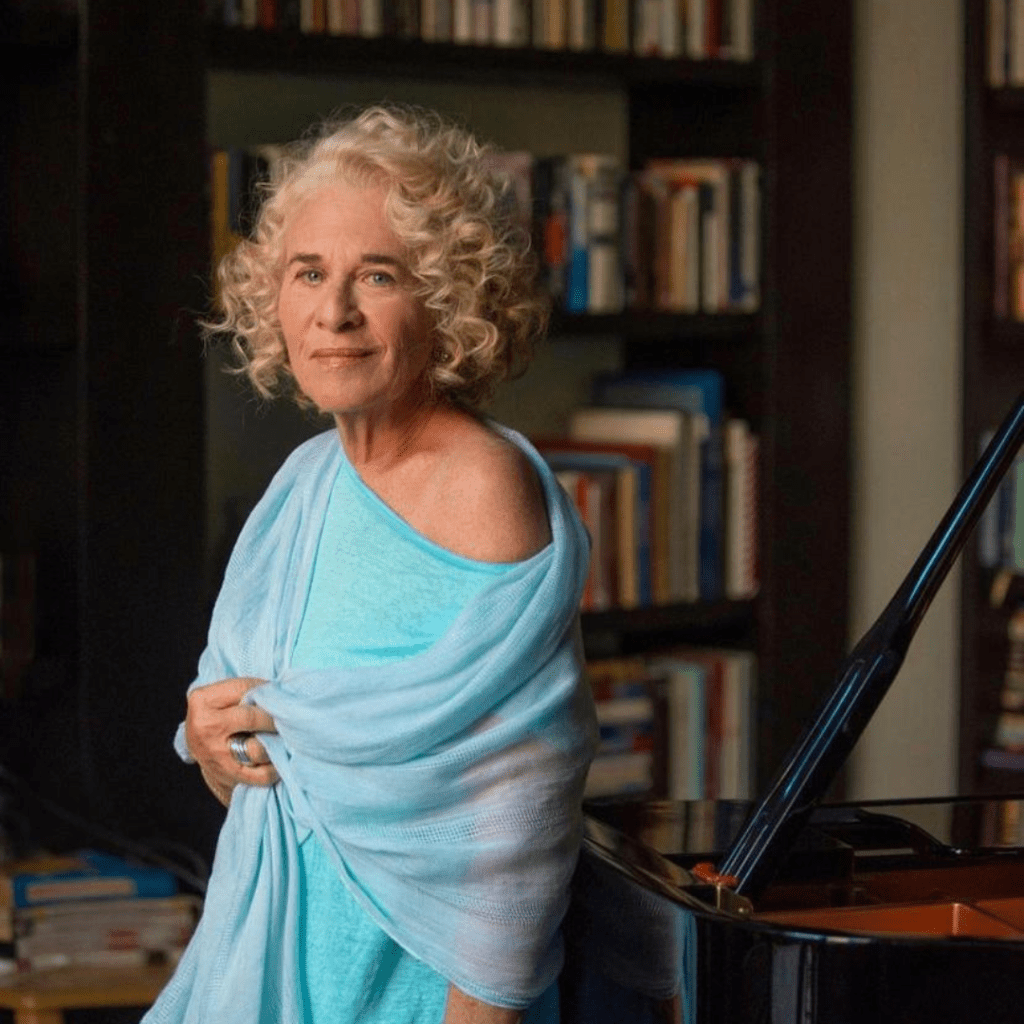 She's fighting for a law that would both protect communities and ecosystems from wildfire without the use of logging. King is also advocating for a shift to cleaner energy sources. She's been fighting for causes like these her whole life, and she should be an inspiration for all of us!
Julia Roberts
Roberts may have played the titular character in the 2000 film Erin Brockovich, but her environmental efforts didn't stop after one film role. One of her most notable achievements was the upgrades she made to her Malibu home in 2016.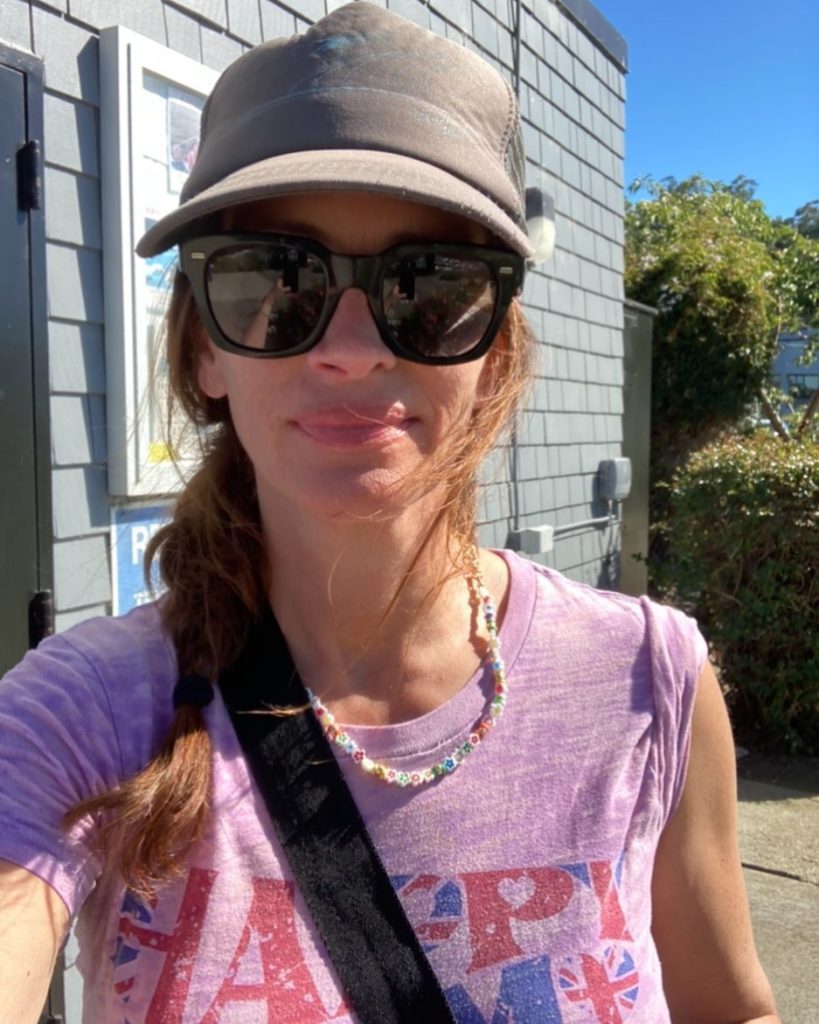 It's not uncommon for stars to buy expensive houses, but it's certainly rare for them to spend extra on eco-friendly upgrades. She equipped her residence with solar panels, gardens with native species, and even two beehives — and we all know how important that last one is!