10-Year-Old Scores Big Win In The Fight Against Plastic Waste
By Anthony K September 6, 2022
---
Whereas some campaigns take quite some time to mature, the same cannot be said for Skye Neville, a 10-year-old from Wales who spoke out about cheap plastic toys. Four months later, her movement has found affection among politicians, environmentalists, and youth experts.
While speaking on Skype, Neville revealed that she was happy about this progress.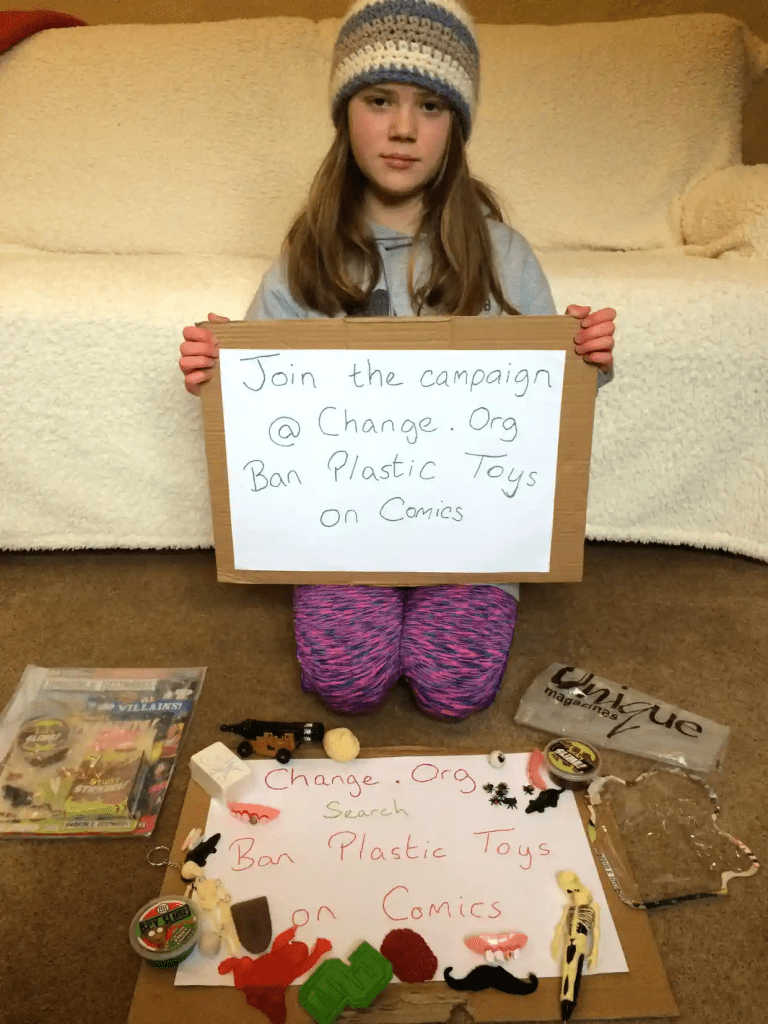 Skye gets her inspiration from Greta Thunberg. Her greatest concern was the quantity of plastic still being produced and the level of waste they cause in water bodies and the environment. For these reasons, she wants magazines and comic publishers to consider the environment and stop issuing toys with their publications.
As an avid reader, she believes the magazine is enough, and the plastic toys are irrelevant. Should the magazines insist on gifting, they should consider sustainable and ethical alternatives to help protect the planet for future generations. Neville's campaign has been fast-rising, with many subscribers, including notable individuals getting on board.
The Welsh government and other agencies have already shown support for her movement. Skye is preparing to write to every school within Wales to further emphasize this issue. Waitrose has confirmed that it will eliminate kid's magazines that contain disposable toys since they have a short, unrecyclable lifespan. However, this group secludes educational and reusable craft materials, such as coloring pens and pencils or collectible models that are intended for multiple uses. Neville's campaign could not have come at a better time, considering the environmental threats against her community.